Canada
Homeless man threatened with loaded gun at Hastings Street tent camp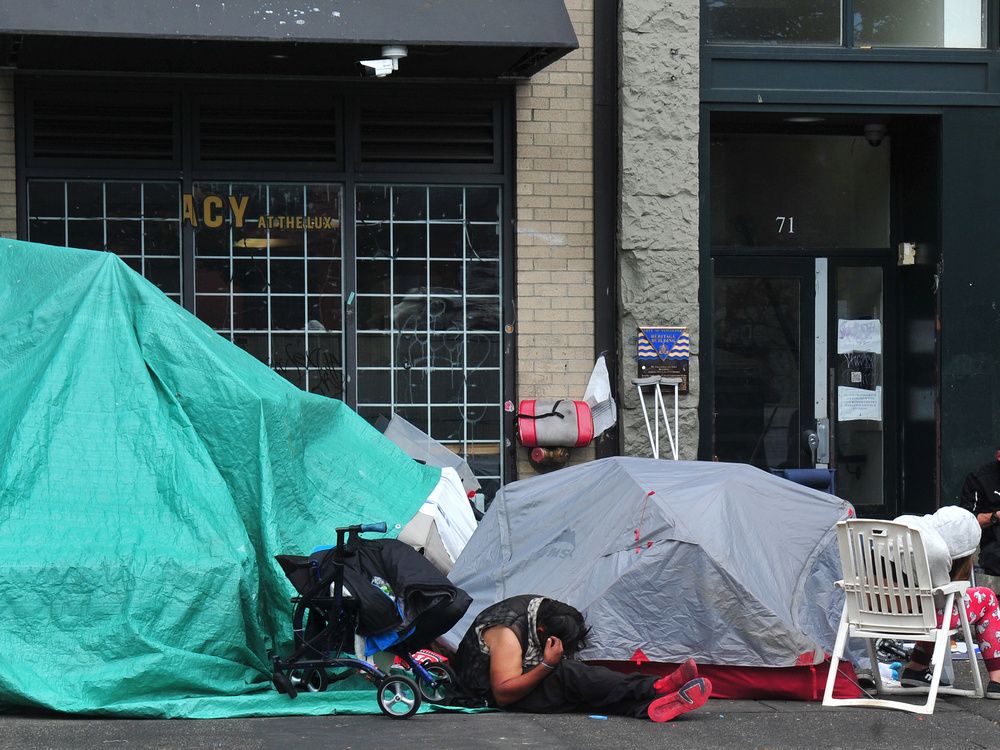 [ad_1]
Article content
A suspect is facing charges after a homeless man was threatened with a loaded gun at the Hastings Street encampment over the weekend.
Article content
Vancouver police say the incident highlights the heightened risk of being victims of violence for those living on the street.
Article content
"People without homes are already far more likely to become victims of violent crime than those who have stable housing, and those risks increase for people living in-and-around encampments," said VPD Sgt. Steve Addison in a news release. "This incident underscores the dangers facing vulnerable people — especially those living on the streets in the Downtown Eastside."
Police were called early Saturday when a witness saw a confrontation between two men in the laneway behind the Carnegie Centre at Main and Hastings streets.
A suspect was arrested later near Main and Keefer streets. The man who had a gun pointed at him wasn't hurt.
[ad_2]
File source