Sports
Live: Australia launches T20 World Cup campaign against New Zealand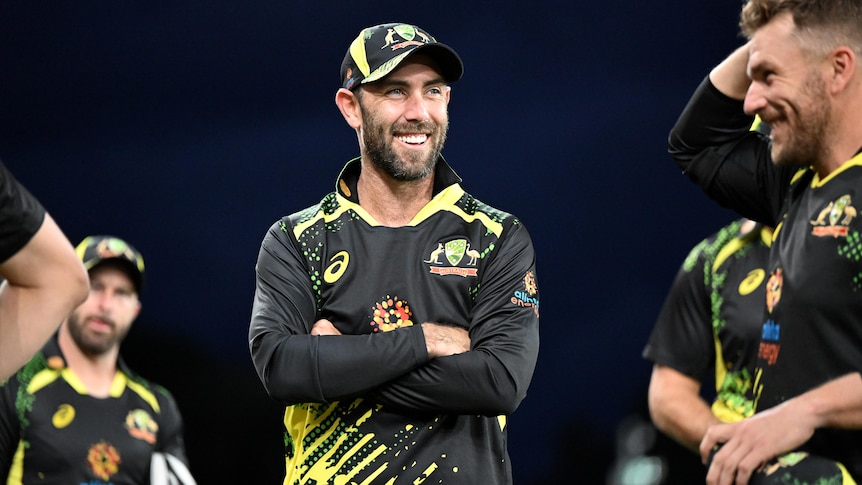 Australia begin their defence of the T20 World Cup with a rematch of the 2021 final against New Zealand in Sydney.
Follow the action in our live blog.
Live updates
5th over – Hazlewood to continue
Enter Kane Williamson. Not getting any easier for Australia.
It's a perfect scenario for Williamson too, who can now control the tempo of this innings without having to force himself. Three dot balls to start illustrate that.

BOWLED HIM! Allen's brilliant knock ends!
The Hazlewood yorker finds a way through Allen at last. He heads off for a scintilating 42, but one that could mark the emergence of a new star of the international game.

5th over – Hazlewood back into the attack
Can he find a way through?

4th over – Marcus Stoinis thrown the ball
Aaron Finch is rotating through his quicks already, trying to find a solution. Things are moving quickly out there.
Conway drives out to deep cover and takes two.
Two dot balls! A massive win for Australia at this point.
HUGE! SIX MORE! Allen again, and again back over the bowler's head. He's picking up the length so quickly, he's hit that one miles. 50 up for NZ already.
A six and three singles from the over, which incredibly marks an improvement from Australia.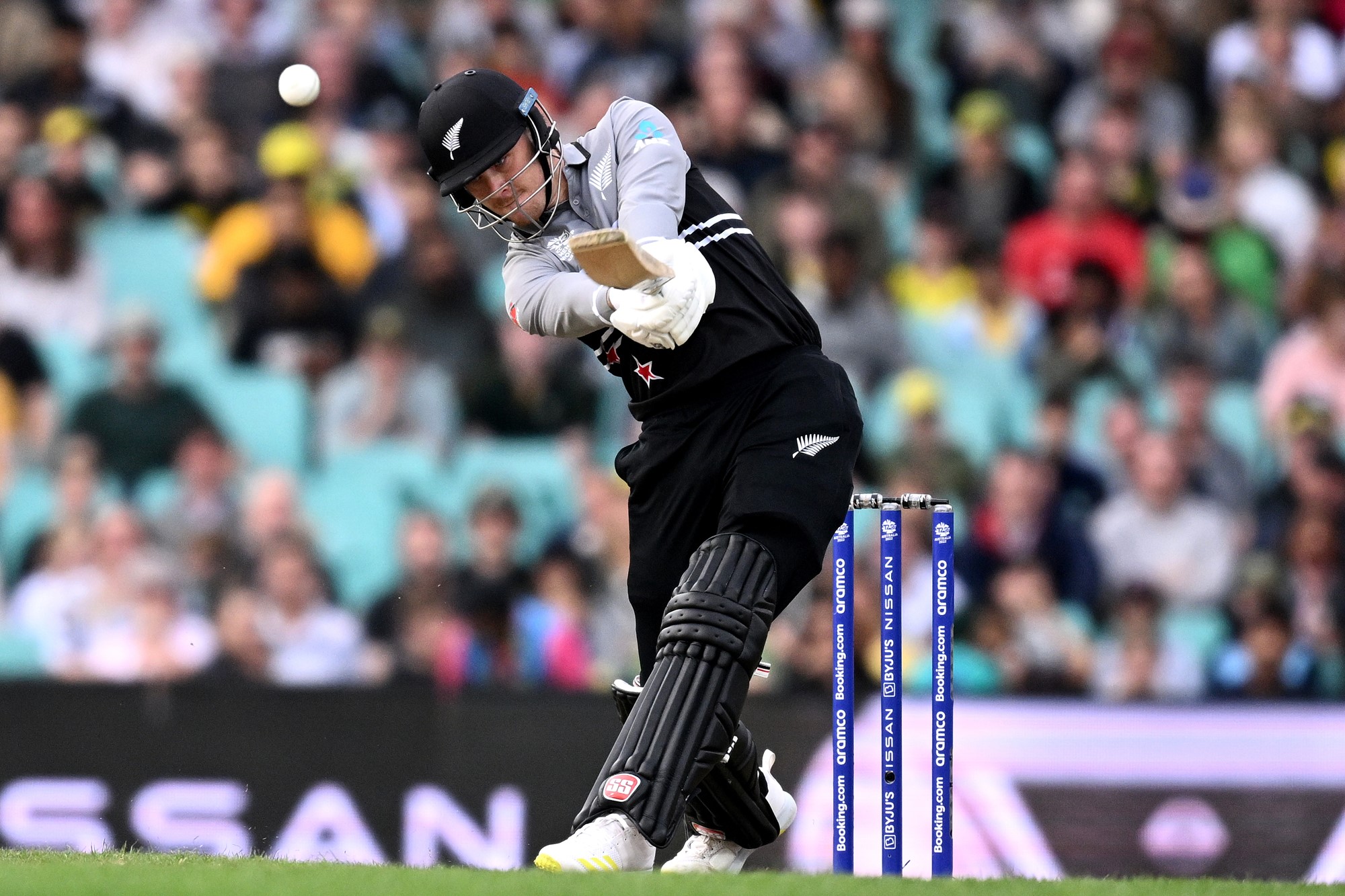 3rd over – Pat Cummins into the attack
Didn't take long for Finch to turn to his lynchpin.
DROPPED! Allen skews one towards Zampa at leg gully, but it burst through his hands and ran away for four. Zampa seemed slow to react to that one.
FOUR MORE! Over mid-off now! This Finn Allen cat is quite the player.
SIX FOR ALLEN! Cummins drops one short and Allen smacks him over square leg, into the crowd. It's a short boundary out there and Allen was not going to miss out.
Two more to finish the over, 17 off that one. They're getting bigger and bigger.

2nd over – Josh Hazlewood to bowl it
Hazlewood has turned himself into a very handy T20 bowler, and the Aussies will need him to tighten things back up here.
FOUR! Well that went well. Poor ball on Conway's pads, comfortably turned to fine leg for four.
Good running from New Zealand as Conway drops one at his feet and takes the single.
Mistimed pull shot from Allen, but it finds the gap and earns him a single.
FOUR MORE! Conway advances and punches one down the ground. These boundaries are all coming from very sound cricket shots.
BANG! Allen has absolutely crunched that through extra cover for another four. That was an ominous shot, a real stand and deliver thwack through the offside.
Fifteen off that over, Australia getting belted in these first couple of overs.

1st over – Mitchell Starc has the brand new ball in hand
Devon Conway and Finn Allen are at the crease, with Allen to face up to Starc's first ball.
First ball a dot as Allen shanks one to Cummins at mid-on. Nice and full to start from Starc.
FOUR! First boundary of the evening as Allen picks Starc up and puts him over mid-on. Similar ball to the first one, but Allen saw that early.
SIX OF THEM! Even better! Same shot, struck even better by Finn Allen. Seems that he likes them there.
Finch has dropped mid-on deep now after those two shots.
FOUR MORE! Full and belted back past the bowler for four. Hit too hard and too straight for that long-on to get anywhere near it.
Just the 14 off the first over of the match then, no biggie.

Anthems are completed and we're ready to go
The sold-out crowd are still making their way to their seats, but the atmosphere is certainly being raised as the first ball looms.
Not long to go now.

New Zealand's kits are unreal
Little bit retro, little bit modern. Very nice indeed.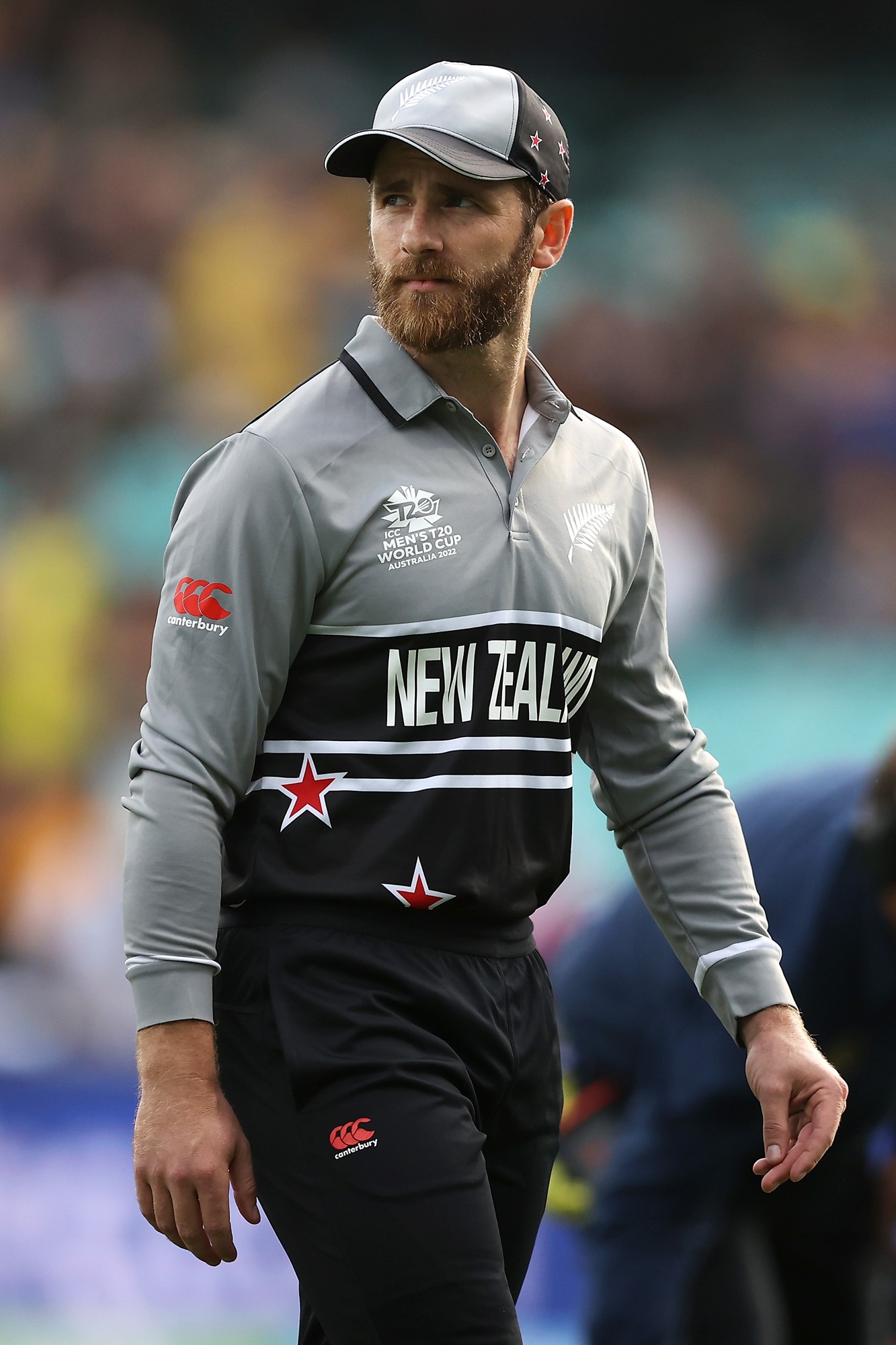 How's the weather in Sydney?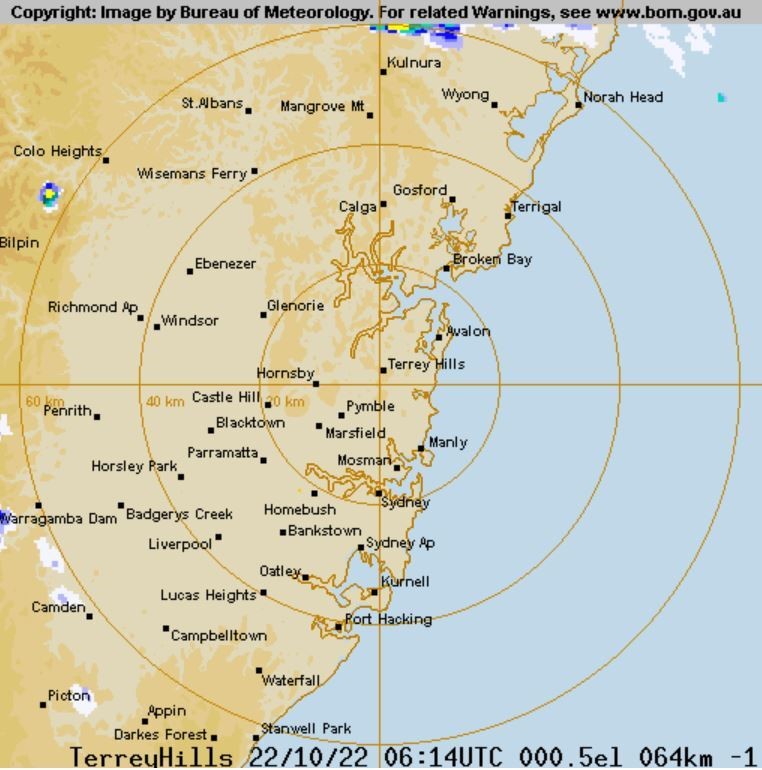 It's actually okay for now. The forecasts all week have had us a little nervy, especially considering it's basically raining everywhere all the time these days. There is a chance of some rain coming in from the north in a couple of hours, but for now things look pretty good and we are optimistic of getting a full game in.

Ready to roll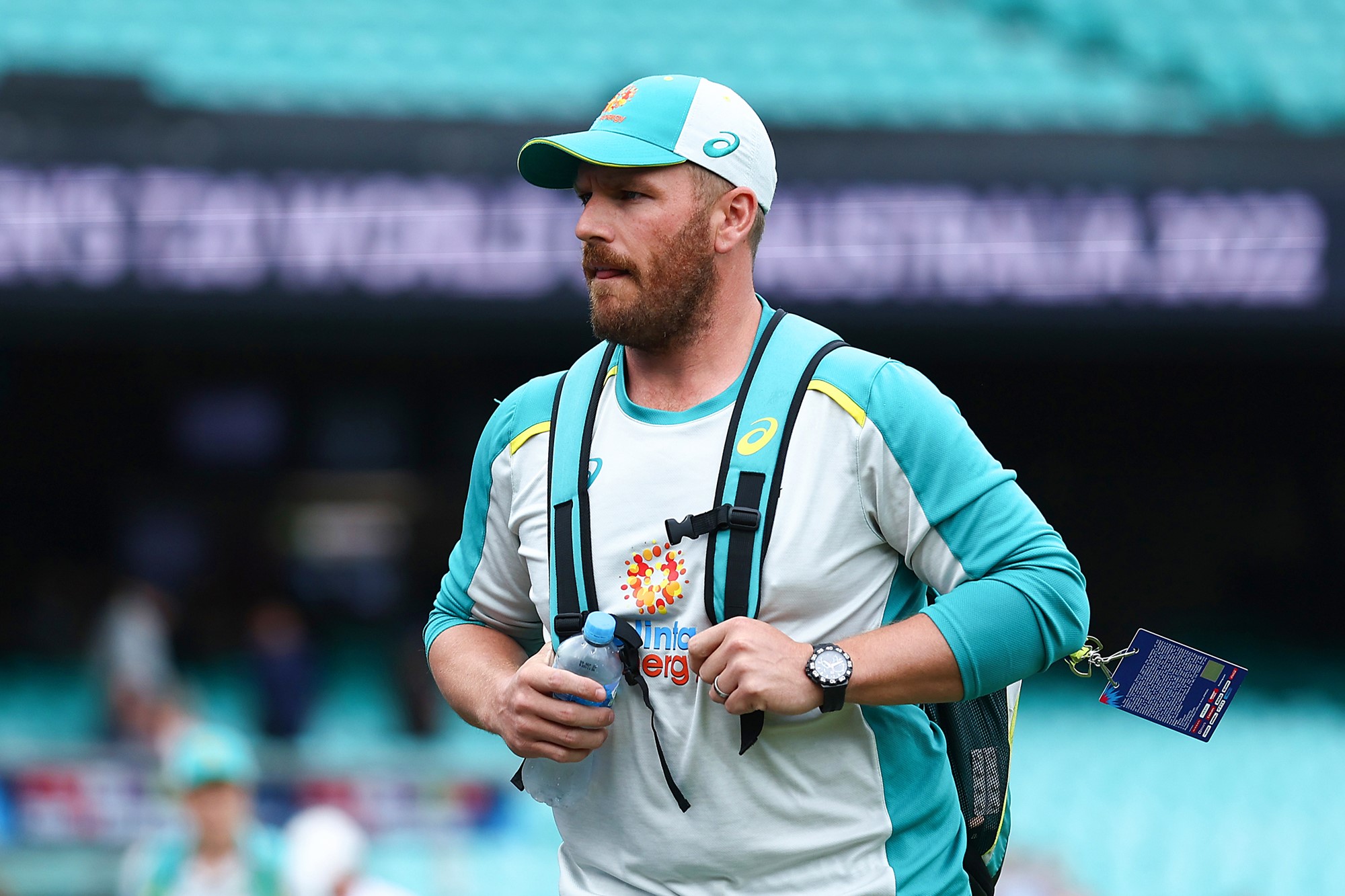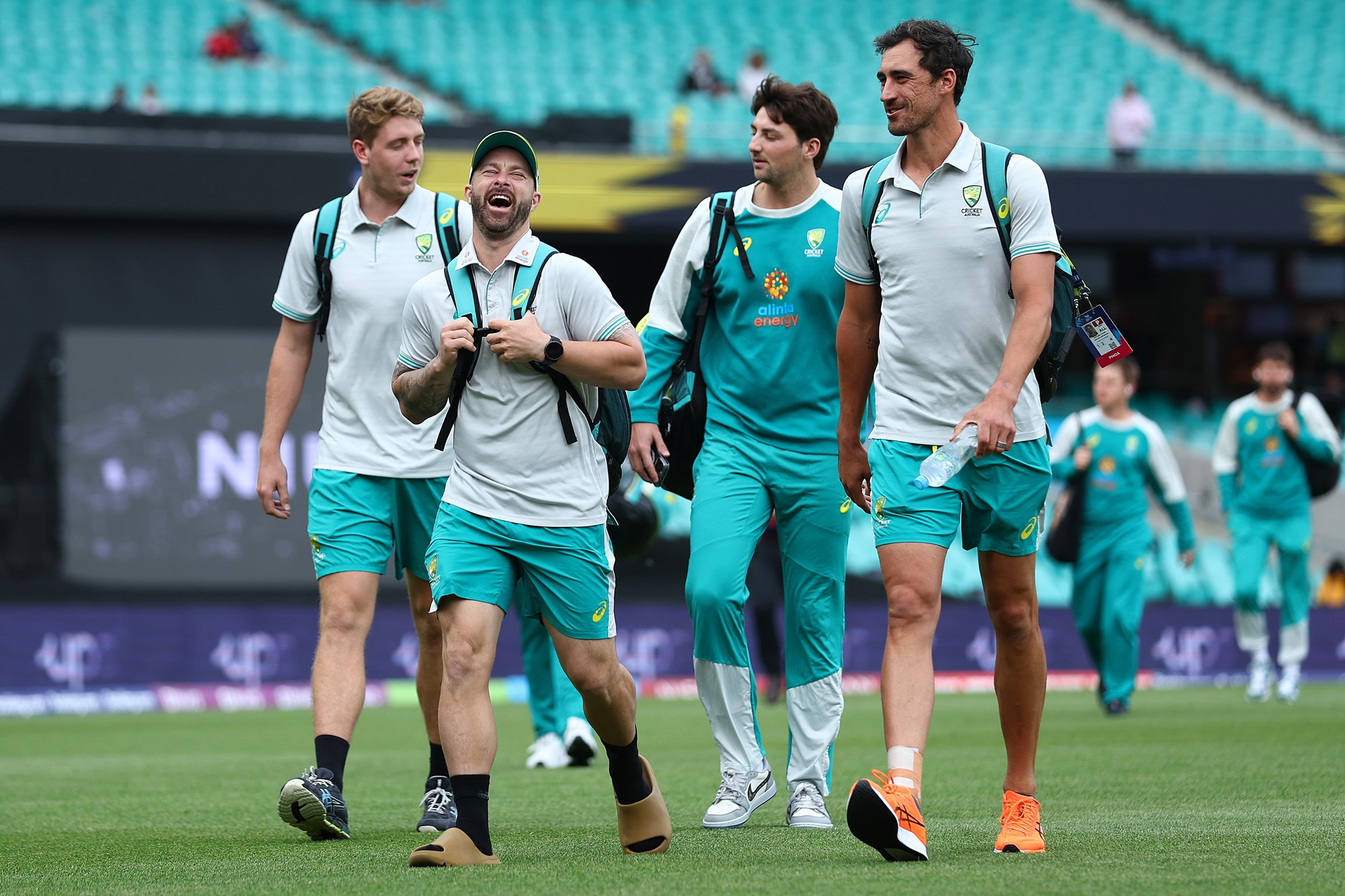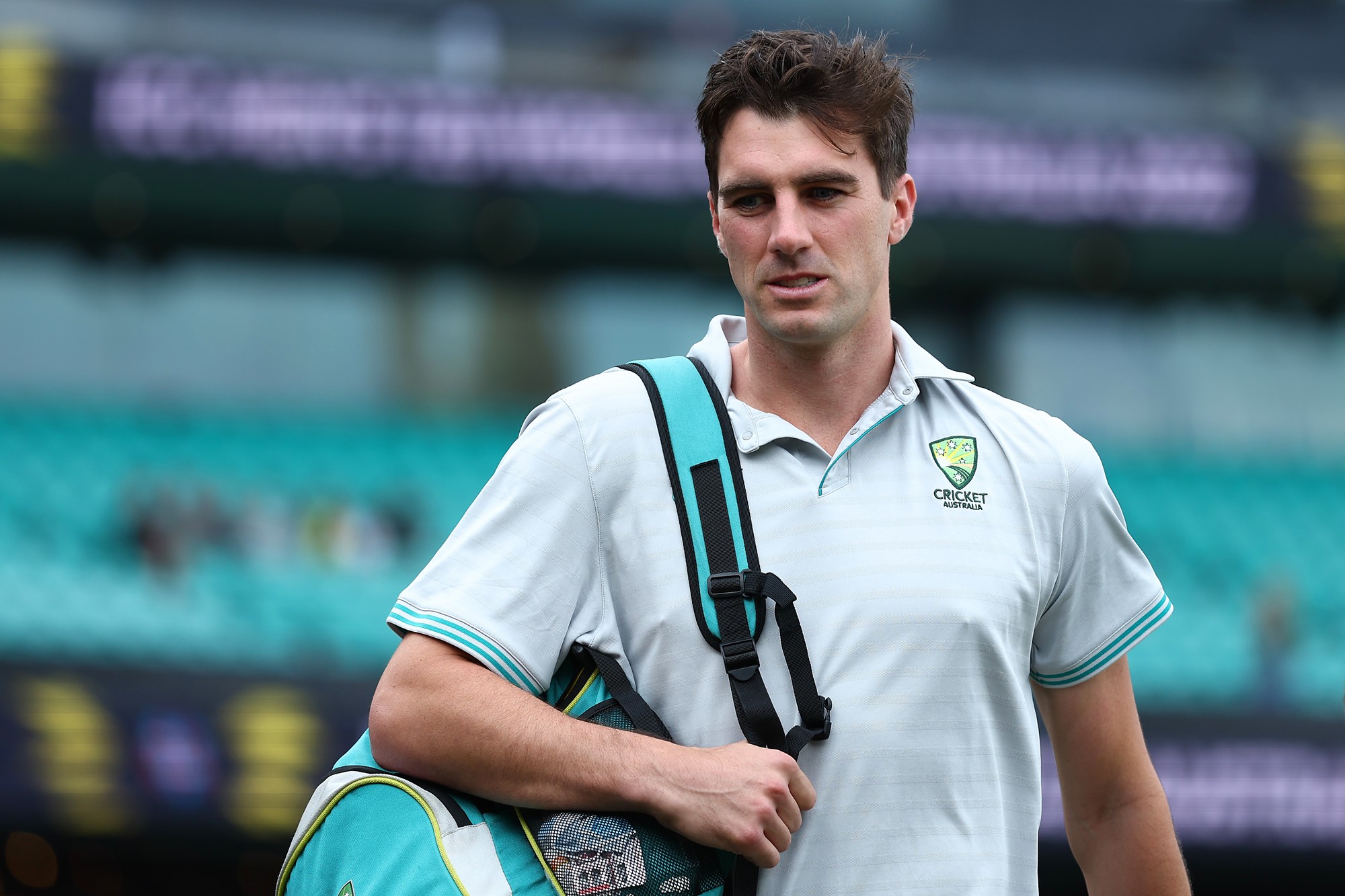 Key Event
Aaron Finch has won the toss and chosen to bowl
Finch has pointed to the conditions, with the potential of a bit of rain later on, as a factor in his decision.
Here's how the Aussies are lining up:
Aaron Finch
David Warner
Mitchell Marsh
Glenn Maxwell
Marcus Stoinis
Tim David
Matthew Wade
Pat Cummins
Mitchell Starc
Adam Zampa
Josh Hazlewood
And New Zealand's XI:
Devon Conway
Finn Allen
Kane Williamson
Glenn Phillips
Mark Chapman
Jimmy Neesham
Mitch Santner
Ish Sodhi
Tim Southee
Lockie Ferguson
Trent Boult

Australia's World Cup defence starts now
Hello and welcome to the SCG, as our reigning world champion Aussies begin their T20 World Cup defence against New Zealand.
It's been a little under 12 months since Australia defeated the Black Caps in the 2021 final, but despite the quick turnaround and fact this tournament is on home soil, the Aussies begin their title defence with plenty of question marks hanging around.
But an immediate challenge against their trans-Tasman foes could be just the ticket as Aaron Finch's team tries to rediscover their best form. An intriguing tournament opener awaits here in Sydney.
File source