Sports
Daniel Ricciardo wins Formula One Italian Grand Prix, Lewis Hamilton and Max Verstappen crash out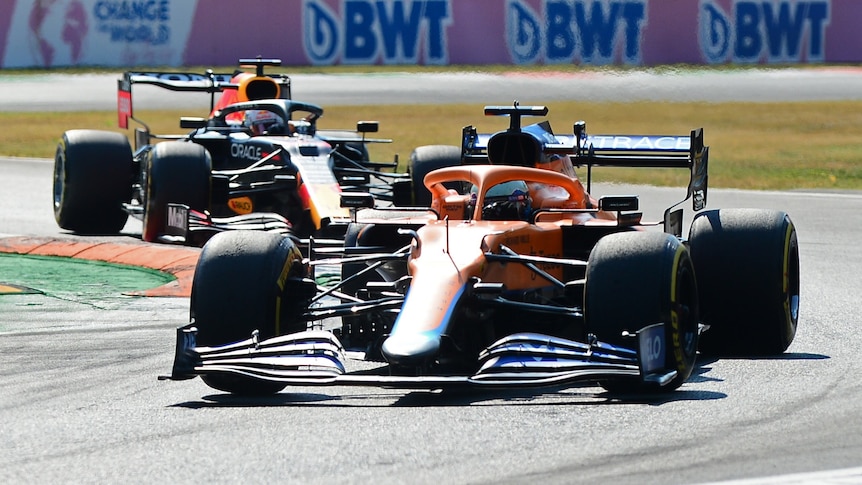 Australia's Daniel Ricciardo has survived a chaotic race to win the Formula One Italian Grand Prix at Monza, for his first victory since 2018.
He beat his teammate Lando Norris for a McLaren one-two, the first time that has happened since 2010.
The 32-year-old was helped on lap 26 when championship rivals Max Verstappen and Lewis Hamilton took each other out at the first corner. 
It is Ricciardo's eighth grand prix victory and his first since joining McLaren this season. 
Starting second on the grid, Ricciardo got the dream start off the line, taking the lead from Verstappen into the first corner.
What followed was some of the Australian's best driving of his Formula One career.
He led Verstappen for 22 laps before coming in for his pit stop.
He retook the lead during the safety car after reigning world champion Hamilton and Verstappen collided and never looked back. 
"To be honest even if we got the start it was never a guarantee we would lead the whole race," Ricciardo said. 
"To lead literally from start to finish, I don't think any of us expected that."
File source