World
The definition of coercive control is crucial, domestic violence groups tell inquiry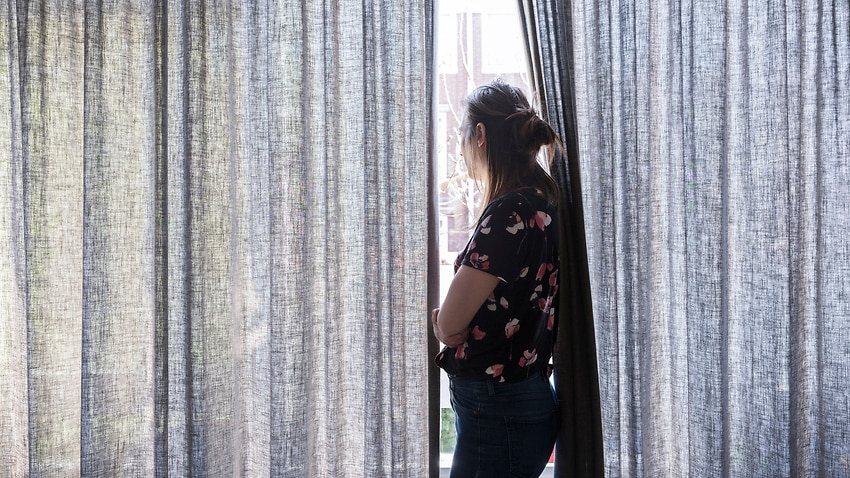 This article contains references to domestic violence.
Discussion of what constitutes coercive control is needed before introducing an offence in New South Wales, domestic violence experts have told a parliamentary inquiry.
Legal experts, frontline workers and academics appeared at the first hearing of the NSW Parliamentary Joint Select Committee on Coercive Control on Monday. 
Over 100 submissions addressing how the state could move to criminalise coercive control were put forward after Attorney-General Mark Speakman announced the inquiry last October. 
Chief Executive of Domestic Violence NSW Delia Donovan said a definition would have to address the gaps in current domestic violence laws and effectively capture the complexity of coercive and controlling behaviours. 
"People who feel intimidated, controlled, overpowered, scared, feel like they are hostage in their own home… are suffering coercive control," she said on Monday. 
"The issue to be debated is not whether to criminalise coercive control, but how and where to criminalise it. It's also paramount that anything that may sound good in theory is translated safely into practice and considers the impact on frontline services and victim-survivors."
The state government's discussion paper defines coercive control in domestic and family violence contexts as "patterns of abusive behaviour designed to exercise domination and control over the other party in a relationship". That can include physical, psychological, emotional or financial behaviours.
"It is often a process that happens slowly over time and can be nuanced in nature, making it difficult to identify," it says. "The cumulative effect over time robs victim-survivors of their autonomy and independence as an individual." 
On average, one woman is killed by a current or former partner every nine days in Australia, according to the paper. The same figure applies to one man every 29 days. 
Between March 2008 and June 2016, there were 150 partner homicides in NSW, with 90 per cent of those classified as having domestic violence contexts. In 111 of the 112 reviewed cases, coercive and controlling behaviours were present. 
Reforms to domestic violence law have been underway overseas for several years, with new offences of coercive control being introduced in Scotland, England and Wales. 
While some Australian states and territories recognise coercive control under civil law, Tasmania is the only Australian jurisdiction that has introduced specific criminal offences covering elements of it.
In NSW, non-physical violence is often prosecuted under offences such as stalking as intimidation. 
On Monday, experts discussed coming up with a national definition of domestic and family violence that would include coercive control. 
"Let's lead the way," Ms Donovan said. 
She said a broad definition of coercive or controlling behaviours must be "open". 
"England, Wales and Scotland didn't define all the behaviours and I think we need to be careful not to do that [as well]," she said. "Everyone is very individual and complex. We need to see how they worked on that list of behaviours and how that needs to be open."
Ms Donovan added the issue of consent must be considered. 
Dr Heather Nancarrow, chief executive of Australia's National Research Organisation for Women's Safety (ANROWS) said creating a coercive control offence had great "symbolic power". 
"It's the state saying: this is not tolerable, and we will sanction it," she said.
She said the issue of power and control in domestic relationships is now new, but defining it in legislation must be carefully considered. 
"In the 1980s, there was a lot of debate about whether it should be a criminal or civil offence. Ultimately, legislators and advocates ended up with a quasi-criminal law because it bridges aspects of both civil and criminal law responses, and provides exceptional power to the state," she said. 
"As time has gone on, we have seen those powers are being exercised less cautiously." 
Committee Chair Natalie Ward noted while the issue was not new for those in the sector, it remains widely unknown in the community. 
"That's one of the challenges and why the quasi-civil law in Australia hasn't been successfully implemented because it is very difficult to define," Dr Nancarrows said. 
ANROW's definition of coercive control aligns with that of sociologist Professor Evan Stark – who originated the concept – as a "course of conduct aimed at dominating and controlling another" that is "almost exclusively perpetrated by men against women". 
It calls for a consistent definition of coercive control and of domestic and family violence across Australia. 
"This definition needs to position coercive control as an overarching strategy for domestic and family violence behaviours, and to include a non-exhaustive list of physical and non-physical behaviours," it says in its submission. 
The group said distinguishing between behaviours in "ordinary" relationships and those that form a pattern of abuse will require training among police and the judiciary. 
Ms Donovan agreed any moves to criminalise coercive control would require adequate resourcing. 
"I think it's hugely dangerous if it isn't adequately resourced. I think it would be a huge burden on the frontline domestic and family violence sector, because they will have to respond to people seeking justice who are affected by coercive control and that will again further exhaust their services that are already exhausted."
NSW Police Chief Inspector Sean McDermott, from the Domestic and Family Violence team, told the inquiry this is an inherent obstacle for police. 
He said challenges in translating such behaviours into "comprehensible evidence" – which has led to low prosecution and conviction rates in the UK – along with difficulties in determining the difference between "what is normal and what is abuse" should be "pause for thought". 
"These issues … suggest alternatives to creation of a criminal offence must be fully considered as the evidence in overseas jurisdictions and the obstacles present do not support [that] an offence should be introduced," he said. 
Also among the witnesses on Monday were Mr Peter McGrath SC, Deputy Director of Public Prosecutions (DPP), and Ms Marianne Carey, NSW DPP Policy and Legal Advisor. 
The NSW ODPP offers "cautious support" to the creation of an offence, but says this cannot be done in a "vacuum" and must be supported by education and training. 
The inquiry continues. 
If you or someone you know is impacted by sexual assault, family or domestic violence, call 1800RESPECT on 1800 737 732 or visit 1800RESPECT.org.au. In an emergency, call 000. 
Women from migrant and refugee backgrounds who are experiencing family or domestic violence can contact inTouch, the Multicultural Centre Against Family Violence on 1800 755 988 or visit intouch.org.au.