World
Replacement temporary graduate visas offered to those stuck abroad due to COVID-19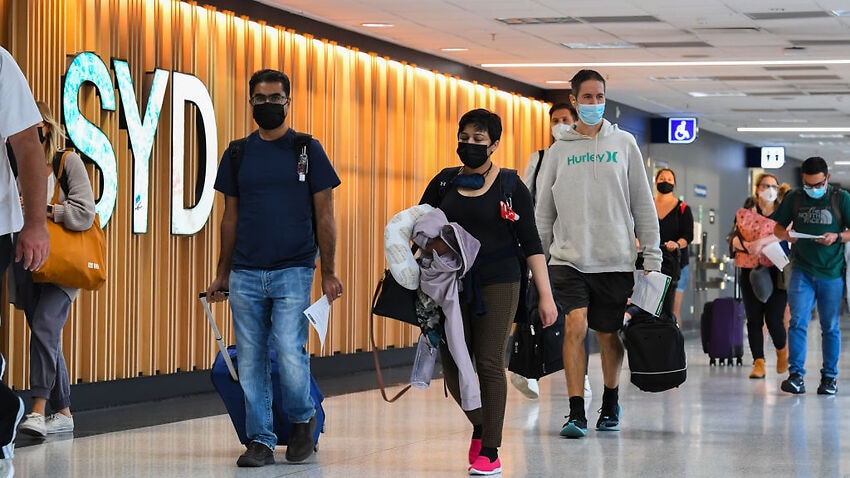 But there had been concerns many of the temporary visa holders risked losing these rights as they were locked out of the country because of the international border closure. 
SBS News understands more than 30,000 people have had their 485 visas expire or begin to expire.
The government will also increase the length of stay on temporary graduate visas from two to three years. 
New visa settings will also extend existing measures for international students to recognise time spent offshore studying to qualify for temporary graduate visas.
The decision comes after the government announced fully vaccinated skilled migrants, international students and humanitarian visa holders would be able to travel to Australia from 1 December.
Immigration Minister Alex Hawke said the changes to the visa settings gave students some "much-needed reprieve" as Australia's borders were set to reopen.
"The changes are targeted to not only support international students but are also a crucial component of our economy recovery and will help us retain and attract skilled workers," he said in a statement.
The overhaul of the visa settings came after concerns were raised by 485 visa holders about the prospect of their visas expiring facing almost two years locked out of the country.
Luvpreet Singh, a temporary graduate visa holder who has led a group of hundreds of 485 visa holders stranded in India, recently told SBS Punjabi their hopes were resting on an extension.
"We are now just worried for our fellow brothers and sisters whose 485 visas expired during the past 18 months," he said. 
Greens Senator Nick McKim who has campaigned for visa extensions to those affected said the changes were a welcome relief to "tens of thousands of people" stuck overseas.
"Their lives have been on hold for close to two years and it's great that they can begin to plan their future again," he said in a statement.
The federal government also announced additional funding for the international education sector as it prepares to welcome back students next year.
The new measures would see almost $28 million given in regulatory fee relief provided to the sector.
More than $9 million will be provided in grants for institutions offering English language intensive courses for overseas students.
Current loan fee exemptions will also be extended until the end of 2022, which the government says would benefit an estimated 30,000 undergraduate students.
Minister for Education and Youth Alan Tudge said the announcement would accelerate the COVID-19 recovery process for the 2022 academic year and "help ensure the rapid return of international students".
File source