World
Queensland's new mystery COVID-19 case infectious in community for 10 days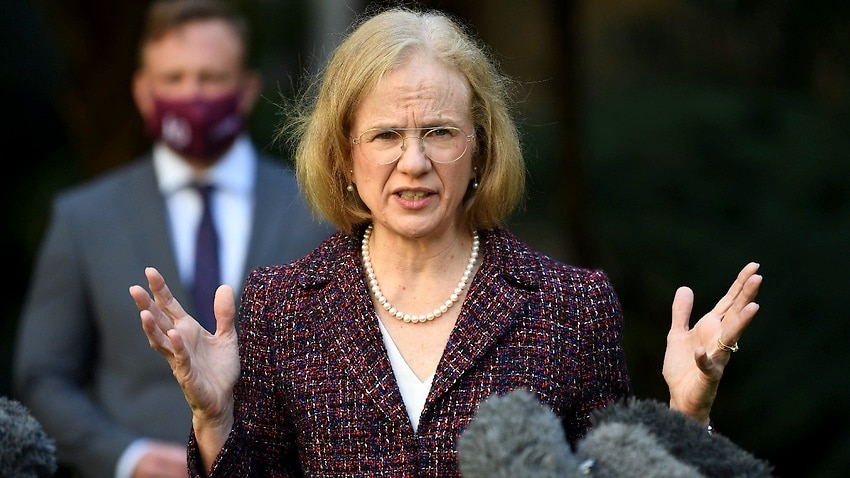 She was fully vaccinated and other household members have tested negative, Dr Young said.
"I am reasonably reassured by all that but it would be good to see that enhanced testing response," she told reporters on Monday.
New contact tracing locations, including a number of massage parlours, have been listed for Redcliffe, Cannon Hill, Slacks Creek, Boondall, Bracken Ridge, Chermside, Archerfield and Moranbah.
Two new overseas-acquired cases were also recorded in hotel quarantine.
The new cases come as Queensland responds with tighter movement restrictions for the Lismore local government area as NSW enforces stay-at-home orders.
'Very real threat to our hospitals'
Meanwhile, a lack of real-time data from Queensland public hospitals is making it difficult to plan for potential outbreaks of the COVID-19 Delta variant when the state opens to the rest of the country, a group of medical professionals has warned.
Premier Annastacia Palaszczuk has previously called for more federal funding to help the state manage future outbreaks, but the Australian Medical Association-led group says more action is needed from the state.
The doctors are gathering for a roundtable meeting to discuss the "ramping crisis" before interstate borders reopen later this year.
"There is a very real threat of our hospitals that are treating COVID cases becoming overwhelmed as we have seen happen already in New South Wales and Victoria," emergency physician Kim Hansen said.
"We need our hospitals at 90 per cent capacity to allow the flow of those in emergency departments through the hospital system. It's imperative we have an action plan developed this year, but we must be fully armed with data and collaboration."
Available hospital beds that are staffed for emergency patients is more important than the number of beds overall, Dr Hansen said.
"We need real-time data from Queensland Health on the number of beds in each hospital ward across the state for emergency patients with teams to support the patients," she said.
File source