World
NSW residents offered dining incentives as state records 406 new local COVID-19 cases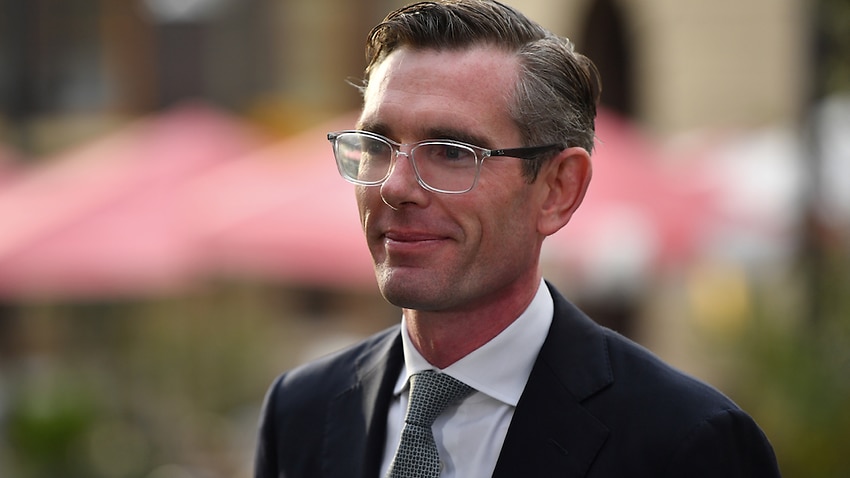 Premier Dominic Perrottet on Thursday said this would give the sector a huge boost, with people tending to spend more than $25.
"They have been incredibly successful and popular, from Ballina to Balmain, from Byron to Broken Hill," he said.
"People right across the state have gone out and used the voucher, and importantly, spent more.
"It's driven economic activity in NSW. It's got people back into work."
He was speaking before NSW Health announced 406 new locally acquired cases of COVID-19 in latest reporting period – down from 444 the previous day.
Three men and three women died: two in their 60s, two in their 80s and two in their 90s.
The premier said the Dine and Discover program is costing the government $250 million but so far had delivered a $500 million shot in the arm for businesses around the state.
Anyone who has not applied for any of the vouchers can access their ServiceNSW app to get all six, which will remain active until June next year.
Additionally, small bars and pubs given exemptions to set up tables and chairs on footpaths last summer will be allowed to keep doing so indefinitely, under the government's $66 million Alfresco Restart Initiative.
"We want to bring life and laughter into the city during summer," Mr Perrottet said.
Premier Dominic Perrottet and Treasurer Matt Kean visit La Renaissance Patisserie and Cafe owner Jean Michel, The Rocks. Source: SMH POOL
---
The government will also provide $5,000 grants to hospitality businesses on a first-in basis to "embrace alfresco dining".
In addition, up to $500,000 will be available in grants for councils to improve their high streets.
"These changes today will help our businesses to flourish over the summer months as we get through this pandemic," Mr Perrottet said.
"I am incredibly confident we're going to bounce back strongly here in NSW."
NSW to reach 80 per cent vaccination target ahead of schedule 
Meanwhile, the state looks set to reach its 80 per cent double COVID-19 vaccination milestone by the weekend – a week earlier than expected.
Mr Perrottet will meet with senior colleagues on Thursday to decide what new freedoms could be granted from Monday.
The government's COVID-19 and economic recovery committee – formerly known as crisis cabinet – is unlikely to give the green light to regional travel given lower vaccination rates in some rural communities.
In areas like Byron Bay, just 47 per cent of the eligible adult population is double vaccinated, leaving the community vulnerable.
Pubs, restaurants, gyms and shops have been open to people who are fully vaccinated since Monday, when the state came out of a near-four month lockdown.
There have been 454 COVID-19 related deaths in NSW in this outbreak which began on 16 June, and 510 in total since the start of the pandemic.
There are 711 COVID-19 cases in hospital, with 143 people in intensive care, 75 of whom require ventilation.
More than 91 per cent of the eligible population have had their first vaccination and 76.5 per cent are now fully vaccinated.
In the 12-15 year old age group, 71 per cent have had their first dose, and 23.3 per cent are fully vaccinated.
File source