World
Non-urgent elective surgery suspended in parts of Greater Sydney as NSW records 170 new COVID-19 cases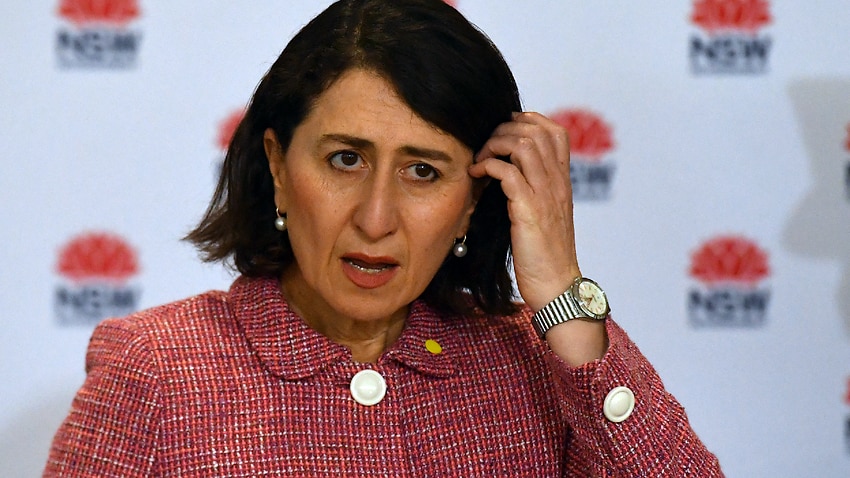 Non-urgent elective surgery will be suspended in public hospitals in parts of Greater Sydney from Monday, after the state recorded 170 new COVID-19 cases and the NSW premier said she'd be fighting for more vaccines for her state.
NSW Health on Friday afternoon said non-urgent elective surgery will be temporarily postponed in hospitals except those in the Illawarra Shoalhaven and Central Coast local health districts, from 2 August.
It said the measure would ensure resources and capacity required for the COVID-19 response were maintained during the current outbreak.
There is enough ICU capacity for all patients, with more than 500 beds available, but NSW Health said it could quadruple those numbers if needed.
"Those waiting for non-urgent elective surgery impacted by the changes will be contacted and encouraged to reach out to their referring doctor should their condition in any way deteriorate, so they can be reviewed and re-prioritised to a more urgent category if required," it said in a statement.
Earlier, Premier Gladys Berejiklian said she will be pushing for an earlier delivery of the state's vaccine supply at today's National Cabinet meeting.
"It's really important for us to get as many jabs in arms as possible, because more jabs in arms means more freedom for all of us in the quicker we get vaccinated, the quicker we can live more freely.
"In National Cabinet today I'll be fighting for more vaccines but also calling for NSW to be given its proportion sooner, as soon as we can."
Of Friday's new cases, 65 cases were in isolation throughout their infectious period and 10 cases were in isolation for part of their infectious period. Forty-two cases were infectious in the community, and the isolation status of 53 cases remains under investigation.
Ms Berejiklian said people should expect the numbers to fluctuate, but remain high. 
"We expect to see those numbers bounce around in what we do need is not just the stabilisation but of course the numbers to go down."
The premier repeated the target of 10 million doses as the threshold for lifting COVID-19 restrictions. 
The state has already administered 3.6 million jabs. 
'Severity of COVID'
NSW Chief Health Officer Dr Kerry Chant urged shoppers and people in the workplace to modify their behaviour, saying she is concerned by the rates of hospitalisation.
"I think this underscores the severity of COVID," she said urging people to overcome any hesitation and come forward for testing and treatment. 
"We've had a number of people that are presented to hospital severely unwell and sometimes dead. I just think that people need to know that with COVID, you can deteriorate quite quickly."
There are currently 187 COVID-19 cases admitted to hospital, with 58 people in intensive care, 24 of whom require ventilation.
There were 95,446 COVID-19 tests reported to 8pm last night, compared with the previous day's record high of 110,962.
"It is critical that we work together to see these numbers drop," Dr Chant said. 
She urged shoppers to spend as little time in-store as possible.
"Shop deliberately and with purpose. Get in, get out."
She said segregation and physical distancing in the workplace and the proper wearing of masks would reduce the chance of transmission.
Warnings issued over anti-lockdown protesters
NSW Police Commissioner Mick Fuller warned people against attending anti-lockdown protests over the weekend.
"You will be met by up to 1,000 police who will be ready to deal with you… You have been given plenty of warning," he said.
Based on last weekend's protests, 60 people have been "locked up" and over 200 fines issued, he added.
"And that will continue. If you turn up, you can expect the same sense of force." 
Premier Berejiklian also urged people against attending protests.
"Do not give those you love the most a death sentence. This Delta strain is contagious, it's deadly and it's affecting people of all ages."
NSW Health Minister Brad Hazzard said protesters gathering during this time are making a very risky decision.
"You have to be crackers to go to that demonstration tomorrow because there will be a lot of people potentially [carrying] that a deadly weapon, the Delta virus."
Mask rule compliance in eight LGAs
Commissioner Fuller said residents in the eight local government areas are complying with a new rule to wear masks outdoors. 
The areas in western and south-western Sydney are subject to tighter restrictions due to the high number of COVID-19 cases recorded.
The LGAs include Canterbury-Bankstown, Fairfield, Liverpool, Blacktown, Cumberland, Parramatta, Campbelltown and Georges River.
The Australian Defence Force has been asked to help hundreds of police officers patrol compliance and enforcement COVID-19 rules in the areas.
Residents and MPs have condemned the focus on police patrols but Ms Berejiklian said the officer numbers are necessary. 
"We've been working through the ADF with the bushfires and floods and they been involved in hotel quarantine and other parts of the state so this is just an extension of our compliance," she said.
"We have thousands and thousands of close contacts and can't afford to have at least one of them out there in the community in case they have the virus. This could cause a spiral, a ripple effect, which causes a major setback."
Ramped up efforts at state mass vaccination hubs
Ms Berejiklian said the capacity of the state's mass vaccination hubs is projected to go from 60,000 doses a week to 350,000 "by the way we're going".
"We also want to take the jabs to the community in south-western Sydney and western Sydney. We're going to community leaders to get the jab to them. And I will have further things to say about that this week."
Year 12 students started receiving vaccine doses at the mass vaccination hub at Sydney Olympic Park on Friday.
"I'm pleased to say we've moved heaven and earth to get what's available from the 9 August and during that week, we will be vaccinating around 19,200 HSC students in those eight local government areas."
She defended the "very small" redirection of vaccine supply from regional NSW to vaccinate year 12 students returning to schools. 
"I thank them for their courtesy and generosity and understand that just giving up a short period time a small number of doses so we can target those students who are desperate to make sure we get through this difficult period," she said.