World
New mental health strategy for children to place cultural needs 'front and centre'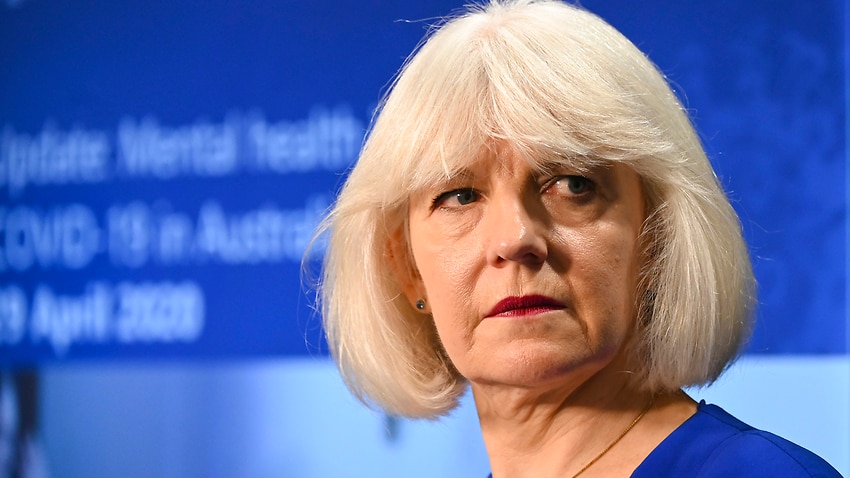 There are concerns that up to half of all adult mental health problems emerge before the age of 14, but there is a lack of professional help available for children in this age cohort. 
National Mental Health Commission chief executive Christine Morgan said the strategy centred on preventing mental illness by taking steps to preserve the wellbeing of children.
"This strategy is saying: take the child [and] put them at the centre. Look at the child as a person – the community they live in, the family they are with, their cultural background, and ensure the services, the support, the help they're given is totally appropriate for them," she told reporters in Canberra. 
The strategy released on Tuesday is being touted by the federal government as the first of its kind in the world.
It was developed by the National Mental Health Commission and supported by an expert advisory group.
Health Minister Greg Hunt said the impact of prolonged COVID-19 lockdowns had an immense mental strain across the community, including on children.
"[The strategy's] goal is very simple. To provide better care, better treatment, better pathways, and additional hope for parents and for children," he told reporters. 
"Many have thought that what may be genuine anxiety or depression is simply a bad day. It's not. It can be an early systemic sign of real pain and real trauma."
Minister for Health Greg Hunt at a press conference at Parliament House in Canberra. Source: AAP
---
The strategy has four key areas of focus, which include family and community, the service system, education settings, and evidence and evaluation.
It's underpinned by eight key principles involving a focus on prevention, equity of access, being focused on the interests and needs of children and providing services that are developmentally and culturally appropriate.
The strategy recognises signs that children are struggling can be different depending on their developmental stage and may be impacted by culture and language background.
This includes noting that the wellbeing of Aboriginal and Torres Strait Islander populations continue to be significantly impacted by trauma.   
It also notes refugees and children who have recently migrated can suffer negative impacts on their mental health because of the stress of adapting to a new culture and language. 
One recommendation the strategy makes is for universal support such as parent helplines and courses to be promoted and available in multiple languages.
Ms Morgan said ensuring mental health services were accessible for people from culturally and linguistically diverse backgrounds was critical.
"Any action we take needs to be appropriate from a development perspective," she said.
"It needs to be culturally centred and sensitive and needs to ensure that it is workable for that young person in their family – so it is absolutely front and centre."
The strategy's recommendations include increasing awareness about the mental health of children through parental and schooling programs, increasing the resourcing of public mental health services for children, identifying gaps in current and future mental health services for children, and assist the training of GPS and educators. 
It also recommends governments incentivise training opportunities for mental health professionals in regional areas and says investment should be targeted to communities that could benefit most from support, such as those with high unemployment and high incidence of child abuse or neglect. 
The last federal budget dedicated tens of millions tailored to children's mental health. 
This included $54.2 million to create new Head the Health services for children up to 12, $42.3 million to support access to parenting education and support and $26.8 million to support Kids Helpline to meet increased demands for services.
Mr Hunt said other measures were also being taken to improve training for health professionals "specifically" addresses the needs of children from culturally and linguistically diverse and Indigenous backgrounds.
"It's about saving lives, protecting lives, improving lives and laying the foundation for a long mentally healthy life," he said.
People aged between five and 25 seeking support with mental health can contact Kids Helpline at kidshelpline.com.au or on 1800 55 1800.
People can also contact Beyond Blue on 1300 22 4636. More information is available at Beyond Blue.org.au. Coronavirus specific mental health advice can be found here.
Embrace Multicultural Mental Health supports people from culturally and linguistically diverse backgrounds.
File source