World
Indigenous health leader concerned over COVID-19 vaccination gap as nation reopens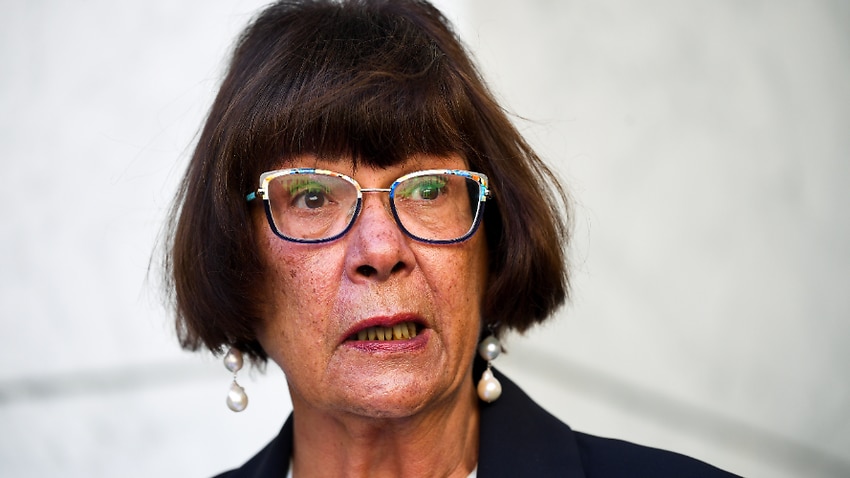 National Aboriginal Community Controlled Health Organisation (NACCHO) chief executive Pat Turner spoke at a Senate committee on Thursday that examined the COVID-19 vaccine rollout in First Nations communities.
As the jurisdictions worst hit by COVID-19 in NSW, the ACT and Victoria gradually wind back restrictions on the path to reopening the nation, Ms Turner said she was worried about the current vaccine coverage for First Nations people.
"As the country opens up we have significant concerns for our people," she told the committee.
"While vaccinations are increasing in New South Wales, Victoria, and the ACT – there is still a gap in vaccine coverage, particularly among our younger population." 
The states and territories have agreed to a reopening plan for the country, hinging on them reaching 70 per cent and 80 per cent vaccination milestones.  
But Ms Turner has expressed frustration about a lack of progress from states to develop specific contingency plans for managing virus outbreaks within First Nations communities.
"I'm concerned that I have not seen one contingency plan yet from any jurisdiction around Australia," she said.
"It has to be done by the state government in full partnership with our sector."
Ms Turner called for states and territories to implement concrete plans towards enabling the introduction of "immediate quarantine" facilities where outbreaks occur. 
She cited the recent outbreak of the virus in Wilcannia in western NSW as an example, calling this "entirely predictable" and warning about the danger of the virus spreading in similar communities with crowded housing.
NACCHO's Pat Turner tells the COVID senate committee: COVID outbreaks 'entirely predictable'.

Wilcannia was used as a case study in JUNE 2020 as to what would happen if COVID got in.

Crowded homes, no quarantine facilities and calls for quarantine facilities went unheeded.
'Where have the states been?'
A state-by-state breakdown shows further disparities in the vaccine rollout among Indigenous Australians. Of particular concern is in Western Australia, where the state has some of the lowest levels of overall coverage.
In WA, only 36 per cent of First Nations people have received one dose and 22.51 per cent have been fully vaccinated.
In the Northern Territory, 53.81 per cent have received one dose and 38.76 per cent are fully vaccinated, while in South Australia, 46.78 per cent have received one dose and 33.83 per cent are fully vaccinated.
These vaccination rates are higher in the eastern states most impacted by the spread of the Delta variant. 
In Victoria, 50.91 per cent have been fully vaccinated, with 65.23 per cent in the ACT, 60.63 per cent in NSW, and 50.6 per cent in Tasmania.
Ms Turner suggested the Aboriginal health sector had done the "heavy lifting" during the vaccine rollout, helping to deliver over 60 per cent of vaccinations, and said state governments needed to step up their response.
"Where have the states been?" she said.
"I do want to make that point because I'm very cross with them."
'We are starting to see a closing of the gap'
The commander of the federal government's coronavirus taskforce insisted the gap is closing between the immunisation rates of Indigenous Australians and the broader population.
But Lieutenant General John Frewen said he recognised the disparity remained "wide" and described it as his "primary concern".
"We are starting to see a closing of the gap now and we hope that the acceleration efforts will only continue," he told the committee.
"[But] while we have seen progress … a significant challenge remains."
Concerns over lagging vaccination rates prompted the federal government to launch a nationwide prioritisation campaign targeting 30 Indigenous communities last month. 
A lack of vaccine uptake has been blamed on a variety of factors including vaccine hesitancy, misinformation and complacency.
This has included false beliefs COVID-19 is a "white man's disease", that the federal government is using First Nations people as "guinea pigs" and "disturbing" targeting of misinformation from religious groups.
"In the misinformation space there is very pernicious and hard to counter information," Lieutenant General Frewen said.
A member of the community receives a COVID-19 vaccine jab at the Kimberwalli Aboriginal COVID-19 vaccination hub in Whalan, west of Sydney. Source: AAP
---
Ms Turner said the Aboriginal health sector had resorted to going from "door to door" in Aboriginal communities.
"We are trying to educate the people who haven't been impacted by COVID yet to understand how damaging it will be when it does arrive," she said. 
In the past three months, infections among First Nations people have risen to over 4,500 cases with 500 people hospitalised and 10 deaths, the committee heard. 
Chief Medical Officer Paul Kelly was questioned about what impact the easing of restrictions in jurisdictions where COVID-19 is present could have on First Nations people.
He said while more COVID-19 cases had been identified among First Nations people, higher vaccination coverage among the older population had helped protect those most vulnerable.
"The past is not necessarily an absolute predictor of the future," he told the committee.
"But the reality is we do have – as we do in the general population – vast protection from the vaccination in older Aboriginal and Torres Strait Islander people."
File source