World
Daughter of Victorian MP attacked amid concerns over 'threats and intimidation'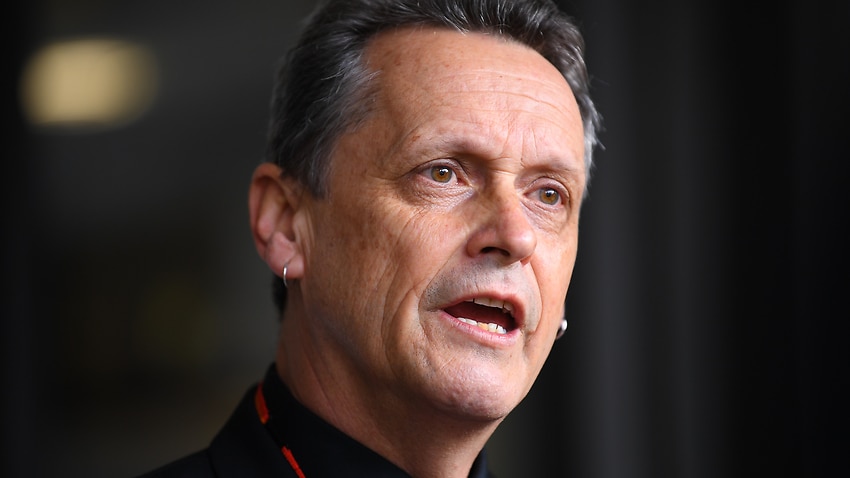 "She will be ok – but it will take time," he tweeted on Friday afternoon.
"I have reason to believe that this could be linked to my role as an MP and the positions I have taken."
The proposed laws would give the premier and health minister the power to declare a pandemic and the ability to enforce restrictions such as lockdowns, mask-wearing and vaccination mandates.
The proposals sparked volatile protest scenes earlier this week, where people chanted they wanted to "hang" and "kill" Victorian Premier Daniel Andrews.
The protests also featured the use of a prop gallows and noose. 
Mr Meddick said he had been concerned by the toxic debate surrounding the legislation.
"Like many others I've been desperately worried about the comments, threats and intimidation that have been levelled at me and my family, as well as staff and of course, my colleagues," he said.
Police said at about 11pm on Thursday night, a woman was spray painting over a poster on Smith St in Fitzroy, when a man approached her and they argued, before the woman threw a spray can towards the man as she tried to leave.
According to police, the man threw the spray can back at her, striking her in the back of the head.
The investigation into the incident is ongoing.
Mr Meddick denied police's characterisation of events, saying his daughter threw the can behind her as she ran away after being confronted and abused by the man.
In a post on social media, Mr Meddick's daughter Kielan alleged she had been attacked by a man who threw a spray can at her head for being what she described as "political".
"I called for help and he threw a spray can at my head. I started bleeding a lot," she said.
Ms Meddick ran into the 86 Bar, where the staff treated her wounds before she was taken to hospital.
She said she has a three-centimetre gash on her head, which required stitches and glue.
"I'm home safe now, thank you so much for all the support," Ms Meddick said.
Prime Minister Scott Morrison has condemned the incident on social media. 
"This is not on. It has no place in Australia," he tweeted. 
"This is not just an attack on an innocent person but an attack on our very democracy."
The Andrews government has delayed debate on the pandemic laws to give it time to make changes to secure support for the legislation.
The murder of British Conservative MP Sir David Amess last month placed a spotlight on the safety of politicians.
Fiona Patten, the leader of the Reason Party in Victoria also recently told SBS News she is in "almost daily" contact with parliamentary security because of a torrent of online and in-person abuse. 
Australian Federal Police Commissioner Reece Kershaw told Senate estimates in October the issue of politicians' safety was being taken "very seriously" given the "current threat environment".
He added that additional measures were being considered as part of a new model to govern the protection of parliamentarians.
– with additional reporting by AAP
File source