World
ACT reports 11 new local COVID-19 cases as it updates AstraZeneca dosage advice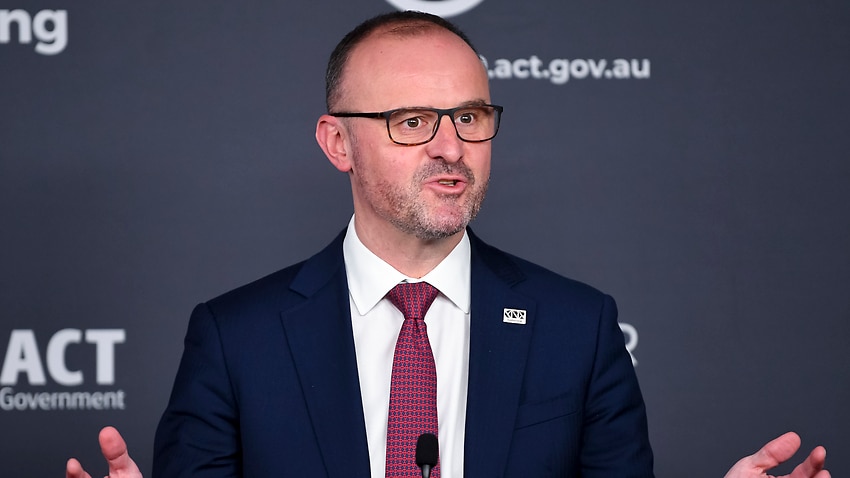 People getting an AstraZeneca jab are encouraged to get their second dose after four to eight weeks, instead of waiting three months.
ACT COVID-19 update (6 September 2021):
◼️New cases today: 11
◼️Active cases: 222
◼️Total recovered cases: 163
◼️Total cases: 385
◼️Negative test results (past 24 hours): 2,602
◼️In hospital: 11
COVID-19 vaccinations in ACT: 70.6% received first dose, 47.0% received second dose. pic.twitter.com/NBRhnZqTDG
The updated advice is in line with that already provided to NSW and Victoria as those states grapple with growing outbreaks.
Research shows a 12-week gap between AstraZeneca doses provides the strongest protection.
But reducing the wait time still leaves someone with strong protection against severe disease and hospitalisation.
Given Canberra's ongoing outbreak, ACT Deputy Chief Health Officer Vanessa Johnston wants people to be fully immunised as quickly as possible.
"Get that protection against severe disease onboard early and do it now because you don't know when you may be in contact with someone with COVID-19," she told reporters.
"Booster shots are coming down the line for all of us regardless of the spacing between those doses or regardless of the vaccine that we received in 2021."
Year 12 students have a two-week window to get a Pfizer jab so they can sit exams in person.
The government is also working with GPs and pharmacists about rolling out Moderna doses when they arrive in the territory later this month.
All but two of the ACT's latest infections are linked, mostly through household contacts.
At least seven people were in the community while infectious.
ACT Deputy Chief Medical Officer Vanessa Johnston speaks to the media during a COVID-19 update in Canberra, Monday, September 6, 2021. Source: AAP
---
More than 46 per cent of National Disability Insurance Scheme workers in the ACT were fully vaccinated as of Friday.
Nearly 69 per cent had received a single dose.
Slightly more than 60 per cent of NDIS participants were partially vaccinated by that date.
They were listed as a priority under the federal government's rollout beginning in February.
ACT Health Minister Rachel Stephen-Smith said while some vaccine hesitancy remained among people with disabilities, this was dissipating.
Meanwhile, questions have been asked about Prime Minister Scott Morrison's trip to Sydney to see his family for Father's Day.
He's now back in Canberra.
Mr Barr said he was sure the prime minister abided by ACT health requirements.