World
ACT records 23 new coronavirus cases, with at least 11 infectious in the community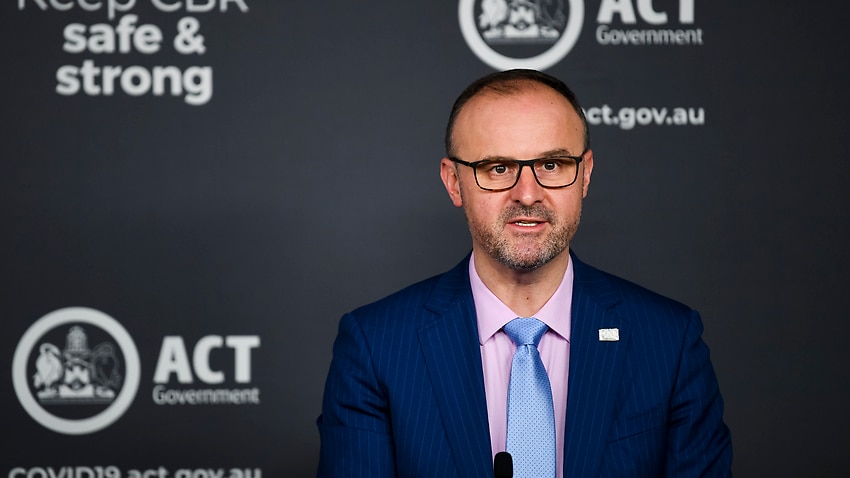 The ACT has recorded 23 new coronavirus cases following the extension of its lockdown for another fortnight.
Concerns about continued unlinked infections and people unknowingly out and about with the virus means lockdown will run until at least 17 September.
Of Wednesday's cases, 14 are linked mostly through households.
At least 11 people had been infectious in the community for at least some of the time.
Chief Minister Andrew Barr is concerned about a small number of cases each day who have been at work without realising they are infectious.
"That is how the virus is transmitting outside of the household and close contacts," he told reporters.
The ACT will receive 8,344 Pfizer doses as part of the federal government's vaccine swap with Singapore.
The vaccines are being distributed on a per capita basis, meaning the territory will receive about a day's worth of vaccinations.
Slightly more than 41 per cent of Territory residents aged 16 and older are fully vaccinated.
Meanwhile, authorities are concerned about the risk of future anti-vaccination and anti-lockdown protests following the arrest of three people on Tuesday.
With another two weeks of lockdown ahead, the ACT is relaxing some restrictions including allowing small weddings, funerals and outdoor gatherings.
Asked about the prospect of live community events being held in coming months, Mr Barr told reporters: "I would not be planning a major event this year, no."
File source