USA News
Live Updates: Hurricane Ian forecast to hit Florida's west coast as Category 3 storm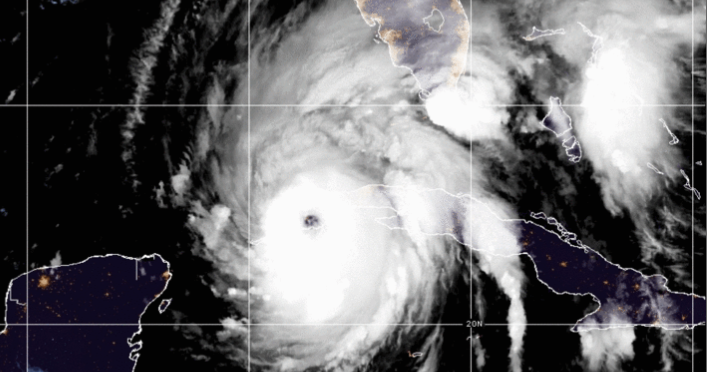 Hurricane Ian is expected to hit Florida's west coast late Wednesday as a Category 3 storm, officials said.
"The National Hurricane Center is now predicting that landfall will be Venice in 35 hours, at 125 mph … making it a major, Category 3, landfalling hurricane," Kevin Guthrie, director for the Florida Division of Emergency Management, said at a press conference Tuesday morning.
Tampa and St. Petersburg had appeared to be among the most likely targets for their first direct hit by a major hurricane in a century. But the latest path projection means Ian is now expected to hit further south along the coast.
Mandatory evacuations were ordered Monday in some areas around Tampa Bay, and officials asked others in the area to leave voluntarily.
"It's important to say that Tampa Bay region, you are not out of the woods yet. There is still going to be a storm surge event in the Tampa Bay region," Guthrie said. "You need to continue to heed the warnings that are in place for Pinellas, Tampa, Manatee, Hillsborough. Do not return yet if you have evacuated."
Forecasters said tropical storm conditions could begin along the southwest coast of Florida Tuesday evening. Hurricane conditions are expected along the state's west coast Wednesday morning, they said. 
"Strengthening is expected later this morning after Ian emerges over the southeastern Gulf of Mexico," the National Hurricane Center said. "Ian is forecast to approach the west coast of Florida as a dangerous major hurricane."
On Tuesday morning the storm was battering Cuba with high winds and life-threatening storm surge, according to forecasters. Up to 16 inches of rain could be seen in some areas and storm surge could raise water levels by as much as 14 feet along western Cuba.   
Contributing: The Associated Press   
File source