United Kingdom
Russian jet 'released missile' near RAF aircraft during patrol over Black Sea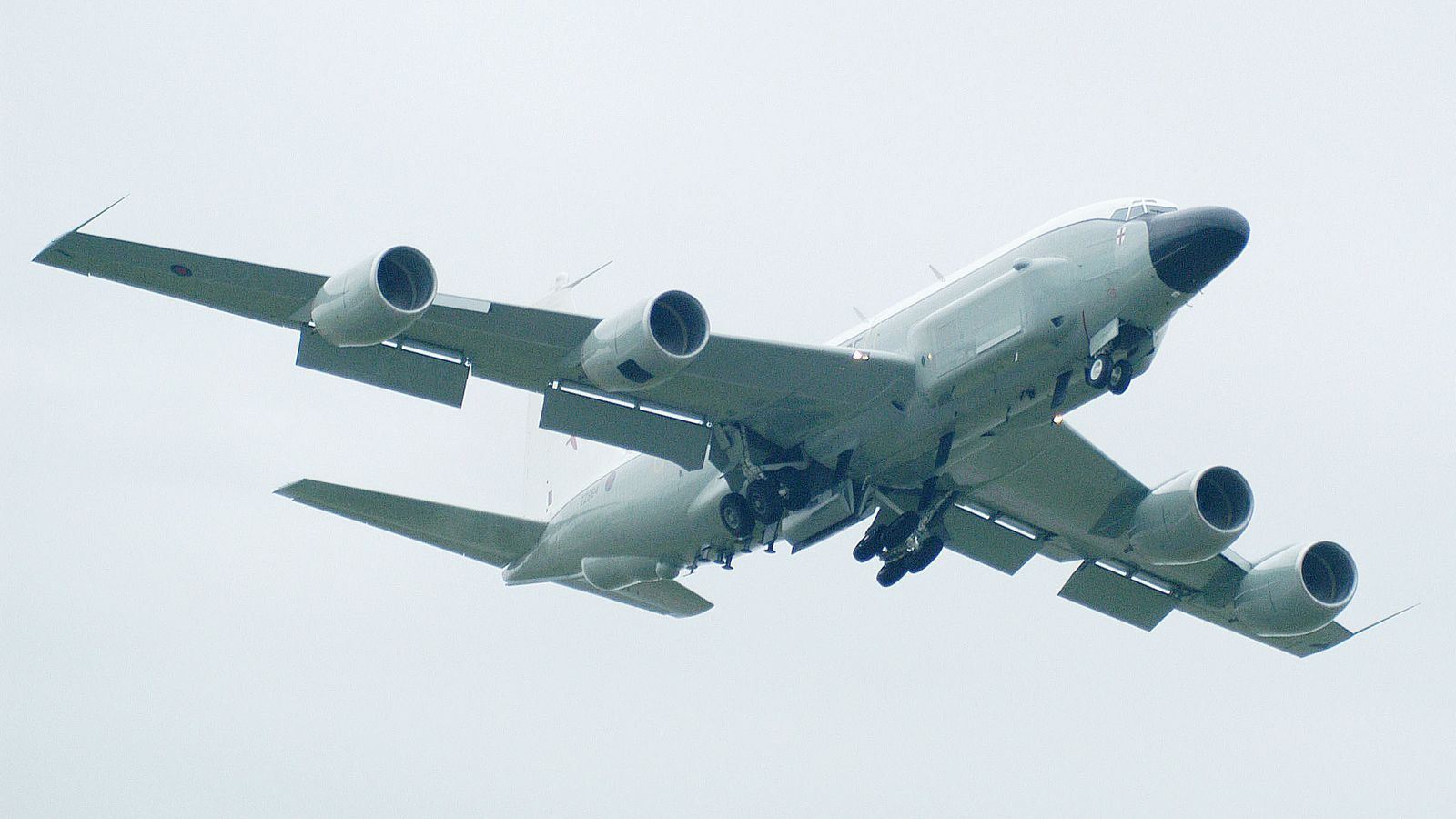 A missile was released from a Russian aircraft near an unarmed RAF plane on a routine patrol over the Black Sea, the defence secretary has said.
Ben Wallace said it happened on 29 September and that Russia has acknowledged the incident took place in international airspace.
The RAF RC-135 aircraft was on routine patrol over the Black Sea when it was "shadowed" by two Russian armed SU-27 fighter jets.
Mr Wallace said that while it is not unusual for aircraft to be shadowed in this way, "during that interaction however, it transpired that one of the SU-27 aircraft released a missile in the vicinity of the RAF Rivet Joint beyond visual range".
He described the incident as a "potentially dangerous engagement" but said it was not deemed a "deliberate escalation".
Russia said the incident was a "technical malfunction".
The British defence secretary said: "Our analysis would concur it was a malfunction."
"The total time of the interaction between the Russian aircraft and the Rivet Joint was approximately 90 minutes," he said.
"The patrol completed and the aircraft returned to base."
"In light of this potentially dangerous engagement, I have communicated my concerns directly to my Russian counterpart, Defence Minister (Sergei) Shoigu, and the chief of defence staff in Moscow."
He said: "In my letter I made clear the aircraft was unarmed, in international airspace, and following a pre-notified flight path.
"I felt it was prudent to suspend these patrols until a response was received by the Russian state."
UK patrols over the Black Sea were initially suspended, but have now resumed and are escorted by fighter aircraft, Mr Wallace added.
File source