United Kingdom
Cost of living: Almost half of working age households 'behind on or struggling with housing costs'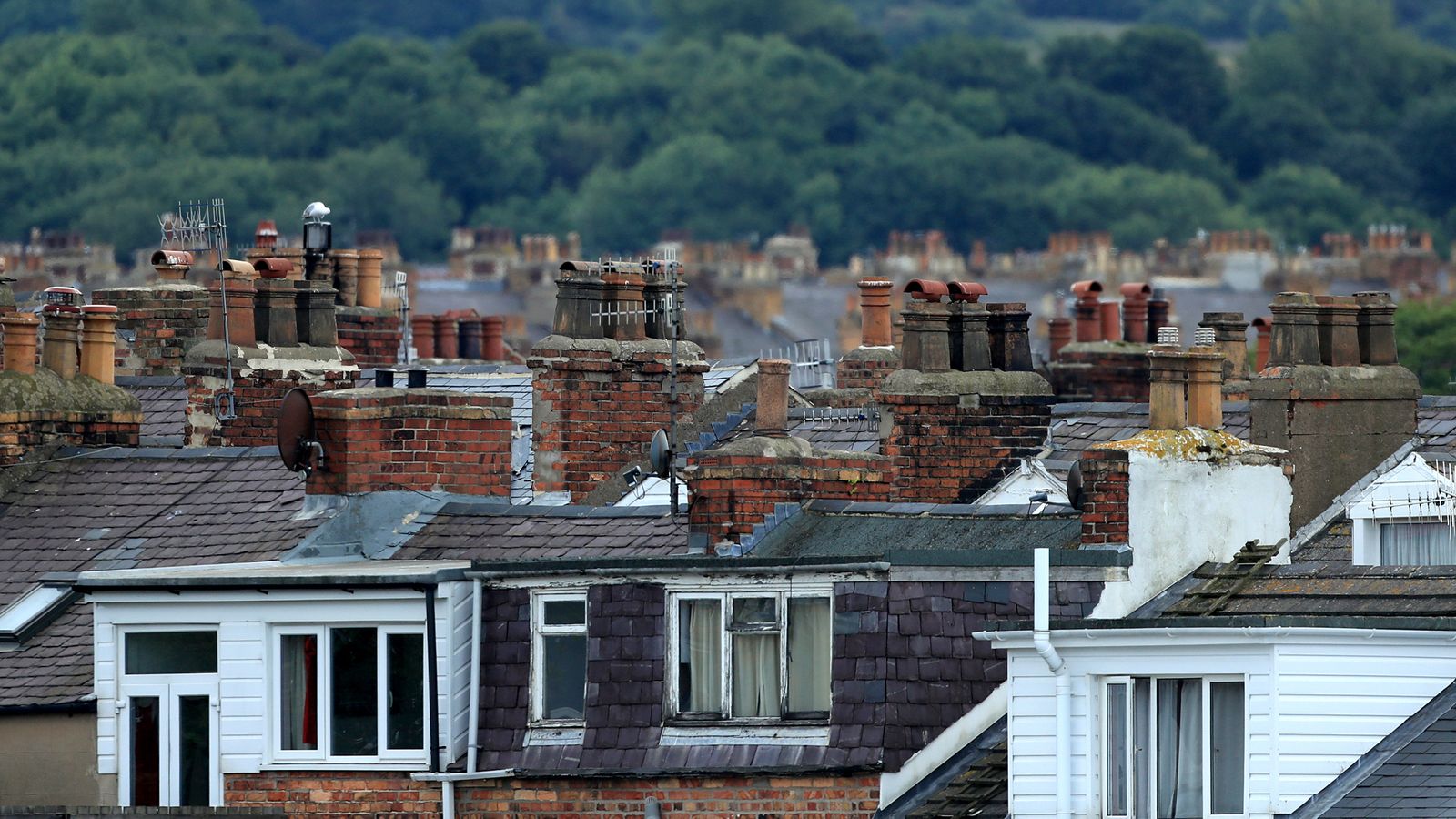 Almost half of working age households reported being either behind on or struggling with housing-related costs, according to a think tank.
Figures by the Resolution Foundation show more than two in five (44%) working-age households reported being either behind on or struggling with housing-related costs in November.
The figures also showed that the proportion of those who have fallen behind or are struggling has jumped from 26% during the depths of the COVID pandemic in January 2021.
The Foundation suggested that while the COVID crisis worsened housing stress, the current cost of living crisis has delivered a more extensive shock to households.
Nearly half (48%) of social renters reported being unable to afford to replace electrical goods, or switch the heating on when needed, researchers found.
Cara Pacitti, senior economist at the Resolution Foundation, said: "With many renters reaching the limits of already depleted finances, this squeeze is having profound impacts on their household budgets and wellbeing."
Nearly a fifth (19%) of social renters reported falling behind with their housing costs, as did 4% of mortgage holders. Some of those surveyed owned their home outright.
Researchers found 8% of private renters reported falling behind on housing costs in the three months leading up to November 2022.
Click to subscribe to the Sky News Daily wherever you get your podcasts
Many mortgage holders have not felt the immediate impacts of interest rates rising due to being on a fixed-rate mortgage deal, but they could see their costs increase when their current deal comes to an end.
Read more:
Worst yet to come with average household £2,100 worse off
'Children as young as three' queueing for food at night soup kitchen
Charities call for social energy tariff to help low-income and vulnerable people
The foundation, which is focused on improving living standards for people on low to middle incomes, commissioned a YouGov survey which included nearly 8,000 working age people aged 18 to 65 across the UK in November 2022 for its latest research.
The findings were compared with a previous YouGov survey in January 2021 of more than 6,300 18 to 65-year-olds.
A range of cost of living support measures are in place to help households, including targeted support for those who are particularly vulnerable.
Source