Entertainment
Top Gun star Miles Teller roasts Adam Levine and Armie Hammer on Saturday Night Live amid their reported messaging scandals
Actor Miles Teller made his Saturday Night Live hosting debut on the weekend and he didn't hold back as hilariously mocked celebrities and their text messaging scandals.
In the Top Gun: Maverick star's firing line was singer Adam Levine and actor Armie Hammer, who both are currently in the headlines after inappropriate private messages they reportedly sent to various women were leaked on social media. 
READ MORE: Brooklyn Peltz-Beckham holds onto wife Nicola's jeans in bizarre video
In the skit, Teller played a parody of a game show host Halen Hardy who welcomed Mikey Day as Levine and James Austin Johnson as Hammer on board as guests on the fictional show Send Something Normal.
The aim of the game is just as the title states, challenging the guests to reply to flirty Instagram DMs "in a way that is normal".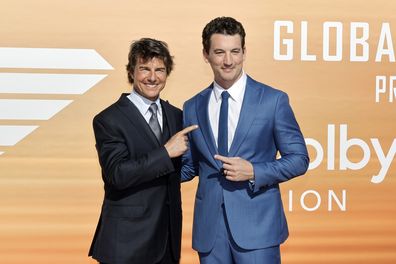 "All they have to do is reply to a woman's DM [direct message] on Instagram in a way that is normal," Teller explained in character. "Fellas, if you send a normal DM, you win $100 million."
The camera pans to Mikey Day as the Maroon 5 frontman, who says "I was bad." However, after he is shown an Instagram message from a bikini-clad Instagram model, he responded: "Hoooly Moly … Your body is making my penis smile."
Teller was not impressed and indicated the answer was incorrect answer with a buzzer.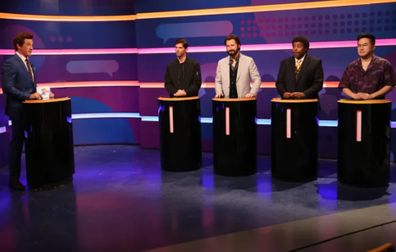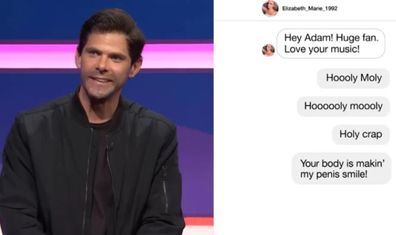 In recent weeks, Instagram model Sumner Stroh and a string of other women have alleged Levine sent them inappropriate texts.
Stroh's claims she and the rocker had year-long secret affair in 2021 and wants to name his baby with his currently pregnant wife, model Behati Prinsloo, after the 23-year-old. 
READ MORE: Emily Ratajkowski slams new Marilyn Monroe movie Blonde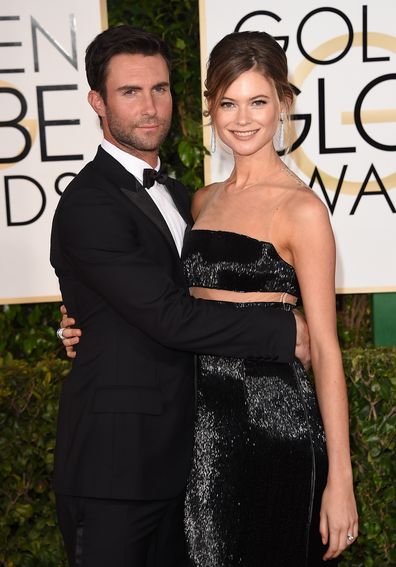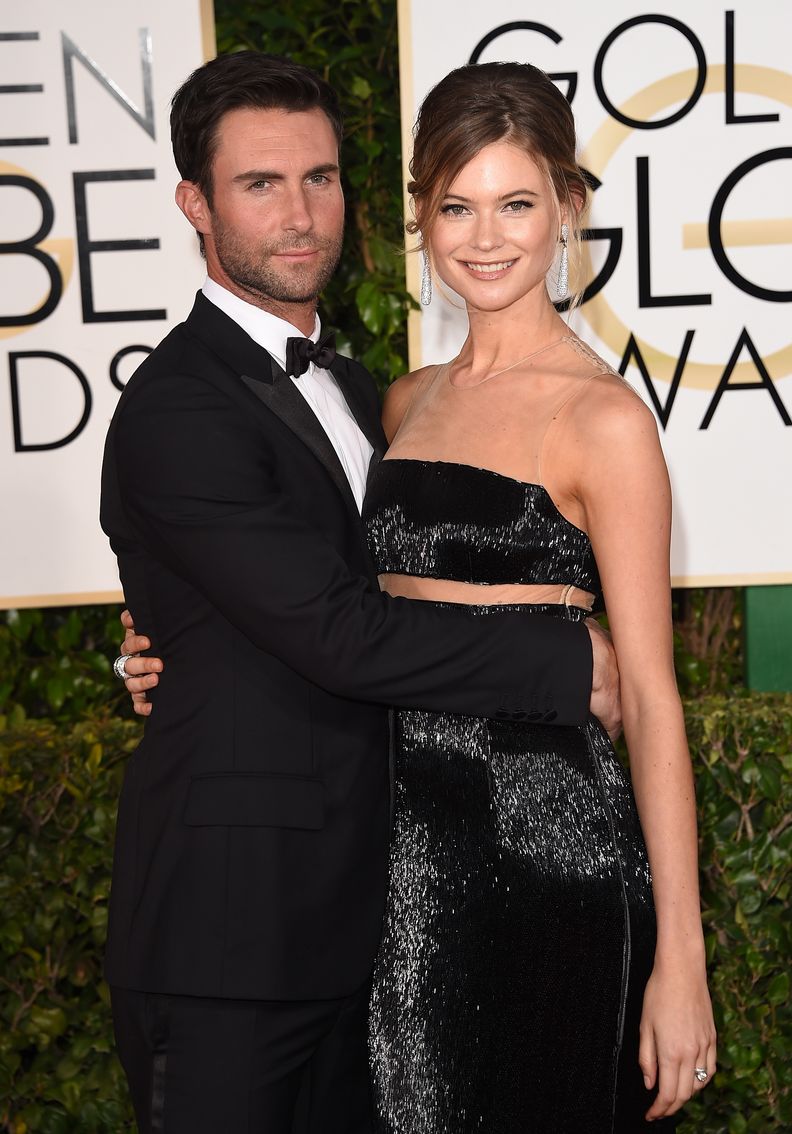 While Levine, 43, denies having an affair with Sumner, he did admit he "crossed the line" and sent her "inappropriate" DMs in an apology he posted to his family on Instagram.
Teller then welcomed his second game show contestant. Hammer. Played by James Austin Johnson, Hammer requests a "big welcome back to Hollywood round of applause" to which Teller shuts down with a "no".
READ MORE: Kim Kardashian shares touching handwritten notes from late dad on anniversary of his death
"Look, I know there's been a lot of talk about me in the press, but I've done a lot of work on myself and I've changed. So I have my message," the faux Hammer said in the skit.
"I want to break open your bones and suck out the marrow."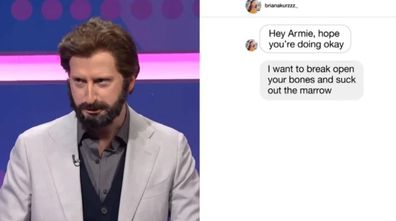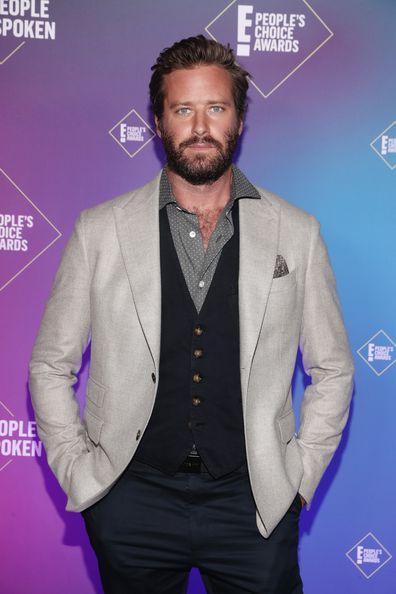 Similar to Levine, Hammer, 36, has also been embroiled in controversy since last year when he was accused of sending women on social media messages involving fantasies of BDSM, cannibalism and rape. Also like Levine, Hammer has denied all the claims against him.
Needless to say, none of the contestants won the $100 million prize on Teller's game show.
For a daily dose of 9Honey, subscribe to our newsletter here.
File source