Entertainment
The Wanted singer Tom Parker's widow Kelsey Parker sobs to fans: 'Brain cancer tore our world apart'
Kelsey Parker, widow of The Wanted singer Tom Parker, has opened up on a particularly rough day.
The single mother-of-two, who lost her husband to brain cancer on March 30 this year, revealed the horrible impacts the disease has had on her and her young family.
"Brain cancer tore our world apart," she said in a tearful video on her Instagram Stories. "And having a morning like this morning, I've gotta turn it around today."
Watch Kelsey's video above.
READ MORE: Tom Brady's telling new interview amid Gisele Bündchen marital woes
READ MORE: Daniel Craig awarded same royal honour as 007
"You know, having a day like today – I'm emotional. But ultimately, I've got to go and be a mum now to my children."
Earlier in the video, Kelsey spoke about how passionate she is to raise awareness of brain cancer, and reflected on how her grief has hit her hard this year, since Tom's death.
"I just feel so sad for my life and my kids' life, because all Tom wanted to do was be a husband and dad and he didn't get that opportunity," she said.
"I want to raise as much awareness for brain cancer as I can."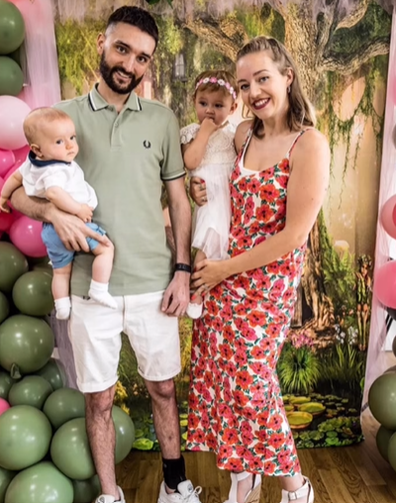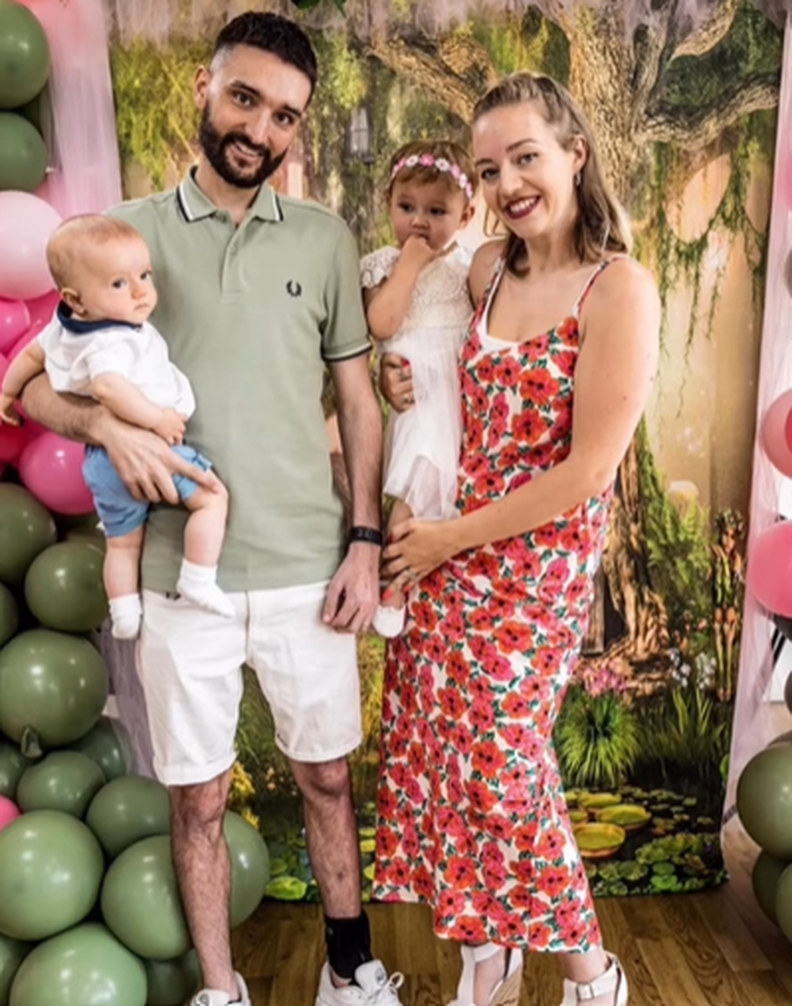 For a daily dose of 9Honey, subscribe to our newsletter here
Recently, Kelsey took to her Instagram Stories to share another rough day she was experiencing, ahead of the British National Television Awards.
Posting to her Instagram Stories, Kelsey revealed she had spent her morning looking through old videos of Tom – an action she couldn't understand why she did.
"I don't know what is wrong with me this morning, but I'm literally so emotional," she admitted, adding, "I don't know why I did that to myself."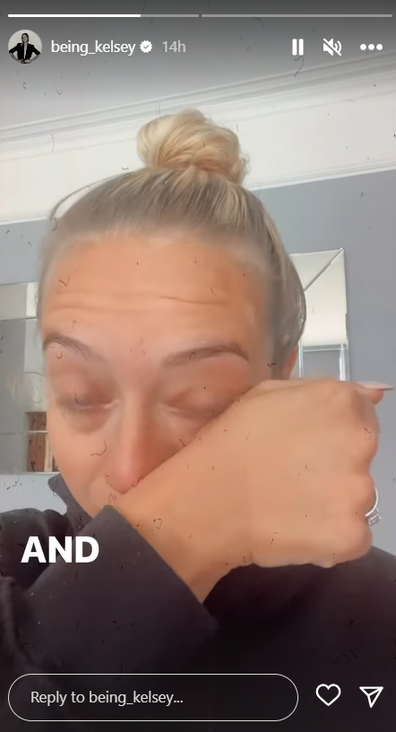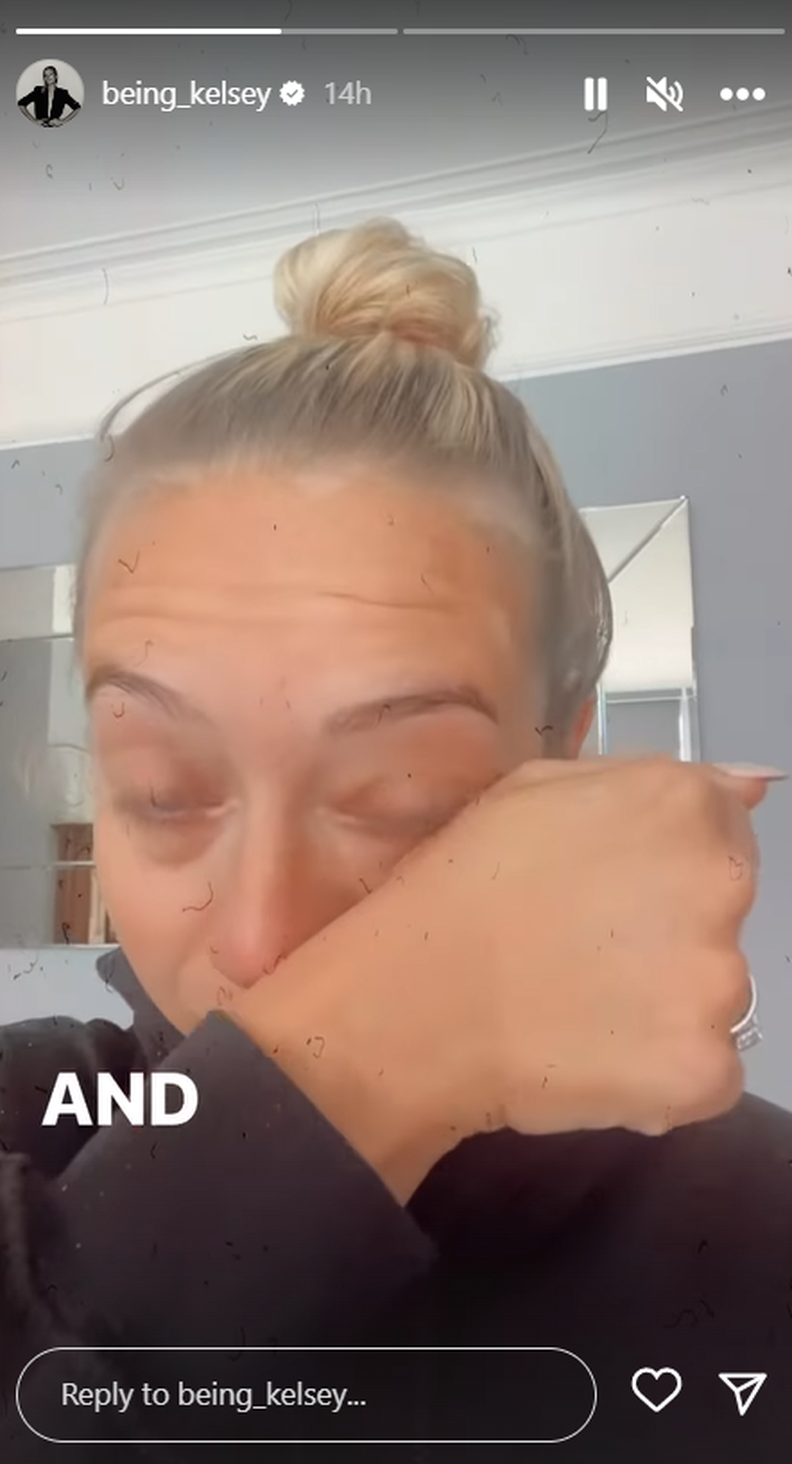 READ MORE: Selma Blair in tears as she's forced to quit reality show
The young mum has been sharing her journey of grief since March, and shares a mixture of good days and bad days.
Tom was just 33 when he died, and left behind Kelsey and their two young children, Aurelia, three, and Bodhi, two.