Entertainment
The $22 Flask Bracelet on Amazon Is Exactly What We Need to Get Through the Holidays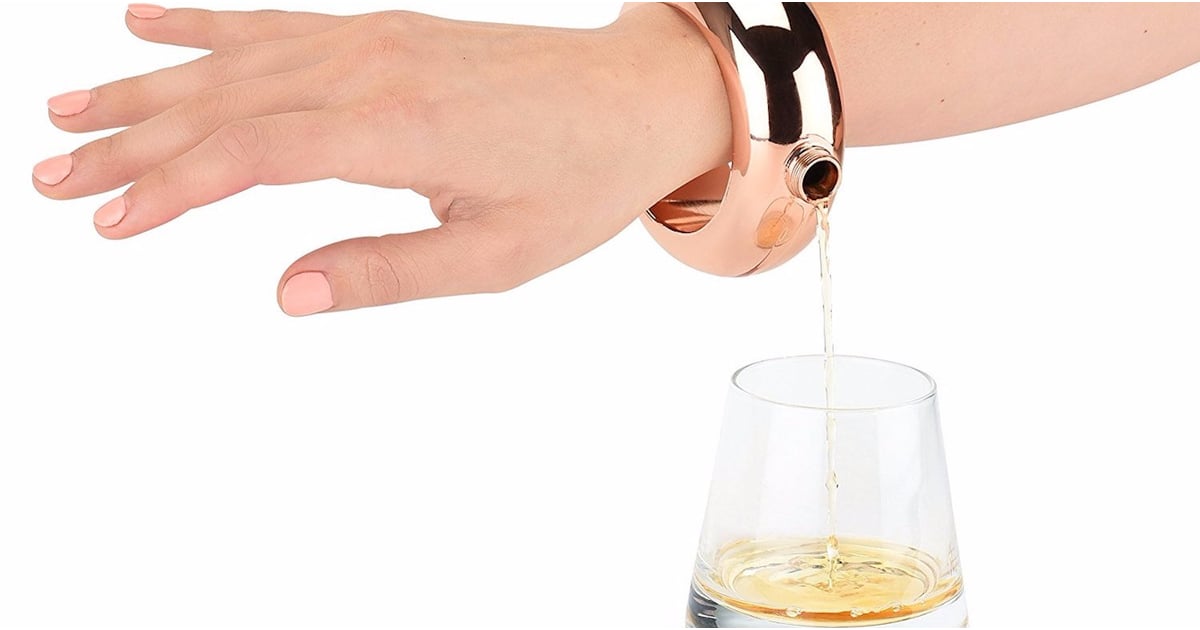 The alcohol gods must have listened to our prayers, because this Charade: Bracelet Flask by Blush ($22, originally $24) officially exists. No, your eyes aren't playing tricks on you; wearing a drink on your wrist is now possible. The flask bracelet holds 90 ml of liquid, which is equivalent to about two shots. It's just enough booze to get through any event that should include a cocktail.
Let's not forget to mention that this bangle is actually stylish. I would wear this out on the town — and proudly. It comes in all sorts of colors including rose gold, black, rainbow, and silver. If you're a truly ambitious drinker, maybe you'll stack a few of these bracelets up your arm.
This product would be the perfect stocking stuffer for the holidays. If you can't wait that long to get the hottest accessory of 2021, treat yourself to one now. The upcoming months suddenly seem more exciting than ever. Would you rock one of these genius flask bracelets?