Entertainment
Sarah Michelle Gellar Supports Selma Blair After "Dancing With the Stars" Exit: "Never Been So Proud"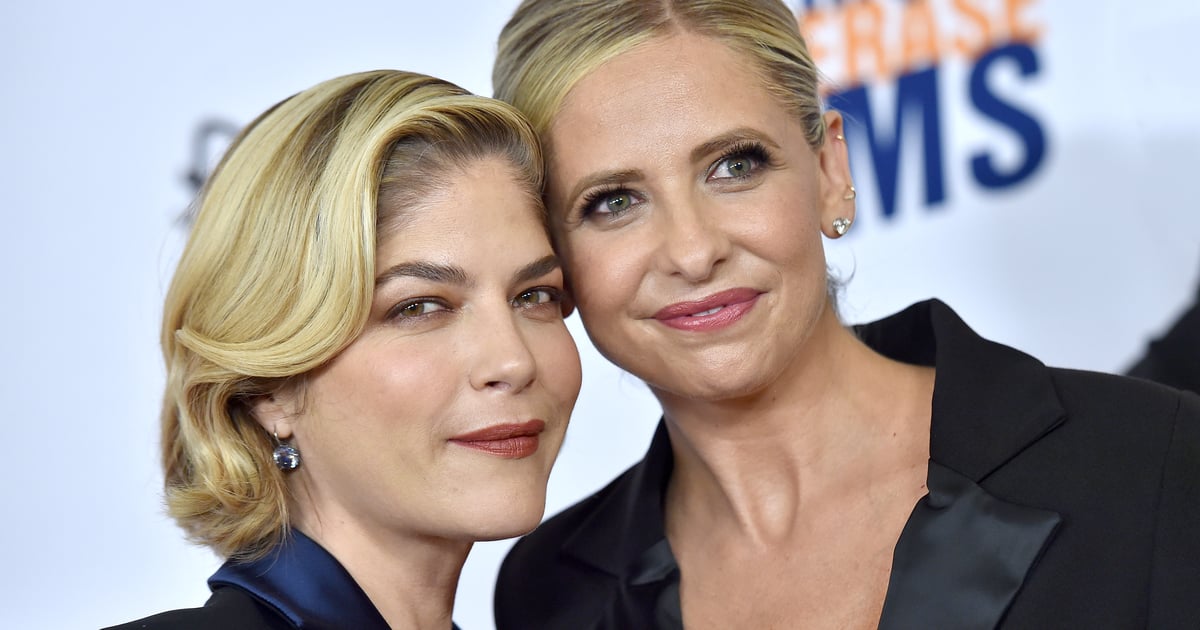 Sarah Michelle Gellar is supporting pal Selma Blair after the latter announced she was bowing out of season 31 of "Dancing With the Stars."
On Oct. 18, Blair shared that due to new health concerns related to her multiple sclerosis (MS), she wouldn't be returning to the show. Shortly after, Gellar shared a selfie of the pair together on Instagram along with a note.
"Long before @dancingwiththestars I knew you were a ten, and now the world knows," Gellar wrote. "Selma I've never been so proud of you (and I'm often proud of you) You make the rest of us believe that we can do anything. That we can never give up. And a special thank you to @sashafarber1 for making this experience what it has been for James- pure joy. I will miss getting to watch the happiness radiate from Selma each week as she stepped on stage with you. Thank you for that gift. And speaking of gifts- @selmablair your love and friendship is the greatest gift. I love you Blair."
In the comments, Blair thanked Gellar and the "Dancing With the Stars" community for all of their support. "My heart and soul of all great things. . . Always you Smg," she wrote. "The way you show up for me. The way this @dancingwiththestars experience with @sashafarber1 and all of the cast. . .Has rallied with true grit and JOY and determination has inspired me more than I can process. I have been so fortunate to be loved by you. And now I have had the extreme elation and grace of dancing on a ballroom floor, and being lifted and carried by my loves. And the public. It is a gift I will cherish forever. I love you so dearly. Thank you for being by my side on another journey. Here's to many more. ♥️. I love you. Thank you."
Blair and Gellar have been friends for more than two decades. The pair starred together in 1999's "Cruel Intentions" and have continued to show love for each other over the years, with Gellar consistently supporting Blair since her diagnosis in 2018. "Our relationship began with me fighting for you, and I will spend the rest of my life continuing to fight for you," Gellar wrote in an Instagram post in 2019 — and clearly that still holds true.