Entertainment
Olivia Wilde Deflects Florence Pugh-Related Questions At Don't Worry Darling Press Conference! – Perez Hilton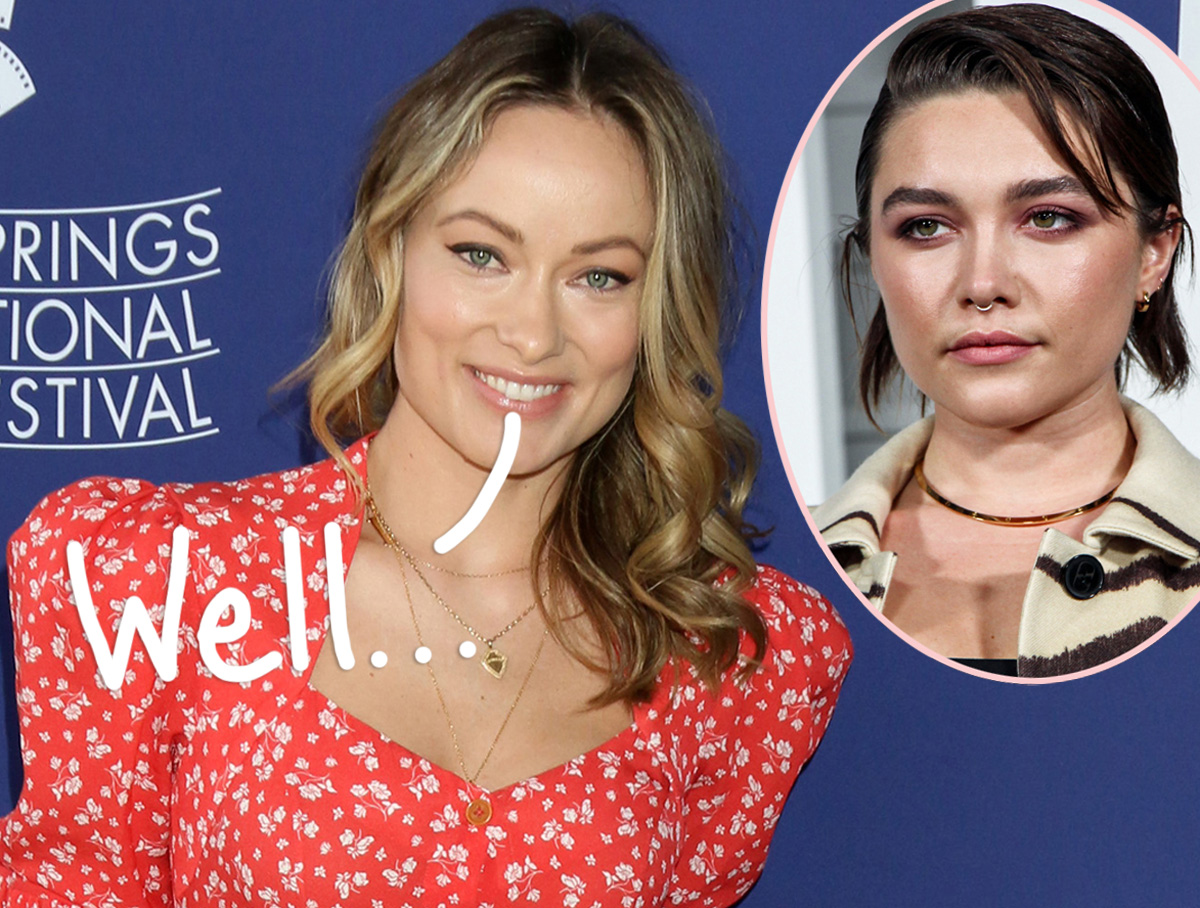 Olivia Wilde is trying to play down endless rumors of the supposed rift between her and Don't Worry Darling star Florence Pugh!
As we reported on Sunday, Pugh's filming schedule on Dune: Part Two necessitated that she miss out on the press conference for the Wilde-directed film at the Venice International Film Festival premiere this weekend. Fans raised eyebrows about that interesting, uhhh, scheduling quirk. But Wilde tried her best to stick to it!
Related: Florence Pugh Snubs Olivia Wilde And Drama Ensues! Oh, Boy!!
Sure enough, Pugh landed in Venice after the Don't Worry Darling press conference was over, per social media reports. So at the media scrum, Wilde was left on her own to address the alleged controversy between the two stars. And the Booksmart filmmaker addressed (or, didn't address) related rift rumors regarding Shia LaBeouf, too!
At the press junket, one reporter asked Wilde about whether she thought it was a "shame" Pugh was absent:
"Can you just clear the air and address if there's been a falling out there and if so why? Because it's something that people are discussing."
Truly trying to be as diplomatic and drama-free as possible, Wilde attempted to play down any drama.
She responded:
"Florence is a force, and we are so grateful that she's able to make it tonight despite being in production on Dune. I know, as a director, how disruptive it is to lose an actor even for a day, so I'm very grateful to her, to Denis Villeneuve for helping us. And we're really thrilled we'll get to celebrate her work tonight. I can't say enough how honored I am to have her as our lead. She's amazing in the film."
So, that's nice. But is it true??
Regarding specific rumors about the tense time on set, it sounds like Olivia wasn't even going to touch that:
"As for all the endless tabloid gossip and all the noise out there, I mean, the internet feeds itself. I don't feel the need to contribute. It's sufficiently well nourished."
Yikes!!!
Things got really interesting with the next question. Per People, a journalist from the Hollywood Reporter asked Olivia about "the noise" surrounding the production of the film and its finicky star relations. That question specifically centered on LaBeouf's abrupt exit from the project months ago — and all the drama that came with that.
Panel moderator Giulia D'Agnolo Vallan shut things down before Olivia could even answer, though!!
The press conference lead quickly replied:
"I think this question has been answered when she talked about the internet."
Damn. Definitely protecting Olivia from what at least would have been an awkward moment there!!
Related: Harry Styles, Olivia Wilde, Adultery And Tawdriness!
Of course, LaBeouf's departure paved the way for Harry Styles to join the cast. In a Variety interview back in August, Wilde tried to play down that exchange, claiming the Holes alum's style was not conducive to the way she works on set:
"I say this as someone who is such an admirer of his work. His process was not conducive to the ethos that I demand in my productions. He has a process that, in some ways, seems to require a combative energy, and I don't personally believe that is conducive to the best performances. I believe that creating a safe, trusting environment is the best way to get people to do their best work. Ultimately, my responsibility is to the production and to the cast to protect them. That was my job."
Uh-huh. And now here we are…
As for Don't Worry Darling, fans will finally be able to see it in theaters beginning on September 23.
Will U be watching, Perezcious readers??
[Image via Nicky Nelson/WENN/Avalon]
File source