Entertainment
Olivia Newton-John's daughter Chloe Lattanzi teases song she wrote for her late mum
Chloe Lattanzi has revealed she wrote a special song for her late mother, Olivia Newton-John.
The 36-year-old opened up about her songwriting process on Instagram, admitting in a video that she was "terrified" when putting pen to paper to honour her legendary mum. 
'Oh shit I'm scared," Lattanzi said in a voiceover as she prepared to sing in a studio. "This is a scary place right now because there is so much inside and I don't know how to put it into words."
READ MORE: Princess Anne joins her mother for final journey from Balmoral
"I don't know what to say. I'm terrified. It's gonna come. I'll wait a minute."
Lattanzi then began to sing but muted the video for fans, as she will likely share the song once she's finished recording it.
Watch the video above. 
This would not be the first track Lattanzi has released. She dropped her debut single Wings and a Gun in 2010 and her first album No Pain was released in 2016.
She has had duets with her mum too, including in 2015 when their single 2015 You Have To Believe reached number one on the Billboard Dance Club Song Chart in the US. 
READ MORE: Significance of flowers resting on Queen's coffin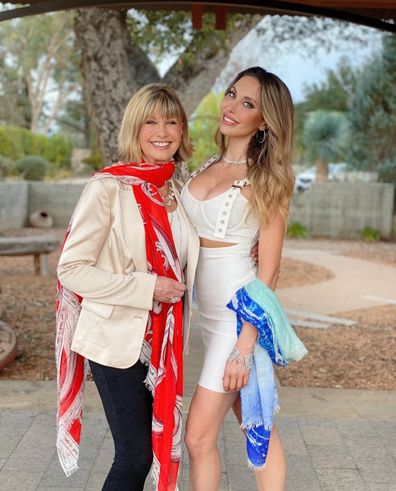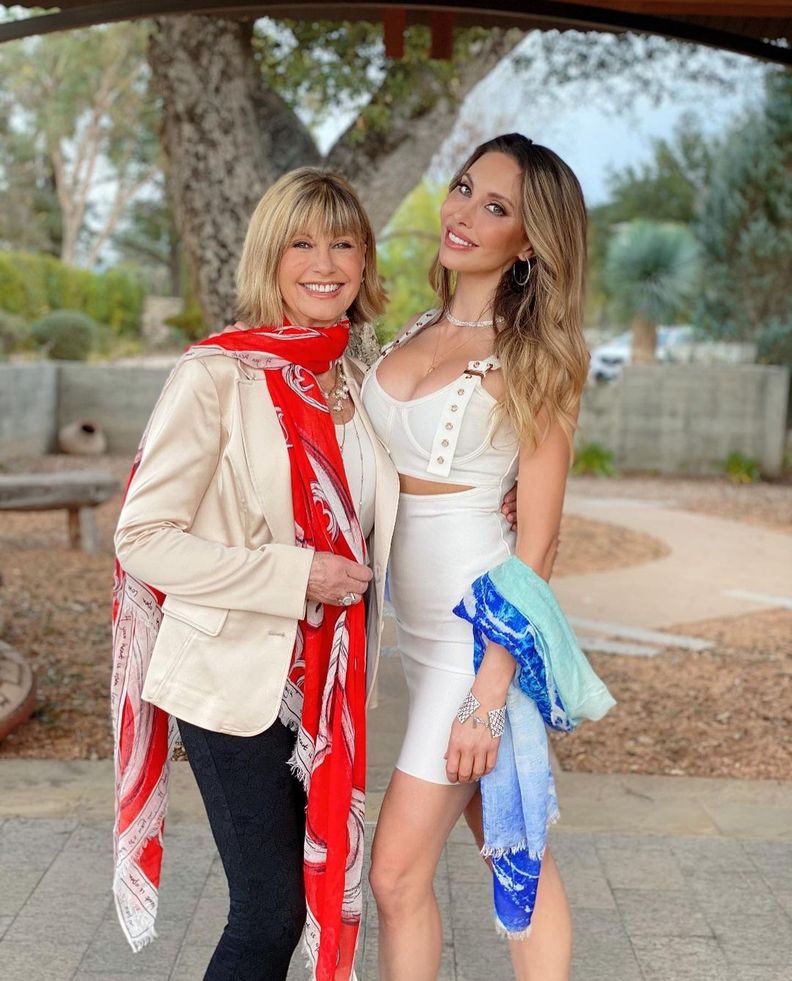 In January 2021, mother and daughter also collaborated on a ballad titled Window in the Wall – a song about compassion and love.  
"Looking for a window in the wall, maybe we can see the other side, and find we're not so different after all," are some of the lyrics from the track.
READ MORE: William, Harry, Kate and Meghan reunite
In the days following the Aussie icon's death on August 8, after a long battle with cancer, Lattanzi posted behind-the-scenes footage from when they filmed the music video last year on Newton-John's ranch in California. 
"You are my lighthouse mama. My safe place. My heart space," she grieved on Instagram. "It has been my honor and continues to be my honor to be your baby and best friend."
Lattanzi is Newton-John's only child, who she shared with her ex-husband, actor Matt Lattanzi. 
For a daily dose of 9Honey, subscribe to our newsletter here.
File source