Entertainment
John Legend Drops a New Music Video to Celebrate His 9th Anniversary With Chrissy Teigen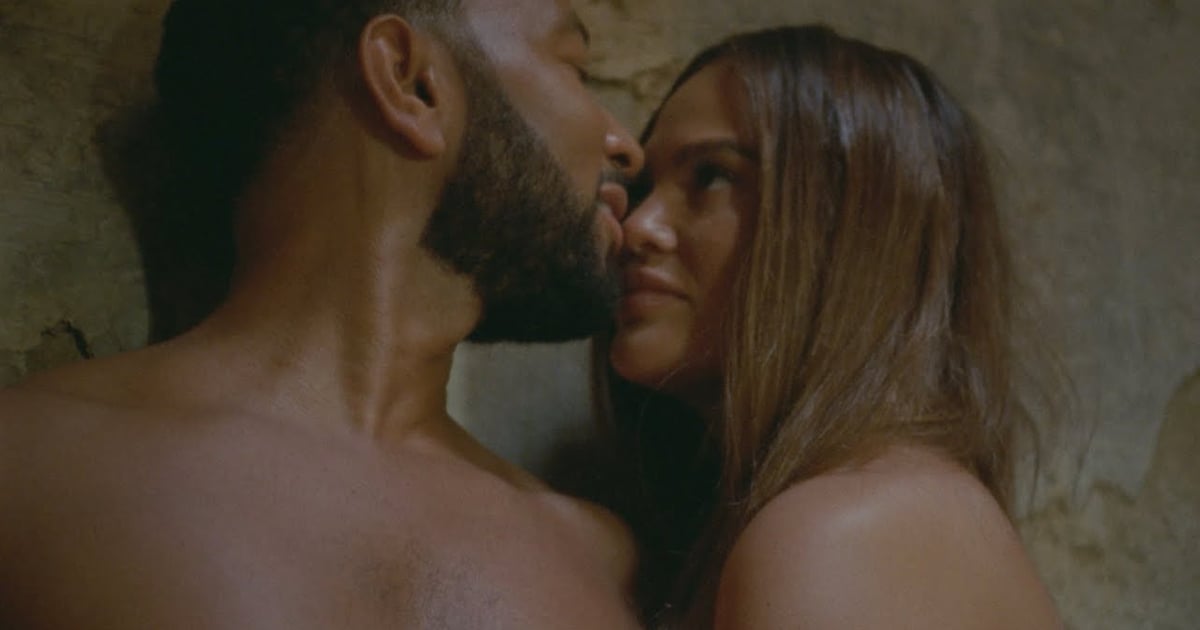 Following John Legend and Chrissy Teigen's sweet Emmys date night on Sept. 12, Legend added yet another romantic music video to Teigen's filmography! On Sept. 14 — the couple's ninth wedding anniversary — Legend dropped the music video for his song "Wonder Woman" off his new album, "Legend." The song serves as an ode to Teigen. "I married my Wonder Woman 9 years ago today," Legend captioned a snippet of the music video on Instagram. "Happy Anniversary, my love. You never cease to amaze me."
The music video starts with Legend singing lovingly to a pregnant Teigen, who sways sensually in the distance. Later, various shots show the pair and their kids, Luna and Miles, gallivanting through the scenic locales of what looks to be Italy (where the family vacationed in late August).
Teigen responded to Legend's post celebrating their anniversary by posting another clip from the video on Instagram, captioning it: "I could say the same about you. Happy anniversary to my absolute best friend and lover and partner in life. Thank you for being with me through all my mistakes, my ups and downs, my heartaches, for growing with me, for raising babies with me, who are my proudest gifts. We have created the most wonderful life together, and all I want to do for the rest of my life is watch you make the world better, feed people, bring people joy, make more babies and kiss on your old and gray face one day."
"Wonder Woman" marks Teigen's sixth appearance in Legend's many music videos. The pair famously met on the set of his 2009 video "Stereo." Since then, she also appeared in his videos for "All of Me," "Love Me Now," "Preach," and "Wild."
Watch Legend's "Wonder Woman" music video above, then read the song's swoonworthy lyrics below.
VERSE 1
When I'm lost, when I'm low
How do you always know?
Oh, you're right there to save me
At the end of my road
When I'm floatin' in space
How do you stay in place?
When the whole world is caving
Oh, you're my saving' grace
CHORUS
You make me wonder, woman
How do you do it?
Some superpower
I don't understand
You make me wonder, woman
How do you do it?
You're superhuman
And I'm just a man
VERSE 2
You're the best at my worst
More than what I deserve
Always right there beside me
Could have put yourself first
Give me hope, give me help
When I'm goin' through hell
Show me lovin' somebody
Starts with lovin' myself
CHORUS
You make me wonder, woman
How do you do it?
Some superpower
I don't understand
You make me wonder, woman
How do you do it?
You're superhuman
And I'm just a man
BRIDGE
Woah, nah-nah-nah, nah-nah-nah
Nah-nah-nah-nah-nah
Nah-nah-nah-nah-nah-nah, ooh
Nah-nah-nah
Woo-ooh-ooh-ooh-ooh-ooh
Woo-ooh-ooh-ooh-ooh-ooh
Yeah
CHORUS
You make me wonder, woman
How do you do it?
Some superpower
I don't understand
You're superhuman
And I'm just a man