Entertainment
George at Asda is going viral on TikTok with fashions fans hailing it as 'the new Zara' and praise its plus-size offering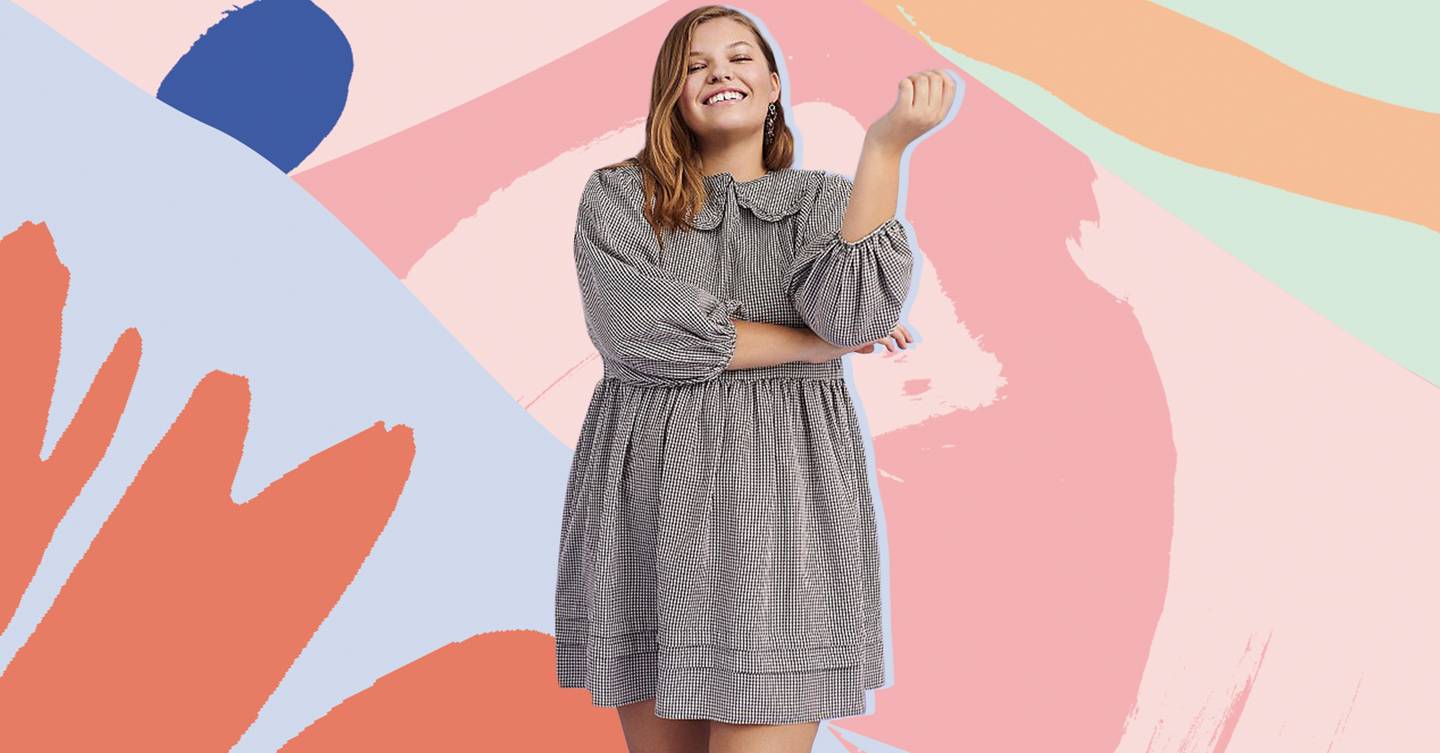 Our beloved high street retailers have been shut for so many months but you can count on the British people to make the best of a bad situation. It seems the general public have been taking sartorial cues from the only place they're allowed to frequent: their local supermarket.
Yep, fashion fans took to TikTok to share their recent hauls at Sainsbury's and Tesco and their videos quickly went viral, driving sales to soar even further. To be fair, some of the outfits we spotted on our TikTok trawl loosely resemble the kind of pieces we usually pick out from Zara or H&M – and at budget prices, we can see the appeal.
TikTok star Sofia Q kicked proceedings off by sharing a video inside her local Sainsbury's, writing, "Tesco is the new Zara but Sainsbury's is the new Monki," going on to share rails of stylish pieces including floral cardis, neutral loungewear and zesty spring knitwear.
Tesco and Sainsbury's clothes are trending on TikTok because people can't believe how stylish they are
But in the fast-paced and fickle world of fashion, it seems George at Asda is the new & Other Stories, with hundreds of TikTok users taking to the social platform to share their recent fashion hauls from the unlikely supermarket.
A plethora of TikTokkers are saying the store has 'come through' in their sartorial time of need. Others said they were 'shook' by the array of garments on offer and encouraged their followers to take a trip to their local supermarket ASAP.
Some fashion fans dubbed the collection of clothes 'unreal', noting they're perfect for both mother and daughter, whilst others went as far as hailing Asda 'the new Zara'.
Aside from its trend-led clothes at reasonable prices, George at Asda, which sells clothes in sizes 8-24, was praised for how well it caters to plus size shoppers. "Get yourself to Asda!!! I can't believe these clothes," wrote one plus size blogger who was super impressed with the size inclusivity. Yes, Asda!
Anyone else going to pick up a new summer dress with their Easter Egg this weekend?
File source