Entertainment
Freeze Frame: The single photo that made Betty Grable the number-one pin-up girl during WWII
It's one of the most famous pin-up photos of all time –– Betty Grable, in a tight, one-piece bathing suit, posing with her back to the camera and looking over her shoulder.
The black-and-white image, taken in 1943, became the most requested photo for G.I.s stationed overseas during World War II. The photo wasn't meant to make such a splash, it was simply part of a promotional photoshoot for her film Sweet Rosie O'Grady. 
Though she was already a film star, the popularity of her pin-up shot helped propel her career as a mainstream movie star, landing her more roles than ever.
Describing her film career, Grable once said "I became a star for two reasons, and I'm standing on them." And from this photo, it's easy to see why.
READ MORE: The true story behind the infamous 'side eye' photo of Sophia Loren and Jayne Mansfield
In fact, this photo was so popular and influential, it actually served as inspiration for Hugh Hefner when he created the Playboy Empire. 
When the studio released the photo, it quickly became the most requested picture in movie history.
FOX Studios saw its potential as a big money-maker, and began distributing the photo as a postcard to American soldiers stationed overseas for the war. Within no time at all, the picture had been repainted on barrack walls, bomber jackets, and even aeroplanes, cementing Grable as the most popular pin-up during the war.
READ MORE: The mugshot that brought Hugh Grant's squeaky clean image crashing down
One soldier who was stationed overseas and took a liking to the image was a young man named Hugh Hefner. He told NPR in 2007 that he was a huge fan of Betty Grable and that one infamous image while he was serving in the war.
The pin-up photos, which brought such comfort to the soldiers away from their loved ones, served as partial inspiration when Hefner created Playboy magazine.
"The Playmate of the Month, the centrefold, came directly out of the influences of pin-up photography and art from World War II and before," he said. "But what set them apart was what I described at the time as the girls next door. But it all comes from that notion of being a fresh, wholesome all-American person."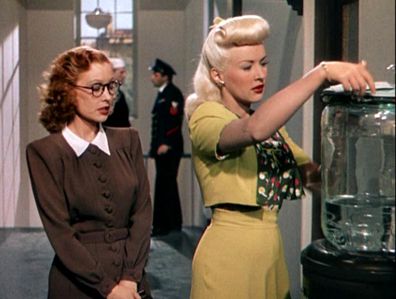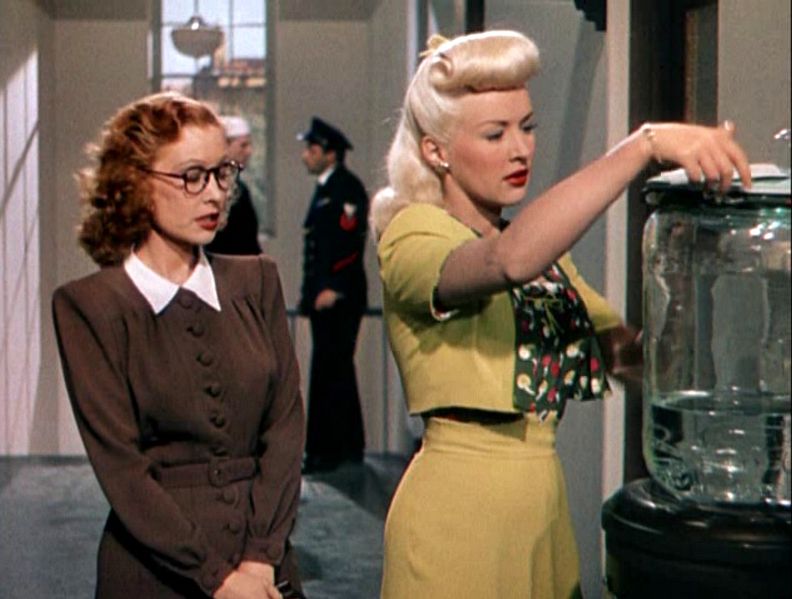 And that's exactly what Grable was. In fact, there was a popular saying throughout the 1940s: "As American as apple pie and Betty Grable."
The pin-up photo even ended up being included in Life magazine's 100 Photographs that Changed the World book.
The photographer of the iconic image, Frank Polowny, says it wasn't even a staged shot, but a total fluke.
READ MORE: Jane Fonda was branded a traitor against American troops thanks to this infamous photo
"I asked Betty if she'd like to have a back shot, just to be different," he told the Los Angeles Times, four decades after the photoshoot.
"She said, 'Yes,' and began to clown around. 'You want it like this?' she asked, posing. And I said, 'Yeah.' I made only two shots of that pose. It was the second shot that became famous."
In the wake of her popularity boost following the photo, movie studios tried to push Grable into doing more meaty and dramatic roles.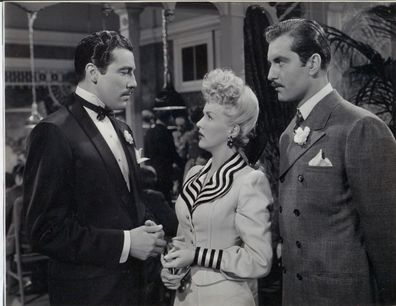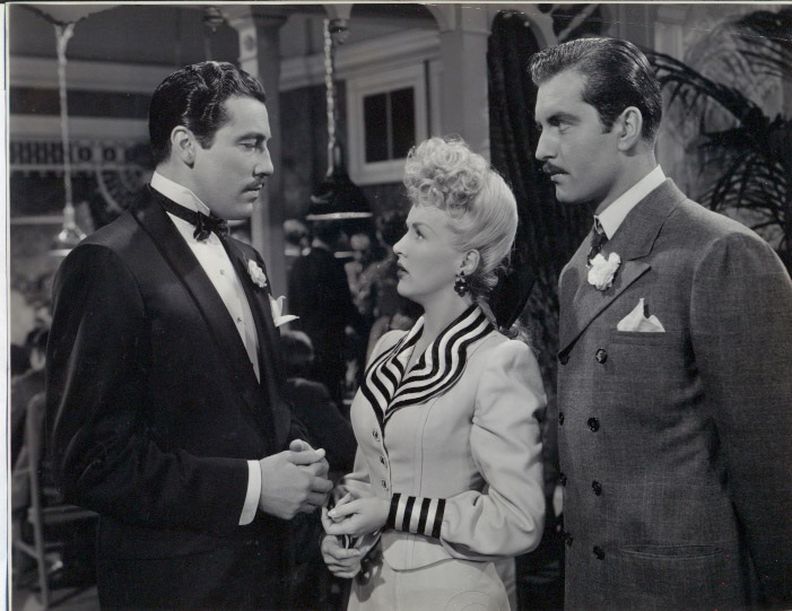 The head of Fox tried multiple times to cast her in films that would push her acting ability, but she resisted every time. Grable was insecure about her acting abilities and was too intimidated to star opposite the leading male actors of the time.
Finally, the studio execs relented, and Grable continued starring in comedic, musical roles without much substance. Though the movies themselves were far from good, they were immensely popular with audiences –– giving Fox more money to spend on prestigious pictures with other actors. 
READ MORE: The 'feud' between Julie Andrews and Audrey Hepburn that ended with this Oscars photo
The studio knew Grable's best asset wasn't her acting, it was her looks – more specifically, her legs. They actually insured her legs for $1 million as a publicity stunt for her 1939 film Million Dollar Legs.
Her career grew to amazing heights through the 1940s.In 1946 and 1947, she was the highest-paid woman in America. 
Grable remains one of the most successful female actors of all time, despite the peak of her fame being over 70 years ago. Her 42 films made during the 1930s and 1940s grossed more than $100 million.
In 1953, she starred alongside Marilyn Monroe and Lauren Bacall as gold-diggers in How To Marry A Millionaire.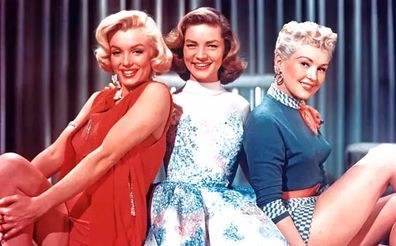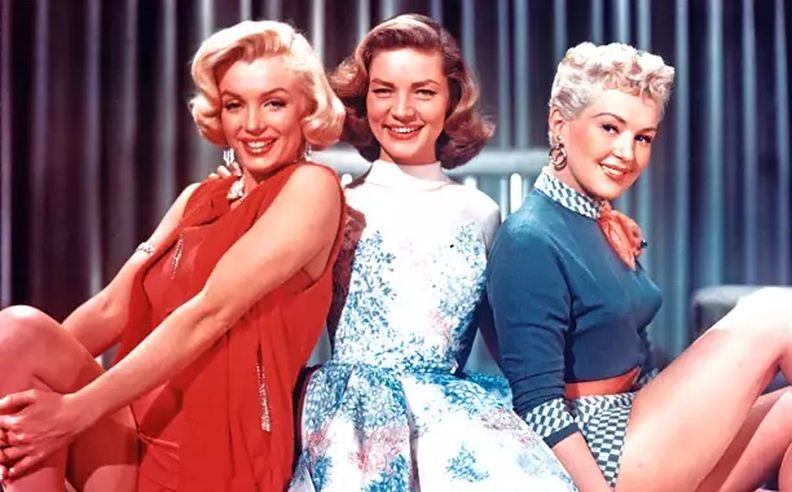 At the time, the rumour mill was alight with news of a massive feud on-set. Monroe was 10 years younger and people speculated that Grable was jealous of her rising fame.
But in fact, the pair became close friends while filming together. Grable reportedly even told Monroe: "Go and get yours, honey! I've had mine!"
Shortly after the release of this film, Grable's career began to slowly wrap up. She was plagued by financial trouble thanks to her husband's gambling problems, and moved to Las Vegas to star in her own live stage show. She also scored a role in the musical Hello Dolly both in Vegas and on Broadway.
Grable died of lung cancer in July 1973, at the young age of 56.
File source