Entertainment
Former viral star Sophia Grace Brownlee announces she is pregnant
Sophia Grace Brownlee, the former child star who rose to fame on The Ellen DeGeneres Show, has announced she is expecting a baby.
The 19-year-old influencer, from Essex in the UK, shared the news in a YouTube video, revealing she is 21 weeks (five months) pregnant.
"I'm sure a lot of you are going to be very shocked because it probably was quite unexpected," Brownlee shared in the clip. 
Watch the video above.
READ MORE: How Princess Diana saved John Travolta's career with a 15-minute dance
READ MORE: Olivia Wilde and Harry Styles 'thriving' amid former nanny's sensational claims
"But I was very shocked when I first found out. I got used to it now and I'm super, super happy about it. And I can't wait to share this journey with you guys."
Brownlee, who did not reveal the father's name, said she already knows the gender of her unborn bub but did not share it with followers.
She also shared ultrasound photos from her 12-week and 20-mark scan with viewers.
The singer told E! News in 2021 she had a boyfriend and had been with him for the last two years.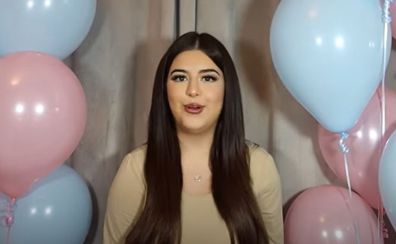 READ MORE: Deni Todorovič on the complexity of coming out in regional Australia with limited representation
Speaking about her experience with pregnancy, the teenager admitted she felt "disgusting" in the early weeks.
"I felt very, very sick for a long time. It still comes back sometimes now, it is really really disgusting and it literally ruins your whole day," Brownlee explained.
"I do not know why they call it morning sickness because it lasted all day for me, all day long. Thankfully, it is sort of going away a little bit."
READ MORE: The TIME magazine cover that changed Ellen DeGeneres' life and career
Brownlee shot to fame alongside her younger cousin Rosie McClelland, now 15, after they performed a cover of Nicki Minaj's song Superbass on Ellen in 2011.
The girls became instant stars due to their adorable pink tutus and matching tiaras. Their original viral video on YouTube attracted over 2.8 million views.
The pair went on to appear on Ellen several times over the years, even making an appearance during DeGeneres' final season this year.
For a daily dose of 9Honey, subscribe to our newsletter here.
File source