Entertainment
Former NCIS: New Orleans star Lucas Black reveals 'destructive' reason why he quit hit series
Actor Lucas Black shocked many when he walked away from his role in NCIS: New Orleans in 2019.
The actor was one of the original and popular cast members of the spin-off show when it premiered in 2014, playing Special Agent Christopher LaSalle until Season 6 when he was killed off. Black also appeared on the flagship series NCIS from 2014 to 2017.
In a new interview with Fox News Digital, the 39-year-old has opened up about his decision to leave the hit series, saying the long hours on set – up to 70 hours a week – were "destructive". 
READ MORE: NCIS: What happened between Pauley Perrette and Mark Harmon?
READ MORE: Queen's death certificate proves theory about William, Harry on night she died
"I think going into the series I realised that the way it operates, it wasn't gonna last forever for me," he explained to the outlet. "Being in the entertainment business since I was an early child, I was able to recognise how destructive it can be to families. Most of the time that's because you're away from home for a long time and the working hours are very long." 
Black, who shares daughter Sophie and son Augusta with his actress wife Maggie O'Brien – said it was "normal" to work 70 hours a week.
READ MORE: Queen Elizabeth's cause of death revealed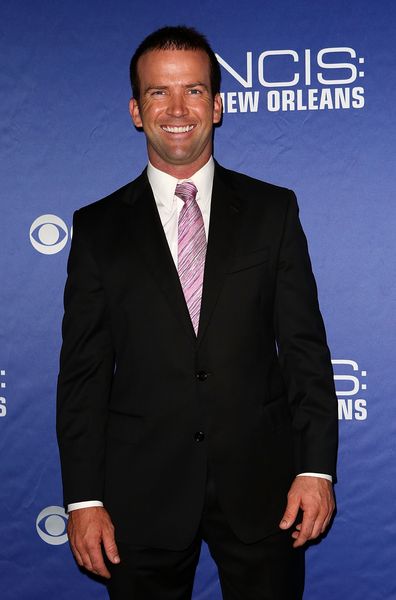 "I would go to work, the kids would still be in bed. I would come home and they would already be in bed for the night going to sleep again," he recalled. "That doesn't bode too well with your relationship with your children … So for us, we knew that couldn't last forever."
The actor – who has also starred in movies such as Fast and the Furious: Tokyo Drift, Cold Mountain and Friday Night Lights – said that while the show was good to him and his family, he "sacrificed a lot of family time" during the six-year stint. 
"At some point, enough was enough," he said.
READ MORE: Danish prince says Queen 'harmed' grandkids by stripping titles
After announcing his departure from the show in 2019, Black shared a message to thank fans for their support over the years.  
"That's all she wrote for agent Lasalle," he said in a Twitter video. "But I wanted to take this time personally to thank all you fans out there for your love and support. You were there to celebrate the victories and to pick me up when I needed it, and I appreciate that." 
"A chapter has ended. What a great journey it was, thank you guys so much. May God bless you." 
READ MORE: Ben Fordham's disclaimer to 'perfect' wife before answering tricky question
For a daily dose of 9Honey, subscribe to our newsletter here.
File source