Entertainment
Ed Sheeran reveals he was dropped from writing Bond theme: 'I won't pretend it didn't hurt'
Ed Sheeran has revealed he was dropped from penning a song for the James Bond film No Time to Die when he was already in the process of writing it.
The Shape of You singer, 31, was apparently picked to write the film's theme when British director Danny Boyle was attached to the project, but was swiftly dropped when American filmmaker Cary Joki Fukunaga took over.
Sheeran revealed that once Fukunaga came to the project, American artist Billie Eilish was suddenly brought on board to write and record the theme song, also titled No Time To Die.
Eilish went on to win an Oscar and Grammy for the song, which she co-wrote with her brother, Finneas O'Connell.
Watch the interview with Ed Sheeran above.
READ MORE: Kevin Spacey not guilty in battery case against actor
READ MORE: Kanye West storms out on TV interview
"You've got to eventually, as an English singer, want to do a Bond song," a disgruntled Sheeran said on the That Peter Crouch Podcast.
"I was within a f–king gnat's pube of doing one, and they changed directors, and then they just changed scripts and that was it – all the meetings, it was all done. I had started writing it."
But Sheeran said he wouldn't look badly on a second chance to write a theme for a 007 film.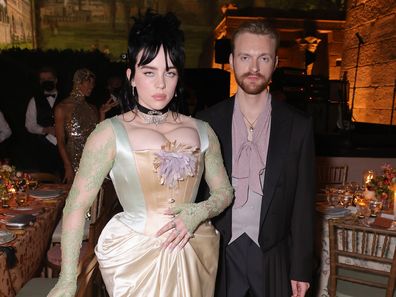 "I'm not going to pretend it didn't hurt not doing it. If they come back, I'll be like, "Yeah, yeah, of course."
For a daily dose of 9Honey, subscribe to our newsletter here
So far, some of the recent British singers who have written or performed Bond themes include Adele for Skyfall, Sam Smith for Writing's on the Wall and Alicia Keys for Another Way to Die.
READ MORE: Lana Del Rey's shock car discovery
File source