Entertainment
Cody Simpson's dating history: Everything we know about his past and new relationships
Cody Simpson has captured the hearts of many over his years in the spotlight.
The 25-year-old rose to fame in his teens with an impressive music career. As he shot to stardom, the singer made headlines for dating some of the world's biggest names – from rock star Miley Cyrus to supermodel Gigi Hadid.
In recent years, Simpson has pivoted from his musical career and pursued his passion for swimming. The teen-heartthrob-turned-professional-athlete is now romantically linked to one of Australia's best female swimmers.
Scroll through his impressive dating history below…
READ MORE: How Kara Chamberlain used quick-thinking to survive being kidnapped by a serial killer
Bella Thorne
In 2011, Cody Simpson reportedly struck up a brief romance with the Disney Channel alum, Bella Thorne.
In a previous interview, Thorne said the singer invited her to his birthday party after they met. Soon after, things seemed to fizzle out.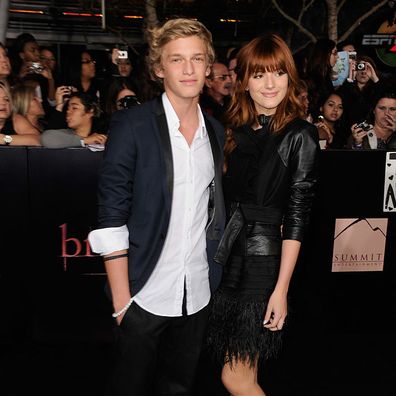 Kylie Jenner
Cody Simpson's first official girlfriend was none other than Kylie Jenner.
While appearing on NOVA FM's Fitzy & Wippa, the singer touched on his relationship with The Kardashians star as he looked back on a family dinner at her place where he also met Kanye West.
"My very first girlfriend was Kylie. And so at the time he was with Kim [Kardashian], you know," Simpson recalled.
Their relationship eventually dwindled with Simpson once telling Hello Ross talk-show Ross Mathews, "The whole K-O-D-Y thing didn't really work for me."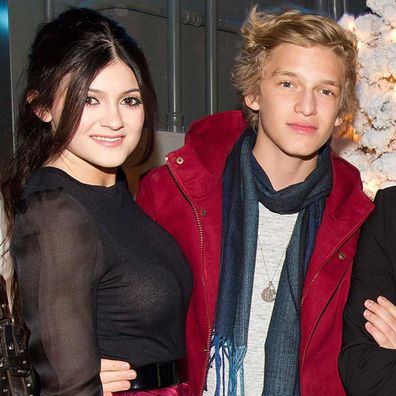 Gigi Hadid
After his romance with Kylie Jenner, Simpson went on to date supermodel Gigi Hadid.
The duo started dating in 2013 and eventually called it quits in May 2015. During their two-year relationship, the pair made many red carpet appearances and often featured on each other's social media accounts.
After the highly publicised breakup, Simpson told the Sydney Morning Herald, "I dated Gigi Hadid for two years and have always enjoyed being with independent women who are strong individuals."
READ MORE: Seven things that shocked Shelly Horton about perimenopause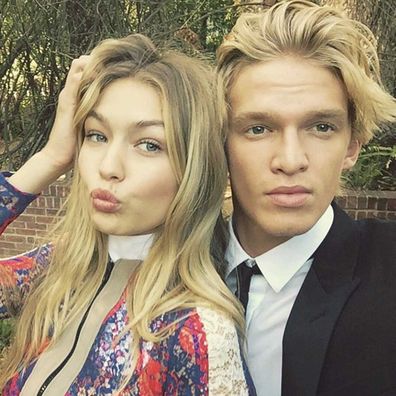 Miley Cyrus
Cody Simpson struck up a romance with Miley Cyrus in 2019, shortly after she ended her marriage to fellow Aussie, Liam Hemsworth.
Cody told Sydney Morning Herald in 2020: "Being with Miley is a wonderful thing in my life."
"She is creative and inspiring, fiercely independent, and encourages me to be my own person, too," he added. "We are both creative individuals who support one another with our work."
The pair eventually called the romance off in August 2020. In a later appearance on The Kyle & Jackie O Show, Simpson revealed that while they had an "amazing year together", they ended things because they were "going in different directions".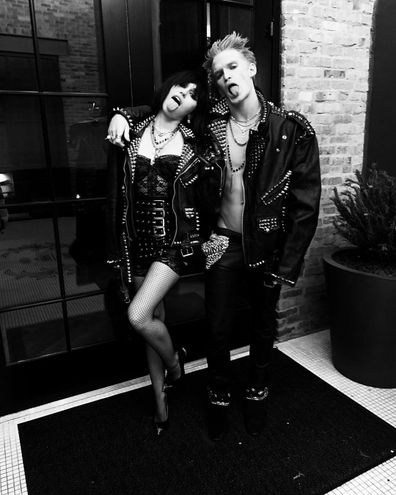 Marloes Stevens
Following his relationship with Cyrus, Simpson moved on with Belgian-American model, Marloes Stevens.
The couple were first spotted stepping out together in LA in November 2020. One month later, the pair became Instagram official after Simpson's mother, Angie, shared a sweet snap of them together on her account during the Christmas period.
Fans gathered that the pair had called it quits in January this year when they deleted their couple photos off their respective Instagram accounts.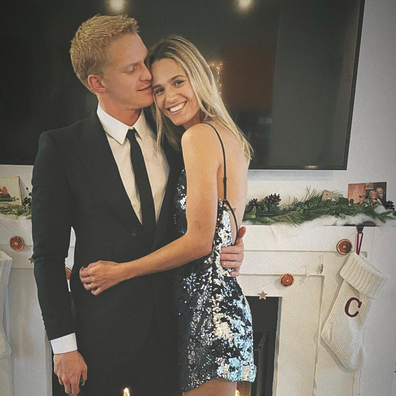 READ MORE: Courtney Love weighs in on Johnny Depp and Amber Heard trial
Emma McKeon
In recent months, Simpson has struck up a romance with fellow swimmer and Olympic gold medalist, Emma McKeon.
While Simpson has yet to officially confirm the romance, the athletic couple have been photographed together on numerous occasions looking loved up.
Most recently, Simpson was filmed next to McKeon as he received a text message telling him he had qualified for the Birmingham Commonwealth Games. The pair shared a sweet embrace as he digested the news.
For a daily dose of 9Honey, subscribe to our newsletter here.
File source