Entertainment
Broadway star asks fans to raise $80k to recover pregnant sister and nephew's bodies
Broadway and Smash star Megan Hilty wants to raise $US50,000 (approx. $80,000) to recover the bodies of her pregnant sister and nephew who died in a seaplane crash on September 4.
The performer, 41, took to Instagram to make the announcement, revealing she had started a crowdfunding page to raise the money.
"By now many of you have heard about my family's tragic loss," she wrote in a lengthy post. "I'm reaching out now because we need your help."
READ MORE: Anna Faris reveals on-set incident with director
READ MORE: Matthew Perry describes his battle with addiction in his new memoir
"On September 4th, a Floatplane carrying four of our family members went down in Puget Sound off the coast of Whidbey Island and there were no survivors. On board was my sister, Lauren (who was 8 months pregnant with my nephew Luca), my brother-in-law, Ross, and my two-year-old nephew, Remy."
Hilty's late sister, Lauren, left behind her young daughter, who was not on the seaplane that day. The girl, who is Hilty's niece, has now lost her mother, father, brother and unborn brother.
"When the NTSB [National Transportation Safety Board] brought up the plane, several victims were recovered, and thankfully Ross was one of them – but my beloved sister and nephews were not."
Hilty explained that now the NTSB has concluded its project, it is up to her and her family to try and recover her sister and nephew's bodies.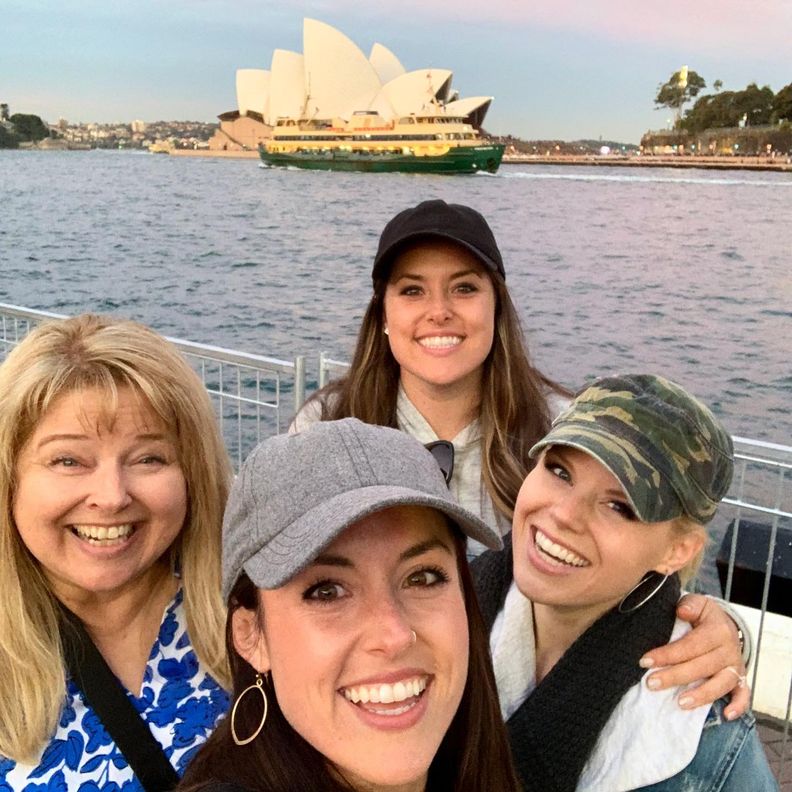 For a daily dose of 9Honey, subscribe to our newsletter here
"As you can imagine, a search and recovery mission of this magnitude comes at a tremendous cost," she added.
"If we can raise more than our goal, we will donate those funds to the incredible team who have dedicated their lives to helping families like ours search for their loved ones."
The page has already raised $US30,500 (approx. $48,300) at the time of writing, with Hilty's Smash co-star, Katharine McPhee, as well as actress Rachel Zegler and comedian Bridget Everett, among those who have donated.
READ MORE: 'Absurd' request at sex class left Cara Delevingne speechless