Entertainment
Andy Cohen Reveals Why RHOBH Cameras Weren't Rolling Amid Kathy's Meltdown, Denies Saying Viewers Are "Problematic"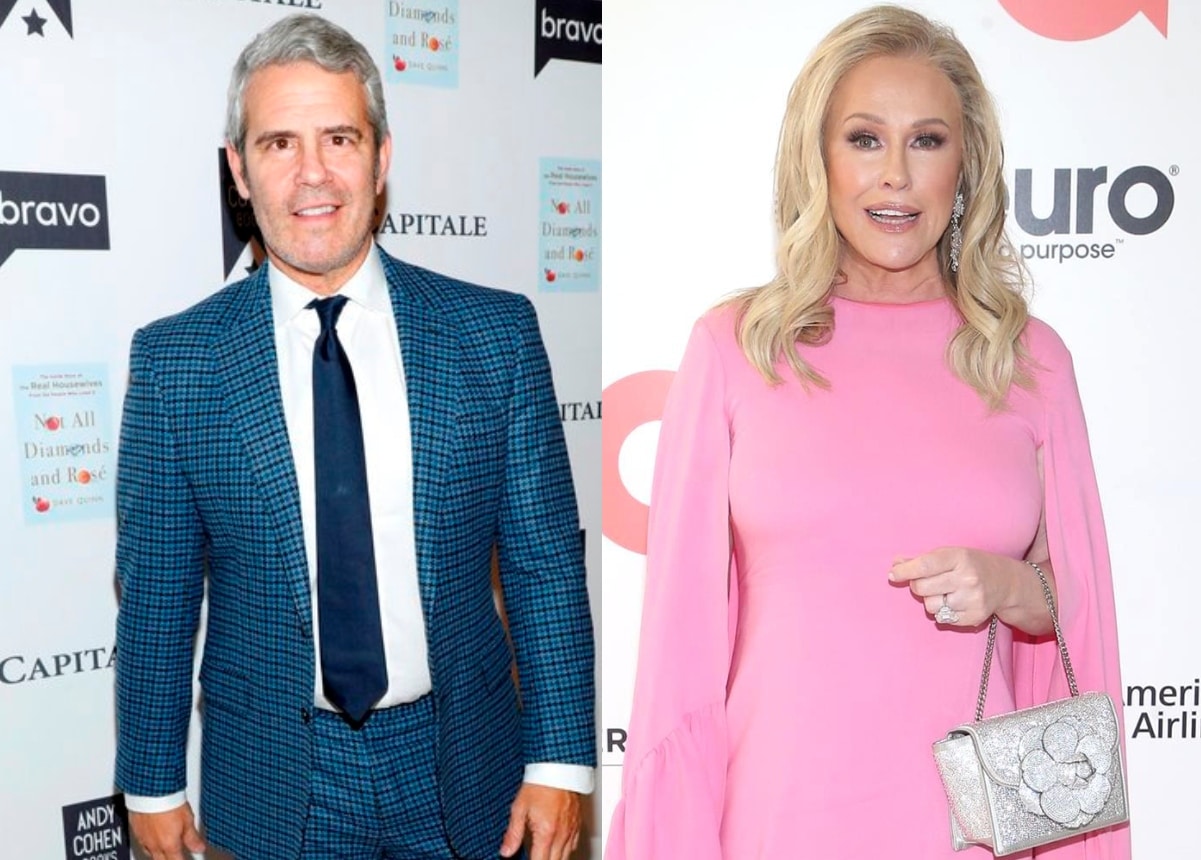 Andy Cohen explained why Real Housewives of Beverly Hills cameras weren't rolling amid Kathy Hilton's controversial meltdown in Aspen in a tweet shared on Thursday.
After Kathy reportedly threw a complete fit, during which she allegedly threatened to destroy sister Kyle Richards and her family and take down Bravo, Andy responded to a viewer who wanted to know why none of her supposed antics were seen on the show.
"[Andy Cohen] you got to ask production why they didn't get any of this Kathy Hilton drama on camera!" a fan wrote to Andy on Twitter on September 22.
"Cameras were down for the night. No cameras allowed in the club," he replied.
Andy also responded to a fan on Twitter who mentioned Jon Hamm's recent diss of Erika Jayne and his supposed feeling that it is the viewers, and not the cast of RHOBH, that are "problematic."
"Hey [Andy Cohen] heard you said it was the fans not the cast that are problematic. So what does that make of Jon Hamm?" the Twitter user wondered.
As RHOBH fans may have seen, the actor threw shade at Erika earlier this week, saying that she should absolutely turn in her $750,000 earrings (which she did months ago) and adding that her behavior on the show makes him want to "shake her."
"Never said that," Andy clarified.
While appearing on SiriusXM Radio's The Howard Stern Show on Monday, Jon was questioned about his thoughts on the ongoing legal drama of Erika.
"Should Erika Jayne give back the earrings?" host Howard asked.
"Yes! She should… The circular argument that she does… It's not responsible," Jon said. "You just want to shake her and go, 'Honey, they were never yours. Give them back.'"
Jon's shade came just days after actress Jennifer Lawrence labeled Erika "evil" while speaking of her love of the Real Housewives franchise during an interview with Variety.
"My biggest problem with this season [is] that it's just been boring, and I think that Erika is evil," Jennifer told the magazine. "I would go as far as to say um, she needs a publicist, like ASAP."
The Real Housewives of Beverly Hills season 12 airs Wednesdays at 8/7c on Bravo.