Entertainment
13 laundry baskets that are stylish and functional (including the super chic wicker and rattan baskets you keep seeing on Insta)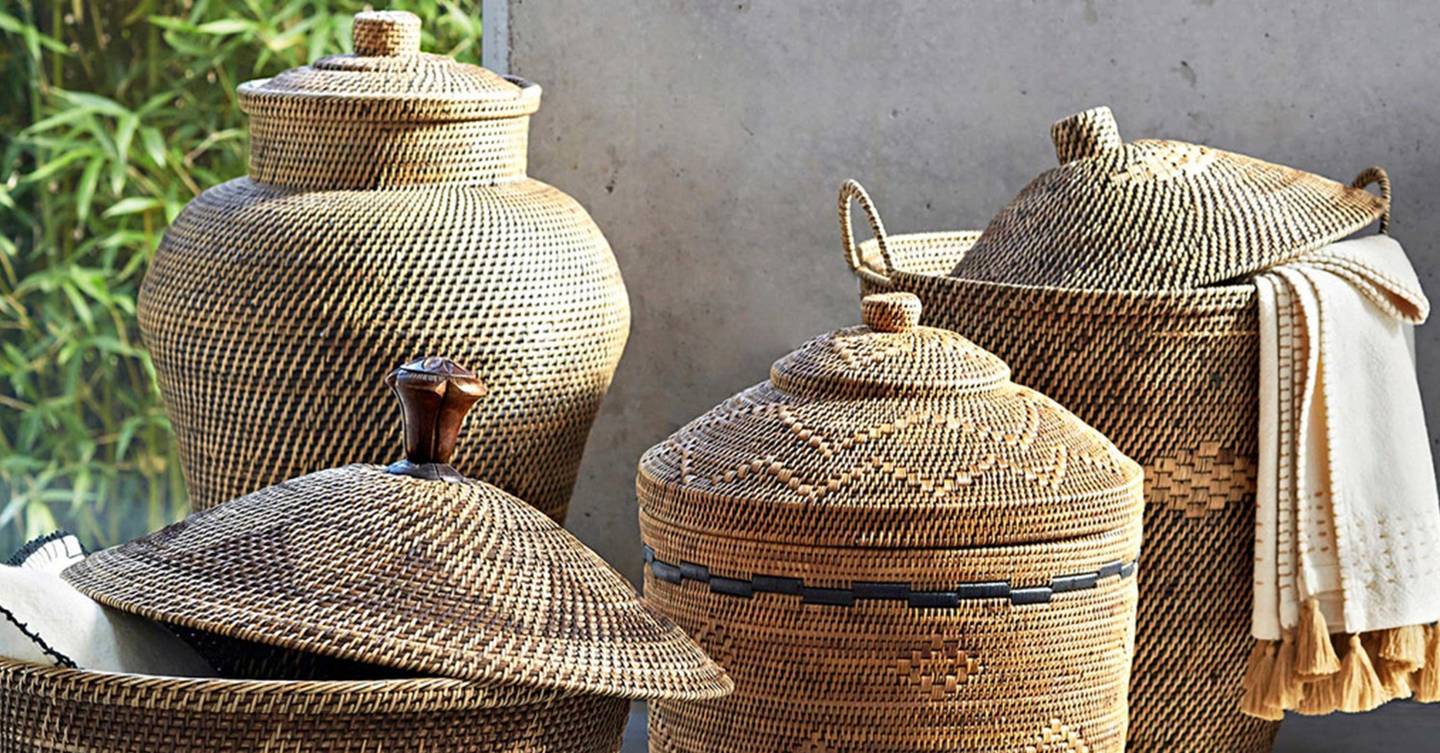 Nothing makes you feel as organised as being on top of the laundry pile. There's not much worse than realising you forgot to wash your all-time favourite summer dress for long-awaited bottomless brunch plans with friends after a year spent in lockdown, only to see it's sitting in your dirty washing pile. A never-ending chore that never seems to be completely finished, we can, hand on heart say, it's our least favourite job to tick off the to-do list.
One of the fastest ways to make your bedroom feel like a tip is with dirty washing piled high on a chair, the end of the bed, or just on the floor. Don't judge us ok? The solution to all of these problems is a chic, stylish laundry basket. While not the most exciting of homewares buys, the right one can make all the difference to add the perfect finishing touch to your space and keep all that growing laundry pile out of sight.
Luckily, some of our favourite interiors brands, from Made, John Lewis and Oliver Bonas, to name just a few, offer a wealth of choice to shop from. From rattan to wicker, structured to soft, we've hunted down the best money can buy, no matter how big or small your budget and space is. Whether you want a specific basket for dark and light clothes or something compact enough to fit in the corner of any room without taking up space, we've got you covered.
What is the best laundry basket?
Basically, it all depends on how much laundry you have. Rattan is a great choice for sturdiness and reliability while being super lightweight, so carrying it downstairs will be a breeze. Woven baskets are durable and strong, so will be able to fit huge loads of washing without the handles breaking on you. There are also many designs on wheels for easy transportation from room to room.
How do I choose a laundry basket?
When shopping for one, top of your list should be size. If you're limited on floor space, consider a softer, woven basket that can be folded down when you have guests over, or easily hung on a door handle. If you're doing laundry for the whole family, perhaps something bigger like a rattan bin, will suit you better, or one with specific sections for dark and light clothing, so you'll never end up with colours running, which we know, from experience, can really ruin your day. And if you're keen to keep your space looking tidy at all times, look for one with a lid.
We're obsessed with this 3 section laundry cart from Made, that's ideal if you're constantly mixing your darks, lights and delicates, while this maldonado rattan basket from Anthropologie is stunning, something we never thought we'd say about laundry. However, if you're all about being minimal and keeping your space clutter-free, we guarantee you'll love this lacquer laundry bin from The White Company.
Looking for more interiors inspo? Head this way for the best sofa beds to buy for future sleepovers, over here for the best mattress toppers that will transform your bed for less than £200 and here for the best bed frames for an amazing night's sleep.
Without further ado, here are GLAMOUR's 13 top picks for doing your laundry in style.
File source