Canada
Woman shot with police beanbag gun at B.C. hospital had been denied access to her newborn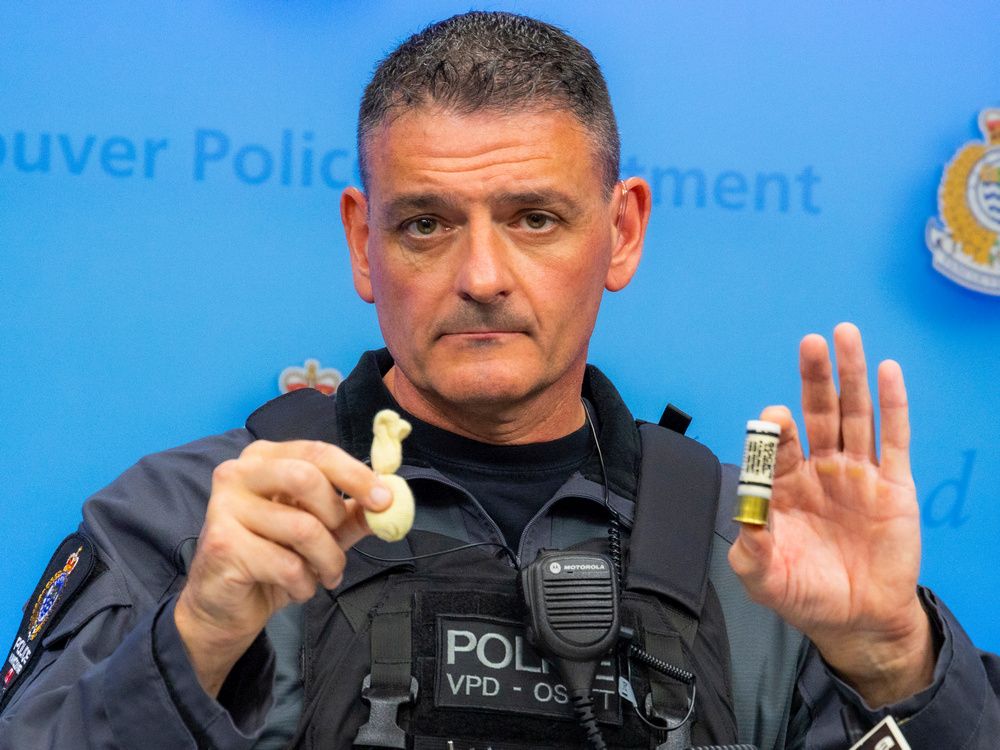 Advocate says that from the woman's perspective, the hospital was holding her child hostage
Article content
A woman who held an "edged weapon" and threatened staff and patients at a Vancouver maternity ward that treats mothers with substance-use disorders was a former patient, police said Friday.
Article content
The Vancouver Police Department lauded its officers for subduing the mother, who was described as "uncontrollable, violent and had been trying to break into a locked nursery where babies were located" in the so-called families-in-recovery unit of B.C. Women's Hospital.
Article content
Several hospital staffers, including a social worker, called 911 shortly after 10:30 a.m. on Thursday asking for police help.
Sgt. Steve Addison said they told police the woman had chased a doctor and lunged at a staff member.
"Callers reported to us she had a knife. When we arrived on scene she wasn't holding it. She had an (other) edged weapon," Addison said. "Really our only option, in this case, was to deploy the beanbag shotgun to take her into custody."
Article content
The incident followed conversations between hospital staff and the mother concerning the welfare of her child and her access to the child, Addison said. "As a result of those conversations, her behaviour escalated to the point where it was extremely volatile and threatening."
The VPD expects it will recommend criminal charges.
The executive director of the Vancouver-based Battered Women's Support Services said she had been told by an inside source that the person taken into custody was a new mother who was denied access to her newborn child.
"The initial narrative police posted to social media Thursday was not helpful," Angela Marie MacDougall said Friday.
"They painted a very different picture of the woman, who was clearly experiencing deep marginalization and tremendous stigma as a new mother and someone possibly grappling with substance use issues, not to mention being someone Black, Indigenous or a person of colour."
Article content
"From the mother's point of view, she too was dealing with a hostage situation — which is, her child that she can't access," MacDougall said.
Tweets the VPD posted Thursday morning reported "staff barricaded themselves in a room with babies as the woman walked around the ward with a weapon" and "the 911 call-taker could hear screaming in the background."
The VPD said it sent crisis negotiators to the hospital.
However, the immediate threat the woman posed to those around her — including herself — "forced" officers to fire a beanbag round at her, Addison said.
"She was armed and non-compliant. We talk about Uvalde, Texas, Sandy Hook, other school shootings and places where there's an active deadly threat; whether it be a person with a knife or a gun. We're not going to wait until somebody was killed or somebody was seriously hurt before we acted."
Article content
The woman was arrested for assault, possession of a weapon and breach of probation. No serious injuries were reported.
While Addison said the officer's use of force was a "success" and "the right decision" at Friday's news conference, he refused to go into detail about the woman's past interactions with police, saying "in this case, I don't think it's appropriate to start talking about any criminal history or police history."
Sgt. John Roberts with VPD's tactical training centre told reporters that a round from a beanbag shotgun is like "an officer hitting a subject as hard as they can with a baton, but the luxury of a beanbag shot is that you can do it from a distance."
Roberts said the risk of significant injury from the rounds is "fairly low" with the outcome generally being bruising.
Article content
When asked about conversations between the woman and hospital staff, the Provincial Health Services Authority said it would not comment, citing patient privacy protocols.
"We are offering support to those involved," spokesperson Jenny Peng said in an email Friday. "The health and safety of our patients, their families and our staff is the top priority."
The specialized unit stated in its 2020 care document its goal of keeping children with their mothers and helping women plan for parenting.
Before the ward opened in 2003, "infants were routinely removed from women who used substances," the PHSA document said. It said the unit has "found certain strategies" to keep women and their babies together.