Canada
Windsor area sees rapid growth in use of Arabic, South Asian languages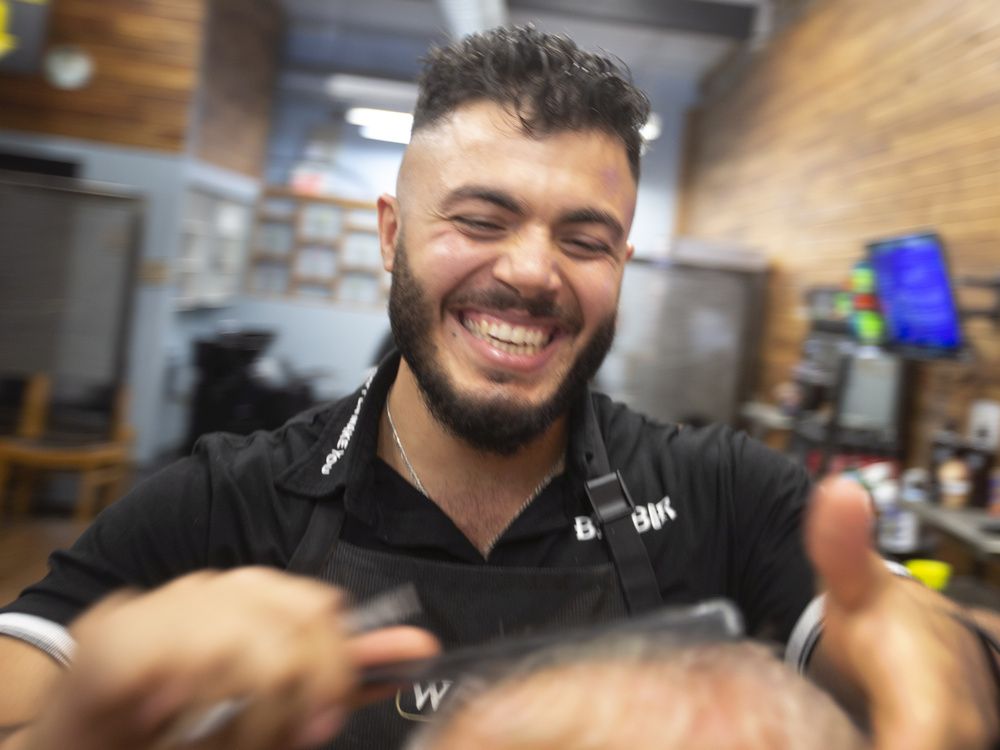 Article content
Windsor-Essex Regional Chamber of Commerce CEO Rakesh Naidu said the rapid growth locally of those speaking South Asian languages and Arabic as their first language is creating a diversity that's enriching the region, not only culturally but from a business and workforce perspective.
Article content
According to the 2021 census, there was a 73 per cent increase in the number of people who list a South Asian language, such as Punjabi or Hindi, as their first language in the Windsor area and a 23 per cent increase in those listing Arabic as their mother tongue.
The South Asian languages community has grown from 8,145 in 2016 to 14,185 in 2021 while Arabic is the first language for 18,150 compared to 14,435 five years ago.
"It's not a surprise at all because we have seen the growth and increased diversity," Naidu said. "We've seen the increase in international students at both the university and college.
It's a welcoming community where you can build a better life
It's not just in Windsor, but we're seeing increasing numbers of people setting down roots in the county as well."
Naidu said the numbers reflect the region's multicultural growth, success in attracting international students and migration from other parts of Ontario that's changing more than just the languages one hears on local streets.
Article content
It's creating new consumers, larger markets and new business opportunities.
Catering to these new consumers creates business concentrations, such as along Wyandotte St. E., and an explosion of new restaurants.
"There were only three or four Indian restaurants for years and now there are 30-plus, along with many more Thai and Lebanese ones," Naidu said.
The Mane Street Station Barbershop owner Silver Saadeila, a native of Iraq who moved to Windsor in 2013, said word of mouth is the region's best advertising.
"It's a welcoming community where you can build a better life," said the 31-year-old Saadeila, who has been barbering since he was 13. "That's what people tell their friends and families back home.
"It's exciting to see the community growing with different cultures. I've felt very comfortable in Windsor.
Article content
"The community does a lot to help people who do come – especially if you want to open your own business."
Saadeila said many immigrants come with a very entrepreneurial mindset and are well-educated.
Despite their diversity of backgrounds, he said they also share a common motivation.
"They come to make a better life, not just for themselves, but for their children," said Saadeila, who followed family to Windsor in 2013 and opened his own shop in 2018.
"They want to work and they can do that here. A friend who came the same year as me has his own construction company now."
Laval Tool President Jonathan Azzopardi said regions and nations that tap into the international talent pool will be the winners in the global economy.
Article content
With labour shortages common, Laval has hired from abroad to fill in its 100-employee staff. About 20 per cent of the skilled trades at Laval were born outside of Canada while 80 per cent of the production staff falls into the category.
"We have to create the prosperity to keep them, so they can afford to live here," said Azzopardi, who has significant numbers of Spanish-speaking and Indian employees.
Azzopardi said there are definitely challenges, such as ensuring workplace instructions and rules are available in English and Spanish and understanding cultural nuances, but the benefits more than compensate for it.
He said the vast majority of his hires are well-educated and can either speak English or have some ability with the language.
Article content
"I think this is the key to our future," said Azzopardi, who credits local organizations' multiple trade missions overseas for drawing more people to the area. "Windsor is definitely on the radar in India in manufacturing.
"A business friend over there told me the other day, he saw ads on Indian television about the manufacturing opportunities in Windsor."
Naidu added having a diversity of employees on staff and international students in town has also led to networking opportunities and new orders.
He said the chamber is seeing the evidence in the membership growth of new immigrant-owned businesses.
"Fortunately, many of the graduates from the university and college are finding Windsor Essex is a good place to put down roots," Naidu said.
Article content
"That's helping make our population younger, bringing people with skills and education to help us address our workforce shortages at a time when we're really going to need that."
Naidu said the region must maximize and leverage the opportunities presented to grow the entrepreneurial pool.
He said many of the international students in Windsor are earning post-graduate degrees and want to start their own businesses, but are forced to work for others to achieve permanent residency status.
"That's why the chamber is championing the municipal nominee immigration program to allow municipalities to address their own needs," Naidu said. "It's time for a pilot program in Windsor where qualified and funded entrepreneurs can also qualify for permanent residency.
"It's a way to help middle-sized cities keep talent that tends to otherwise go to big metro areas."