Canada
WARMINGTON: Canada's cops face deadly risks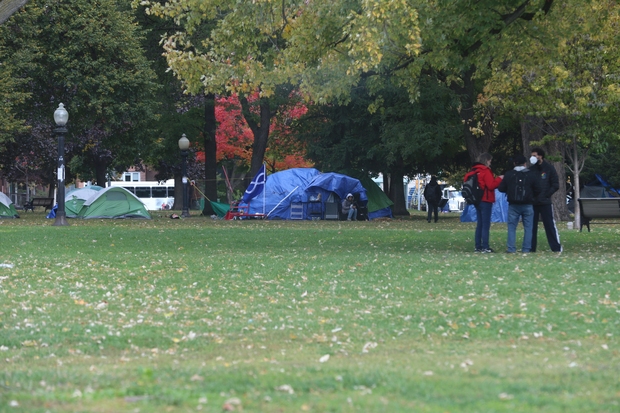 Article content
Just who is inside those 35 illegal tents in Allan Gardens?
Article content
How about in the four tents, 10 metres from the children's playground?
Article content
Harmless people or those you wouldn't want near kids playing on the slide?
The police, bylaw enforcement or social workers often don't know who they will find inside these tents but are still required to check campers despite the risk.
While our political leaders are distracted, the harsh truth is police officers are sitting ducks.
Whether it be trying to help someone with mental health issues in a seven-figure home, someone homeless in a park or even just going to get a coffee, it's open season on our police.
That RCMP Const. Const. Shaelyn Yang, of the Burnaby B.C. detachment's homeless outreach unit, was stabbed to death at just 31 is not the reason for Toronto to react to encampment risks here. Even before tenter Jongwong Ham was charged with first-degree murder in this despicable slaying, on Oct. 4 out west, Tesfaye Kassa, 46, was stabbed to death in Allan Gardens while hanging out with friends. Homeless man Sabir Haredo was charged with first-degree murder.
Article content
Thursday in Barrie will be the funerals for South Simcoe Police Consts. Devon Northrup, 33, and Morgan Russell, 54, who were shot to death in Innisfil trying to de-escalate an incident between a grandmother and her grandson.
Theirs will be funerals three and four, following the one for Toronto Police's Const. Andrew Hong, who was shot in a sneak attack, and the one for York Regional Police Const. Travis Gillespie, who was killed by an alleged drunk driver.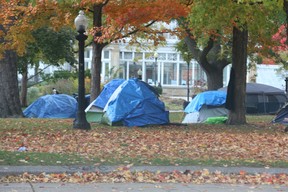 When they bury Mountie Yang, pathetically it will be Canada's fifth police funeral in just a few weeks. Politicians show up and talk about how murdering cops should not be tolerated and yet all they do is tolerate it.
"Enough is enough," said Toronto Police Association President Jon Reid.
Article content
He's right but also knows he said that a month ago when Hong was ambushed inside a Tim Hortons by a shooter targeting him because he was a cop and nothing got better. In fact, three more cops were slain in Canada since he said it.
He, Insp. Stave Watts, Toronto Police Chief James Ramer and incoming Chief Myron Demkiw all know a centimetre here or there and in addition to the five dead officers there could have been five more.
One officer was struck by a car last week during an arrest and another just got out of the way. On Wednesday night, three officers were allegedly shot at by a suspect in Scarborough before he was arrested and charged with three counts of attempted murder.
Career criminal Thomas James McMahon is an example of what happens when politicians like Mayor John Tory, Premier Doug Ford or Prime Minister Justin Trudeau do next to nothing to keep the bad guys incarcerated while handcuffing law enforcement by taking away their best tools like street checks, TAVIS, tough bail and sentencing.
Article content
McMahon has court-ordered gun prohibitions and if you look at his convictions in court that led to federal prison time you will see a robbery with a firearm, numerous firearm, weapons offences and assault offences including assaulting police. Despite parole violations, he was out free to allegedly shoot at our police officers.
But even with five dead cops and five more than were almost taken, politicians are not even talking about it in this current municipal election campaign, let alone doing anything about it.
So which police officer is going to volunteer to check on the tents at Allan Gardens?
File source