Canada
Ward 4 candidate Rondot releases vision for Tecumseh Road revamp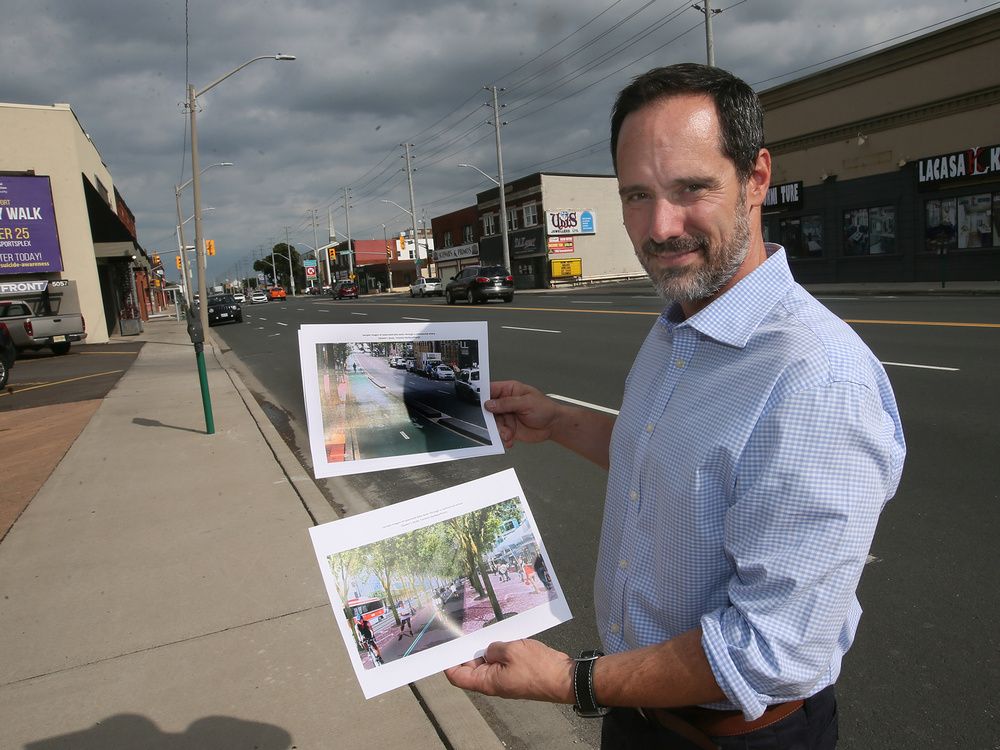 Article content
Ward 4 candidate Jake Rondot has unveiled his vision for an improved Tecumseh Road that he says would support business, active transit, and safe bike infrastructure.
Article content
The longtime Walkerville Business Improvement Association chair this week said the arterial road has a wide enough footprint to accommodate a separated bike lane along one side from the Town of Tecumseh to Huron Church Road, something he would push for if elected.
Article content
"Tecumseh Road is the perfect east-west roadway to reimagine what the future of our city can look
like," said Rondot, who called bike infrastructure and active transit "important priorities in building healthy and vibrant neighbourhoods."
In addition, Rondot said he would establish a new South Walkerville BIA as one of his first acts in office to help businesses along Tecumseh Road East in Ward 4.
"Supporting small business is another key priority in my platform, and a personal passion having chaired a BIA myself for so long," he said. "I have already begun consulting with these businesses to start the process so that we can hit the ground running if I am elected, with events, beautification, and promotion as early as this upcoming spring."
Article content
To help the city see the future potential of a more walkable and bike-friendly Teucmseh Road, Rondot proposes moving the Open Streets route next year to that east-west corridor, giving other residential neighbourhoods access to the event without needing to drive there. He said he believes the benefit of moving the route around the city each year would be significant, and in the case of Tecumseh Road, allow for a reimagining to better promote walking, shopping, dining and biking.
"I've volunteered to be the Hub Captain for Walkerville at Open Streets every year since the event started and see the incredible value it provides in discovering our streets and neighbourhoods without passing by in a car."
Rondot is hosting a park clean-up at Optimist Memorial Park for Ward 4 residents on Saturday from 10 a.m. to 2 p.m. Pizza will be available.
Also running in Ward 4 are John Abati, Edy Haddad, Gregory Heil, Matt Marchand, Mark McKenzie, Kristen Siapas, and Patrick Sutherland. Incumbent Coun. Chris Holt is running for mayor.