Canada
Vaughn Palmer: Has David Eby taken his NDP front-runner status for granted?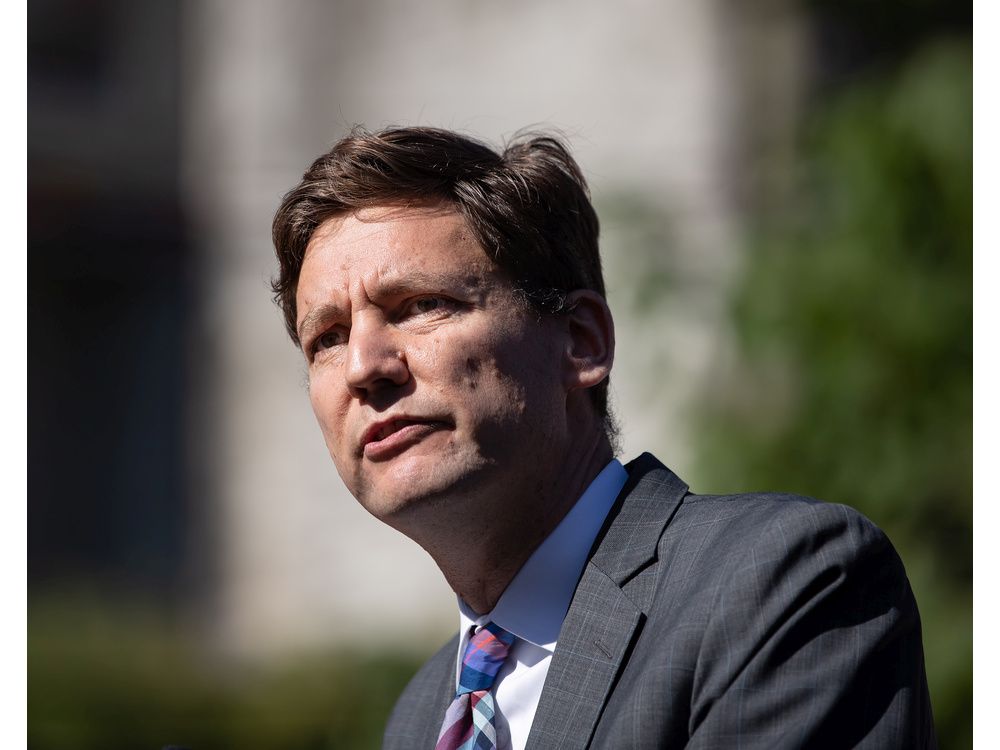 "I've spent the last several weeks travelling the province, listening to New Democrats across B.C. about their concerns and priorities." — David Eby
Article content
VICTORIA — NDP leadership candidate David Eby is finally going to lay out his "vision" for B.C., two full months after he launched his bid to succeed John Horgan as party leader and premier.
Article content
Eby announced his intentions in an email Friday to party members, amid a chorus of complaints from New Democrats that he had been sleepwalking through the campaign and taking the win for granted.
Article content
Headed "why I'm running," the statement emphasized the accomplishments of the NDP cabinet and caucus, most of whose members have endorsed his bid for the leadership.
"We got big money out of politics, launched North America's most ambitious climate plan, helped more people make ends meet by delivering more affordable child care and auto insurance, housed more than 3,000 people living outside, and eliminated MSP premiums," said Eby, who stepped down as attorney general and housing minister on July 19 to seek the leadership.
Article content
"But that's not good enough," he acknowledged, halfway echoing the main theme of his anti-establishment opponent, climate activist Anjali Appadurai.
"This is why I want to be your premier. I want to continue the work we started together. And I'm ready to fight for what matters to you — what matters to all of us as New Democrats."
Moving on, Eby addressed the question of his whereabouts in recent weeks as Appadurai generated most of the campaign coverage.
"I've spent the last several weeks travelling the province, listening to New Democrats across B.C. about their concerns and priorities," he explained.
If listen he did, I expect he would have heard more than a few questions of the "where have you been?" variety.
He says he's finally ready "to share my vision for how we can keep building our province and our party, together.
Article content
"Next week I will make my first policy announcement — on housing. We will roll out further policy proposals in the days and weeks ahead."
Presumably the housing policy of candidate Eby will echo the priorities of housing minister Eby.
He made increasing the supply of needed housing the No. 1 priority.
He also called for legislation that would allow the province to override local government on housing projects that match local needs and B.C. priorities.
In any event, the battle is joined on the policy front. But it is too late for Eby to make up lost opportunities to recruit new members.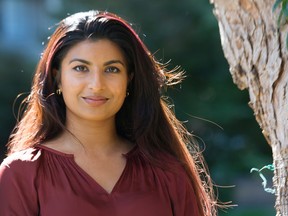 NDP insiders, some of them Eby supporters, admit that Appadurai signed up many more new members than did Eby's low-key campaign.
Appadurai claims her campaign added thousands of names to the party membership list before the Sept. 4 cutoff.
Article content
Dogwood B.C. and other environmental activists encouraged their members to pay $10 to join the NDP, so they could vote for Appadurai if they wished to.
Fair Vote Canada urged its members to join the NDP and vote for proportional representation, which Appadurai supports.
At the same time, she attacked the NDP government in language that sounded more like the kind of thing an opposing party would say during a general election.
"This government has failed on climate, affordability, and on stopping the wealth accumulation that's drawing money away from the working class and from the most vulnerable," said Appadurai in a recent interview published in the Jacobin, a left-leaning online publication in the U.S.
"It has failed on investing in the public services that are necessary to buffer us when inflation goes out of control, or when there are shocks in the economic system due to war or the pandemic. People don't have the basics that they need for a good life, and that's the job of the government.
Article content
"I'm coming in as an outsider candidate, and so the support that I have sought has not been party support. It's not been from within the caucus.
"Sometimes you need to jam the gears a little bit so that people are reminded that there is another way; it's not business as usual."
No wonder she has no declared support in the current cabinet and caucus.
No wonder, too, that some New Democrats have branded Appadurai's gear-jamming exercise as a hostile takeover.
The dilemma for the NDP is what to do about it.
The party has not yet approved her candidacy and the hunt is on for evidence of rule breaking that would provide a basis to disallow her candidacy.
There'll likely be an audit of all the new memberships and those could be tossed out for irregularities as well.
Article content
Or the party could block Appadurai on grounds that her unsparing attacks on the NDP government are incompatible with actually leading an NDP government.
Each of those options is risky. Rough or unfair treatment could drive her and her supporters to the Green party or to the courts.
Not a happy situation for a party that was preparing for a coronation this fall, not a showdown.
But you can't blame Appadurai and her supporters for taking advantage of the opportunity.
She wouldn't be half the threat she's perceived to be if Eby hadn't let front-runner status go to his head and taken the win for granted.
File source