Canada
Vaughn Palmer: Eby becoming premier? Don't take it for granted just yet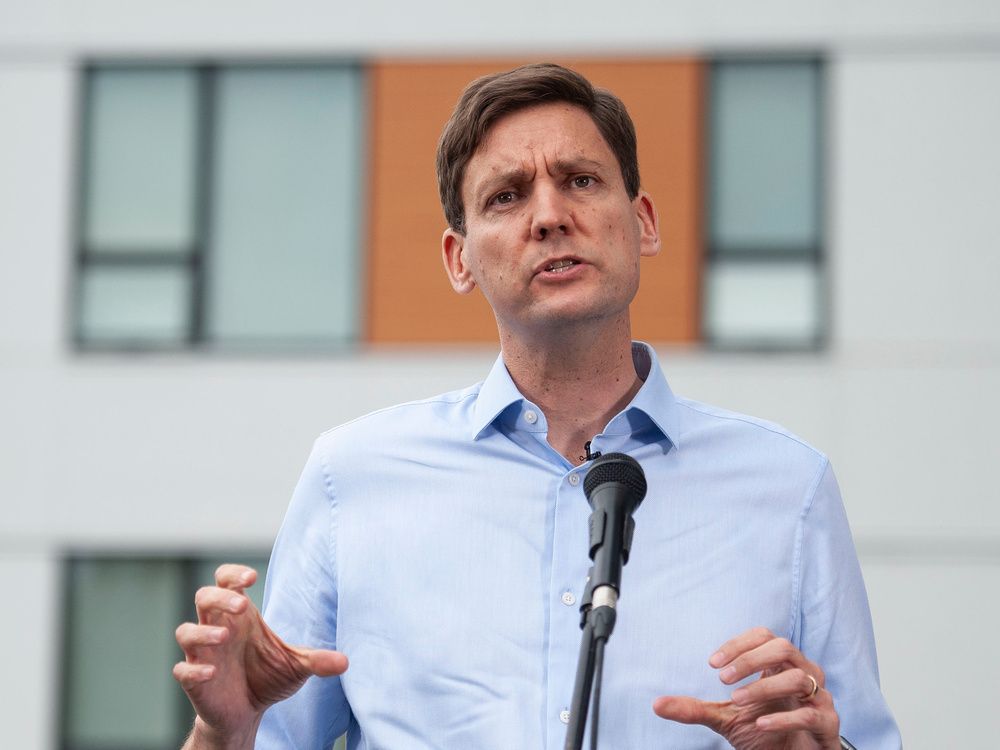 Opinion: There should be no overlooking the thousands of people who have joined the NDP to support Anjali Appadurai's candidacy.
Article content
VICTORIA — When NDP leadership hopeful David Eby rolled out his housing plan this week, rival candidate Anjali Appadurai fired back with a shot at Eby's record as housing minister.
Article content
The plan contained "some welcome changes to begin addressing the crisis that's grown while he has been housing minister," said Appadurai.
Article content
The B.C. Liberals made a similar point. But one expects to hear that from Opposition politicians.
Quite different to hear one of Eby's fellow New Democrats say that the housing crisis got worse after his appointment two years ago. The dig was another reminder of the bitterness of Appadurai's challenge to both the NDP establishment and Eby.
She filed her official nomination package for the leadership race Thursday.
"Like so many New Democrats I was eager to elect this NDP government in 2017," she began. "But it has been five years and life is getting harder for everyone but the privileged few."
Article content
She claimed to have "an incredible amount of respect for David Eby."
Yet there should be no overlooking the thousands of people who have joined the NDP to support her candidacy.
"People across B.C. are ready for our government to signal emergency-level action on a number of issues, from health care to climate action, and Dave has instead promised 'no radical changes.' "
Eby, after an initial grumble (for which he apologized), professes to welcome the Appadurai challenge.
"I think we should have a leadership race," he told Mike Smyth on CKNW on Thursday. "There's a benefit to taking stock of where we're at, looking at new ideas. I feel good about where my campaign is at, and I look forward to the debate."
So he doesn't agree with backroom calls for the party to disqualify her from running?
Article content
"Well, that would make it hard to have the race," Eby replied, not quite squelching the speculation.
Arguably, Appadurai has already had a significant influence on Eby's leadership bid. His housing policy was surely a response to those party members asking "Where's David?" in response to the Appadurai campaign.
As the first plank in the Eby platform, the policy was more like a complete deck, if that isn't too painful an image for survivors of the 1990s' NDP government. The itemized list included a tax on flipping, changes in strata properties, protection for renters, and the promise of provincial land and financial assistance to build housing for the middle class.
Not a radical departure from the kind of things Eby was saying before he stepped down as housing minister (and attorney-general) on July 19 to seek the leadership.
Article content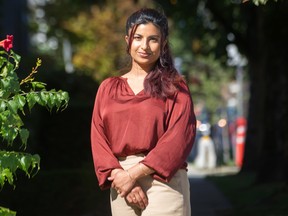 But dramatic nevertheless, particularly in the threat to use provincial government powers to expedite approval for needed housing in B.C. municipalities.
"With the (population) growth that we're seeing, we can't have cities that are opting out of housing," said Eby. "We can't have families that are forced or priced-out of communities because the city is not approving that housing."
Under a Eby-led provincial government, municipalities would be expected to meet the targets in provincially mandated plans for housing needs. Municipalities that exceed those targets "will be rewarded with additional support" for transit, schools, recreational facilities and other community amenities.
Those failing to hit targets "will be supported through provincial intervention to meet growth demands." Those failing municipalities would be supported whether they like it or not, presumably.
Article content
Eby's plan calls for "one-stop" housing approvals, simplified and expedited with built-in legislated timetables. That Eby released the plan two weeks before civic election day says a lot about the pressure on him to raise his profile.
The backlash from some municipalities wasn't long in coming.
The umbrella organization for local government, the Union of B.C. Municipalities, endorsed Eby's intentions, if not every detail of the plan.
The B.C. Liberals raised a knee-jerk objection to the encroachment on local government autonomy.
But their own leader, Kevin Falcon, ventured down much the same road during his bid for the party leadership. Falcon vowed to bring in legislation "to ensure we get real supply into the market in a timely way" to address the housing crisis.
Article content
"It actually requires bold and ambitious and aggressive moves … and holding local government accountable through legislation is one part of it."
Thus, both major parties would appear to agree in principle that the province needs a legislative override.
One of the more thoughtful responses to Eby's housing plan came from Port Coquitlam Mayor Brad West. West warned, during an interview on the Jas Johal show on CKNW, that Eby's good intentions could be hobbled by a shortage of local infrastructure, changing market conditions and the unmentioned but very real problem of provincial red tape.
Other concerns include the shortage of skilled workers, rising interest rates and the general lack of detail in a plan that, for all its ambition, was singularly lacking in costing, timetables or the specifics of any legislative proposals.
All that detail awaits Eby becoming premier.
But that's not something to be taken for granted, just yet — as he and his supporters have discovered in recent weeks to their considerable discomfort.
File source