Canada
Vancouver's Olympic cauldron smashed by vandals for 'bragging rights': Police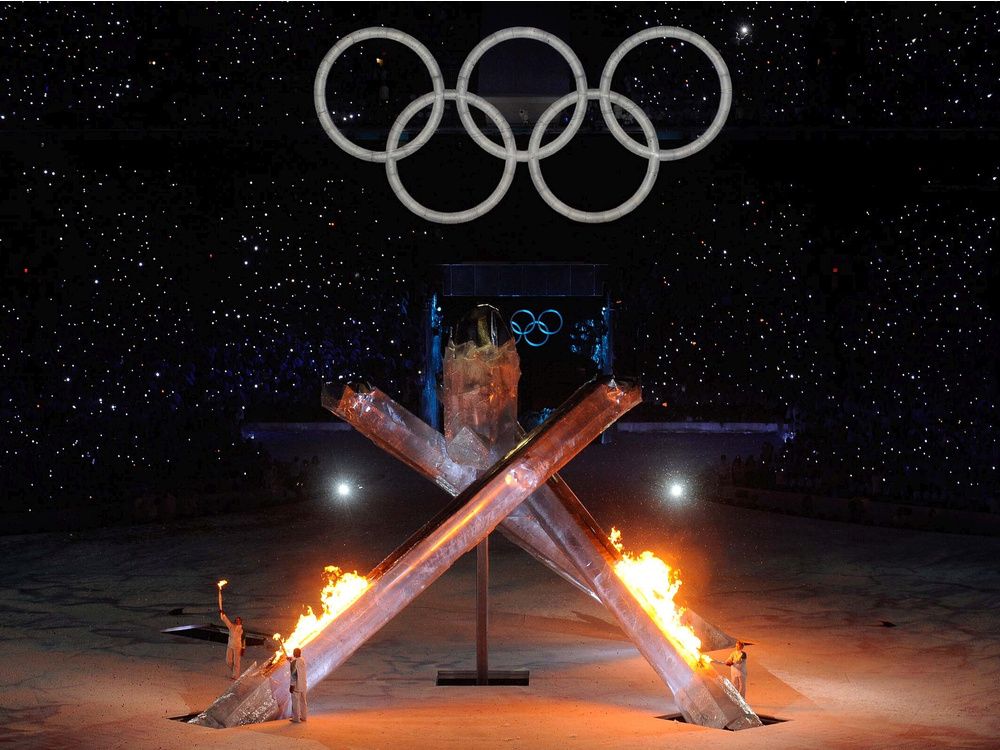 Article content
Vancouver police are investigating after the Olympic cauldron at Jack Poole Plaza was targeted by vandals on the weekend, likely for "bragging rights."
Article content
Police say the damage to the downtown Vancouver landmark was "planned and deliberate."
Article content
Security videos shows two suspects approach the base of the cauldron just after 3:30 a.m. on Oct. 1. They left then returned half an hour later. One person came at the cauldron with a tool, while the other appeared to pull out a camera to record the destruction.
"The video of the two suspects destroying a piece of Vancouver Olympic history is maddening," said VPD spokesman Const. Jason Doucette on Tuesday. 
Investigators believe the pair will likely use the video "for some sort of bragging rights," he added, urging the suspects' friends or whoever sees the video to call police.
Photos from the scene show the distinctive frosted glass on one of the cauldron's arms was smashed, revealing a beam and LED lights underneath.
Article content
Early estimates puts the damage in the $10,000 range.
Hannah Niki project manager at Studio G3 Glass, said it was saddening to hear about the senseless vandalism that destroyed a project near and dear to her father's heart.
Her father Naser Niki, an immigrant from Iran, was honoured to have been asked to help build the cauldron for the Olympic Games for the city he had made his new home.
"He's done many projects, but this means a lot to him," she said.
"It's never easy to see any of our projects damaged for any reason, especially something so symbolic and meaningful."
Nasr said her staff has already started the work to repair the cauldron. She estimates it'll take about three weeks.
"Every piece on that cauldron is not like the other," she said. "The texture was made exclusively and we don't re-use it."
The Olympic cauldron was first unveiled for the 2010 Winter Games' opening ceremony at B.C. Place, with former athletes Wayne Gretzky, Steve Nash, Rick Hansen, Catriona Le May Doan and Nancy Green the last torchbearers to carry the Olympic flame into the stadium.
The cauldron was moved to its current location at Jack Poole Plaza outside the Vancouver Convention Centre after the games. It is re-lit for special occasions, including most recently in February to honour Canadian athletes participating in the Beijing Olympic Games.
The investigation is ongoing, said Vancouver Police.
File source