Canada
Vancouver mayor-elect Ken Sim had citywide support, poll results show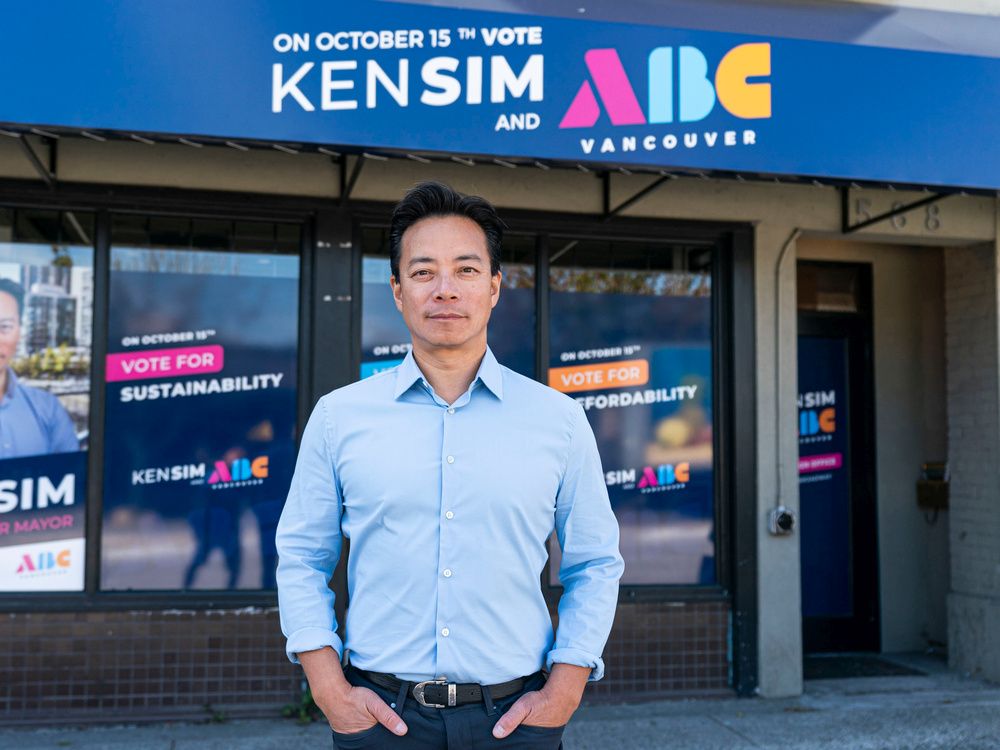 Stewart Prest, a political scientist at Quest University, said the poll results show the broad support that Sim received from voters.
Article content
Individual polling station results in Vancouver show mayor-elect Ken Sim won almost everywhere, including the west side, downtown, the West End and almost all of south and central Vancouver.
Article content
Outgoing mayor Kennedy Stewart garnered more votes only at polling stations in East Vancouver and along the Broadway corridor, according to polling data released by the City of Vancouver and compiled by Postmedia.
Article content
The results, however, must be interpreted cautiously as voters can cast a ballot anywhere, which means they might not necessarily cast a vote where they live, say experts.
It is also hard to draw conclusions on voter preference from socio-economic profiles by overlaying demographic information because of the low voter turnout, observed Andy Yan, an urban planner who is director of the City Program at Simon Fraser University.
Just 36 per cent of eligible voters cast a ballot.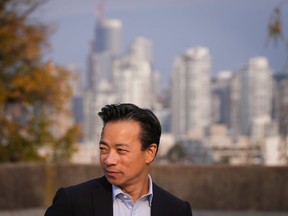 While it appears that Sim gathered more votes in neighbourhoods that have a higher proportion of homeowners than renters, he also gathered more votes than Stewart at polling stations in areas with higher proportions of renters, including in the downtown.
Article content
The problem with interpreting that information, or drawing conclusions, is that you simply don't know who came out to vote, homeowners or renters, said Yan.
Sim polled well in the most ethnically diverse areas of the city, which increase as you move east and south, but he also garnered many votes in less ethnically diverse areas of the city.
Yan said, for him, the big takeaway from the 2022 municipal election in Vancouver was that there was no real divide among voters.
"The story that I take out of this is that you had a civic political party and leader who was able to speak for the city of its time and reflect to a degree … what people are feeling and what people feel that needs to be done," said Yan.
"In 48 months, that person will have a job review," he added.
Article content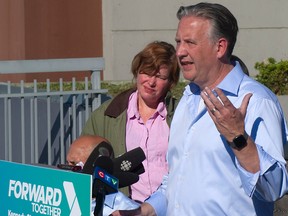 Forward Together with Stewart's campaign team tried to paint Sim as a westside boy backed by Chip Wilson and establishment money. As it turned out, both parties were backed by establishment money, but Sim did surprisingly well in some east side ballot boxes.
For example, Sim took half of all the votes cast at Hastings Community Centre, close to half at RayCam Community Centre and more than half at the Renfrew Park Community Centre.
Stewart Prest, a political scientist at Quest University, said the poll results show the broad support that Sim received from voters.
"He's not based on a single demographic. He's doing well, downtown. He's doing well in Dunbar. He's doing well in the east end. He's doing well in the southeast corner," said Prest. "So his message resonated."
Article content
Sim made community safety a key issue in his new party's ABC platform, promising 100 police officers and 100 mental health nurses.
Sim has said there will not be huge turnover of city staff — and the party has supported the Broadway corridor housing development plan and the city's overarching housing plan, both of which support densification.
Sim, who narrowly lost to Stewart in the 2018 election, won an overwhelming victory this time, winning 51 per cent of the vote to Stewart's 29.5 per cent, and gathering more than 36,000 votes than the outgoing mayor.
Colleen Hardwick, who ran for mayor under the TEAM banner, and promised to repeal the Broadway plan, won 10 per cent of the vote, having her best showing in pricier areas of the city, including in Dunbar, Kitsilano and Point Grey.
Article content
Prest said he thought it was interesting that Stewart polled stronger than Sim in areas where density is proposed, such as the Broadway corridor, which seems to be an endorsement of densification.
The A Better City (ABC) party elected all their seven candidates to council to give them a strong majority, as well as electing all their candidates to the park board and school board, where they also have majorities.
With files from David Carrigg.
---
More news, fewer ads: Our in-depth journalism is possible thanks to the support of our subscribers. For just $3.50 per week, you can get unlimited, ad-lite access to The Vancouver Sun, The Province, National Post and 13 other Canadian news sites. Support us by subscribing today: The Vancouver Sun | The Province.