Canada
Vancouver Fall Home Show: Cooking up comfort with Bruno Feldeisen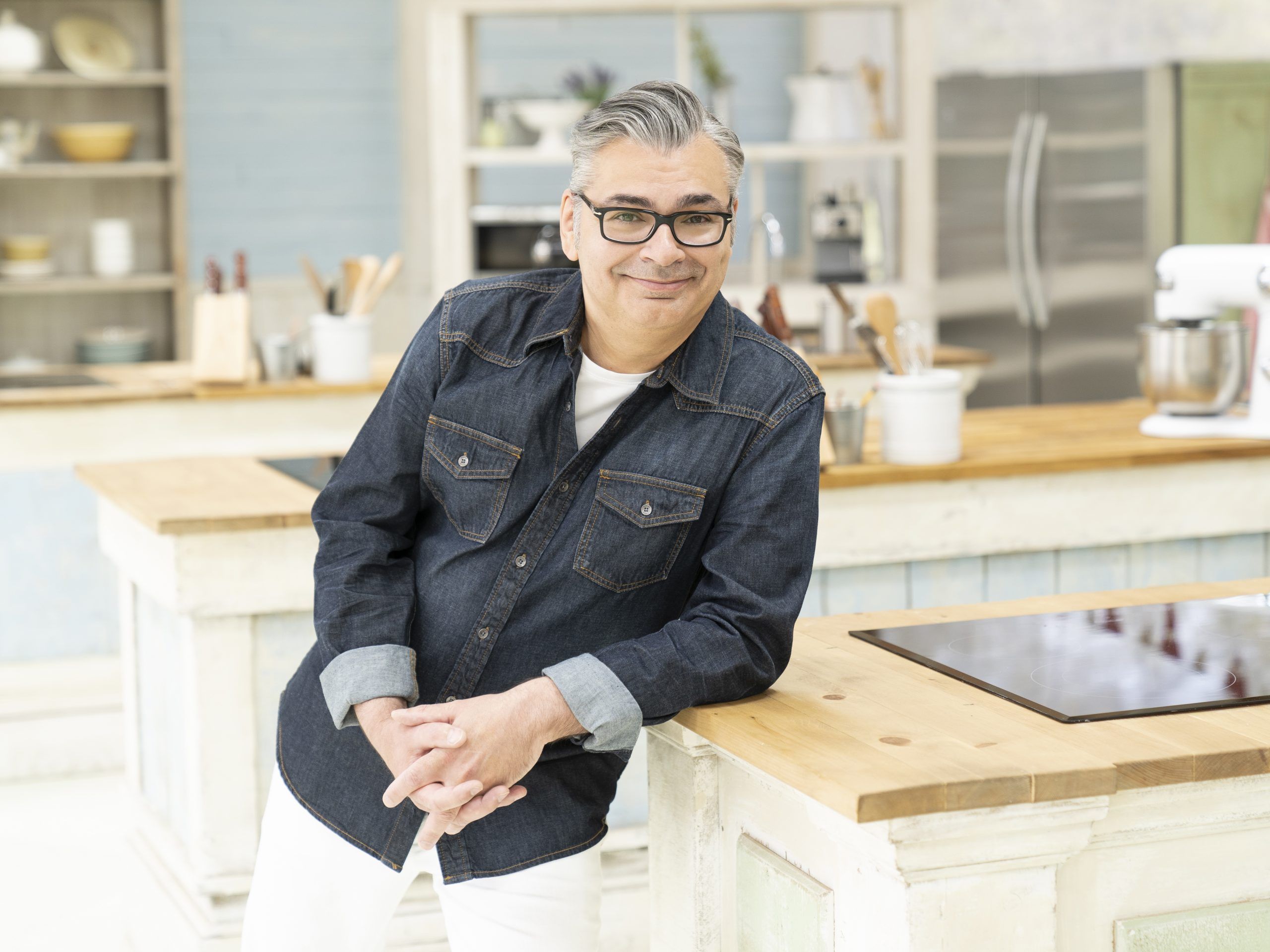 The celebrity pastry chef and judge on The Great Canadian Baking Show will showcase his versions of sweet comfort food
Reviews and recommendations are unbiased and products are independently selected. Postmedia may earn an affiliate commission from purchases made through links on this page.
Article content
Just as we don warmer clothing for cooler autumn days, so do we change up our menus to reflect seasonal ingredients on offer and dishes that comfort and warm us. Comfort food can be either sweet or savoury, but when Bruno Feldeisen, celebrity pastry chef and judge on The Great Canadian Baking Show, appears at the Vancouver Fall Home Show, he'll be showcasing his versions of sweet comfort food.
Article content
Though the two recipes he'll be presenting aren't yet finalized, Feldeisen is adamant that neither will involve pumpkin pie. Rather, his creations will bring a unique spin to traditional desserts that evoke memories of home and comfort and, most importantly, will be flavourful.
Article content
"We're going to play with apple spices, but we're going to play with mushrooms too," Feldeisen says. "You can caramelize and make a mushroom quite sweet."
Mushrooms as a dessert ingredient aren't as quite as unusual as one would imagine, he says. He references a candied mushroom cheesecake made by the renowned, late French chef Jean-Louis Palladin at his Washington, DC restaurant, declaring "it was quite delicious."
Mushrooms, he says, are sweet by nature.
Article content
"They're very spongy and caramelize quite well," Feldeisen explains. "I still haven't decided which mushroom I'm going to use, but I'm still going to play with basic mushrooms that we can find. Then we will slowly caramelize them with butter, sugar, a little honey and probably some herbs to bring a little herbaceous flavour."
He envisions using them to make a topping that will complement an apple dessert, likely a crisp or a crumble. The idea, he says, is to be playful and try different spices like perhaps chili and use local fresh ingredients.
Both recipes are meant to be easy to make and done in 45 minutes, with the added bonus that they can be made in advance and reheated, making them a good dessert option for big dinners or celebrations.
Article content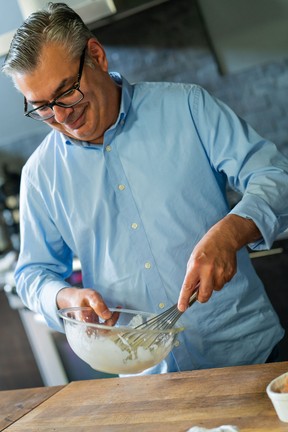 "The key is to put that unique touch that people don't expect, and hopefully, you'll create good memories," he says.
Four lucky audience members will get an opportunity to sample the desserts. So, with that kind of immediate feedback, it's certain that Feldeisen will ensure the desserts will be crowd-pleasers.
Though cooking on stage can be tricky, Feldeisen genuinely appreciates meeting members of the public who know him from the baking show. Having done home show cooking demonstrations for about four years, he says there are the regulars that come back whom he recognizes in the crowd.
"It's always a challenge being on a stage and not in your own kitchen and having a limited amount of time, but I really enjoy meeting people, talking to people and really answering questions," he says. "People come with a lot of questions, and I try to give them answers. Questions of the cooking world. It's not always sticking to pastry."
Article content
With the public getting the chance to sample his recipes and pass judgment, it's not a little unlike what Feldeisen does each week on The Great Canadian Baking Show. This summer, the program was rated No. 3 on Nexflix's Top 10 shows in Canada and beginning on Sunday, Oct. 2, its sixth and newest season airs on CBC.
Though each season has brought great experiences with the home cook participants, this one seems to stand out for Feldeisen. Without giving anything away, because confidentiality is crucial for a competition show, he says there is one word he has for this season's group of bakers: humbling.
"The only thing I can say is I was humbled by the quality of the bakes," he states. "People, who are not professional (bakers), blew it out of the park. Incredible. As a professional, I couldn't believe what they did."
And as for the show itself, he quips, "Still loving it."
Bruno Feldeisen appears on The Sleep Country Mainstage Friday, Oct. 21 at 2 p.m. and Saturday, Oct. 22 at 11 a.m.
File source