Canada
Two men arrested following bear-spray attack in downtown Vancouver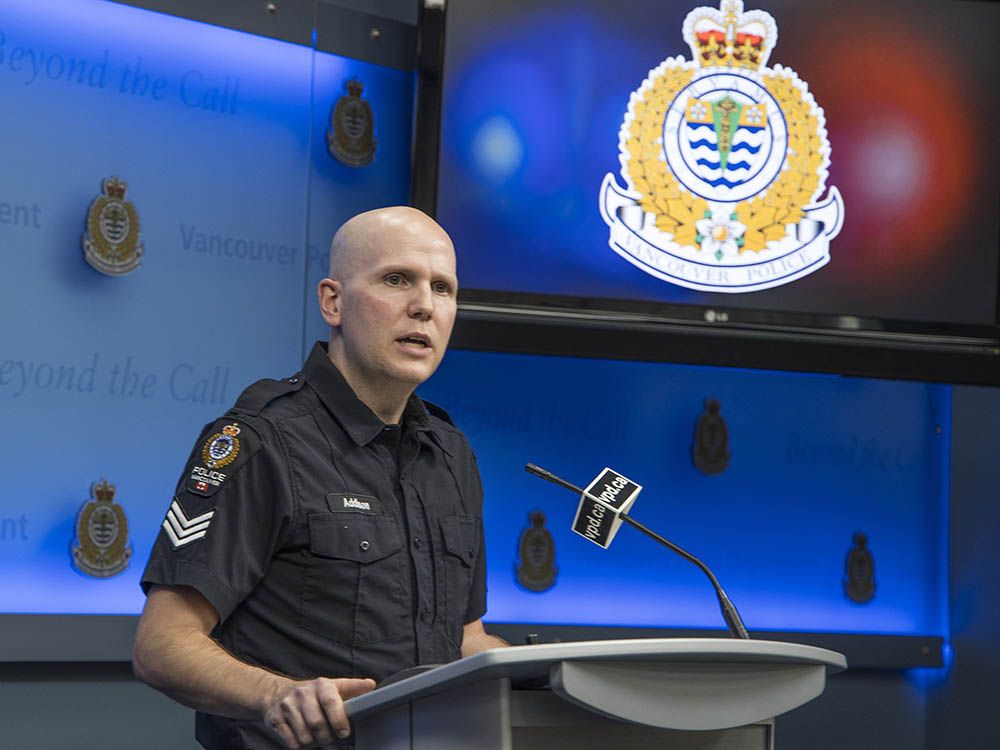 Article content
Two men in their 30s have been arrested after a three-hour standoff with police officers inside a downtown Vancouver grocery store. 
Vancouver Police said the incident started at 8 a.m. Friday when two people were bear-sprayed near Burrard and Smithe Streets. 
Article content
The assault was unprovoked, and the victims did not know the suspects, said Sgt. Steve Addison. 
The suspects then went into a nearby grocery store and barricaded themselves inside a washroom. 
A VPD crisis negotiator was brought in, and the store was closed to the public. 
Just before 11 a.m., the suspects surrendered to police without incident and are in custody. 
The investigation into the bear spray attack continues. 
File source