Canada
Third shift at Ford's Annex Engine Plant to add about 235 production jobs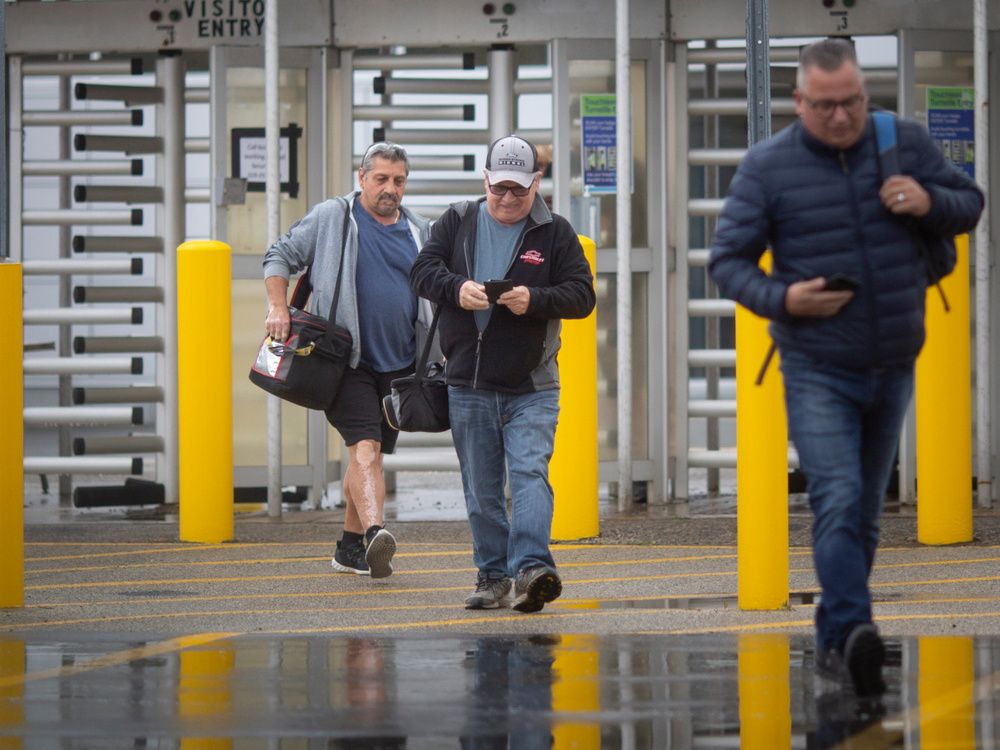 Article content
The third shift at Ford Motor Company's Windsor Annex Engine Plant is expected to create about 235 new production jobs, a handful more skilled trades positions and require a few dozen more staff to handle extra janitorial and dock/shipping duties.
Article content
The shift is scheduled to begin in late January or early February and will produce Ford's new 6.8-litre V8 and the existing 7.3-litre V8 engines.
Article content
"We have about 50 people on site that were kept on from being hired to help cover illnesses during COVID," said Unifor Local 200 vice-president Tim Little.
"Another 20 that have been hired went through orientation training last week for critical jobs. We're talking with the company about when training for the next group will take place."
It's unheard of to see seven days a week of production in an engine plant
With 835 full-time workers currently at the Annex, the new hires will push the plant past the 1,000-employee mark.
Ford has been sending out job offers to applicants and it's estimated it'll require about 160 more new workers on top of the 70 already hired to fill the new production openings.
Article content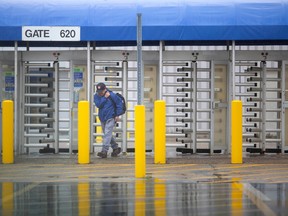 Little said the Annex plant already has a third shift for skilled trades, but will need to hire a few more tradespeople. Ford hasn't confirmed the exact number required.
The plant uses Penske Corporation's logistics division to deliver product to the marketplace and Leadec for janitorial services. Both those groups of employees are members of Unifor Local 200 and are expected to see their numbers grow by several dozen.
Those numbers aren't expected to exceed 100 new hires.
Little said the application process confirmed auto jobs remain highly coveted in the community.
"There may be a labour shortage for a lot of sectors, but Ford got thousands of applications for these couple hundred jobs," Little said. "They had to cut off accepting applications."
Article content
Little added the good news for Windsor isn't just the hundreds of new jobs being created, but the volume of work that's required.
The Detroit-based automaker has told Unifor it will run the Annex plant on three shifts, six days per week, but hopes to make it at seven-day, three-shift operation by adding Sundays if it feels the supply chain can support it.
"We visited the orientation class and told them they better be prepared to work based on what's coming when Ford gets this thing running fully," Little said.
"It's unheard of to see seven days a week of production in an engine plant."
Ford is using the 6.8-litre and 7.3-litre V8 pushrod engines in its Super Duty truck series produced at its Kentucky Truck Plant. Ford recently announced an investment of $700 million that will create another 500 jobs and increase production volume at the sprawling 9,000-employee facility.
Article content
"We're the only source for gas engines for the Kentucky plant, which is their most profitable plant," Little said.
"Ford wants these engines and they've got lots of people working to make sure the supply chain is clean to ensure we can produce them fast enough for Kentucky."
Despite the Annex being scheduled to be down the next two Fridays due to parts issues, Little said the company has assured Unifor they expect those issues to be resolved.
There's also some deadline pressure on the company to make the transition smoothly and ramp up production quickly in Windsor.
The 6.8-litre engine will replace the 6.2-litre engine currently being produced in Romeo, Michigan. The 6.2-litre engine will cease being produced at the end of December.
"We've already produced some of the 6.8-litre engines in smaller batches for testing," Little said.
"However, it has to be ready to go after New Year's.
"We'll build both the 6.8- and the 7.3-litre using the existing two shifts until the third shift is running. I'm not sure what the production target numbers are or what the product mix will be at this time."
[email protected]
twitter.com/winstarwaddell