Canada
Tecumseh candidate apologizes after caught taking opponent's flyer from mailbox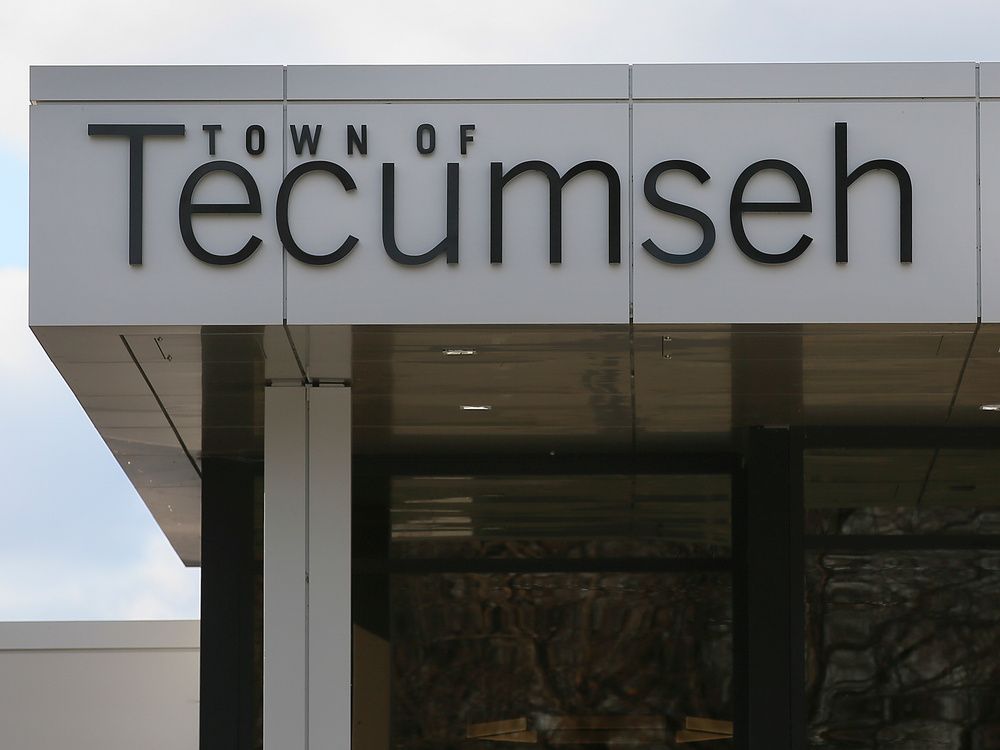 Article content
The Town of Tecumseh has alerted the OPP after a council candidate was caught on video taking an opponent's campaign literature out of a mailbox.
Article content
Ward 1 candidate Daniel Hofgartner was caught on video Saturday taking Alicia Higgison's campaign flyer out of a resident's mailbox and stuffing it in his back pocket.
Article content
"The issue has been brought to the town, and with the permission of the property owner this matter has now been brought forward to the OPP for further review," said Jennifer Alexander, acting clerk for the Town of Tecumseh.
"This is an OPP matter."
Essex County Ontario Provincial Police did not respond Tuesday to a request for information.
Resident Nikki Cragg posted the video on Facebook showing Hofgartner grab a flyer that was hanging out of a mailbox next to her front door. As he stuffs it in his back pocket, he turns to a campaign volunteer behind him and says, "she's got a new one out."
Article content
The candidate and the volunteer exchange a few more words before a smiling Hofgartner turns around and rings the doorbell.
Hofgartner has since issued an online apology, in which he said he returned the flyer to the home. He told the Star on Tuesday that "curiosity got to me" after he saw Higgison had a new flyer making the rounds.
"I made a mistake," he said. "I've owned up to it. I take responsibility. It wasn't malicious. I wasn't trying to take a flyer away from a voter. I basically wanted to read it and stuck it in my pocket."
Higgison said watching the video was a disheartening experience.
"It's disappointing that incidents like this continue to erode the trust of voters," she said. "I think it's important for us as politicians to act with integrity and to make sure that voters have enough information to vote with some confidence.
Article content
"That's kind of our job as politicians. That's our job as people running a campaign. And I'm really frustrated that it appears at least one person wasn't able to get all the full information, and not for a lack of my volunteer's time or effort. But it was instead taken by another candidate."
She added that she is staying focussed on the campaign and does not intend to pursue the issue any further.
"I wish it didn't happen," said Higgison. "It was a good lesson for my young volunteers on many fronts. But it's frustrating to see, for sure."
Hofgartner said he had no ill intent, but acknowledges that taking the flyer showed "poor judgment."
He said it was the first door he knocked on that day, and he noticed some campaign literature from Higgison that he had not seen before.
"I happened to see it hanging out of the mailbox," he said. "I didn't go in the mailbox. It was hanging out and I just grabbed it, looked at it and stuck it my pocket not thinking. I went on campaigning.
"I probably hit a couple hundred houses that afternoon and never really thought about it until I got home and realized it was in my pocket. At that point, now I've taken it."
Election day is Oct. 24. Higgison and Hofgartner are the only candidates seeking Tecumseh's Ward 1 seat.