Canada
Surrey agrees to memorial bench in honour of avid skateboarder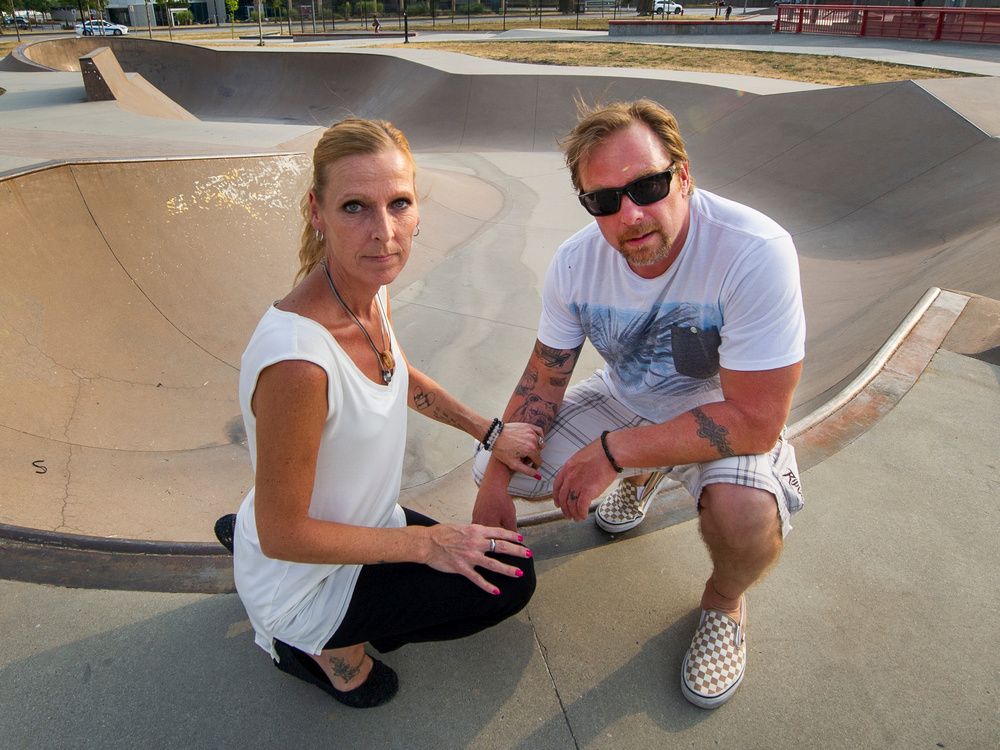 "I feel like my heart could burst." — Sandra Williams
Article content
The negative stereotyping of skateboarders may finally be changing, says the mother of an avid skateboarder who died unexpectedly from a heart arrhythmia in October 2020.
Article content
Sandra Williams spoke out after her application for a memorial bench in her son's honour at Cloverdale skate park was denied by Surrey due to concerns about vandalism.
Article content
"I told them I was very hurt by their response," said Williams, whose son Christopher Robbins-Williams, was 28 years old.
After a Postmedia story on the rejection of the bench proposal, nearly 10,000 people across Canada signed a petition urging Surrey to reconsider.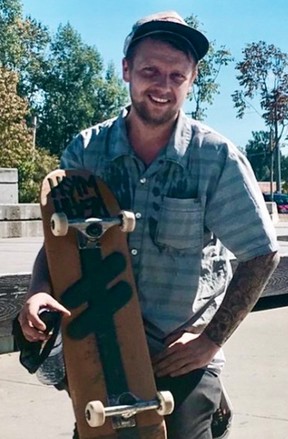 It was enough to nudge the Surrey in a new direction. Williams got the call two days ago that the city had agreed to place a memorial bench near the skate park.
Ironically, said Williams, the city suggested the bench be placed exactly where she had proposed, on a patch of grass that overlooks the park.
Article content
"I never wanted it on the path or in the skate park — we know skateboarders like to find things to jump and grind on," said Williams.
She had sent an overview photo of the skate park with an X in the grass area where they hoped to have the bench.
"They selected the place we had marked," said Williams.
Williams said the feedback they've had from friends and strangers who signed the petition, has lifted her spirits — and so has the decision by the Surrey to allow the bench.
"I feel like my heart could burst," she said.
Ola Muniak, one of the owners of Club 57 Skateboard shop in Surrey, a favourite hangout for Chris and other youth, said the stigma around skateboarding is changing.
"Skateboarding has been making leaps and bounds, it's included in the Olympics. It's a sport. But there still is a way to go to break that stigma that skateboarders are vandals and delinquents and troublemakers," said Muniak, who had known Chris since he was a teenager, "Chris was a kind, caring, generous person, humble and kind to everyone."
Article content
"Anyone with kids who skateboard will say that the community is really unique and really special."
Part of that skate culture is hanging out for all the right reasons, including mentoring and helping others.
"You can go to any park and see kids as young as six skating alongside adults — that support between generations is one of the most beautiful things. A teen will be tapping his board and cheering along a little kid who has just landed his first trick," said Muniak.
For Williams, the bench will be a step toward healing from unexpected loss, and for the community, a place to share in the sport Chris loved.
The spot on the grass adjacent to the park where the bench will be placed next spring is where skaters hang out to do what Chris liked to do, spread out blankets and set up chairs to watch and encourage others.
File source