Canada
Street Help provides Thanksgiving meals for those in need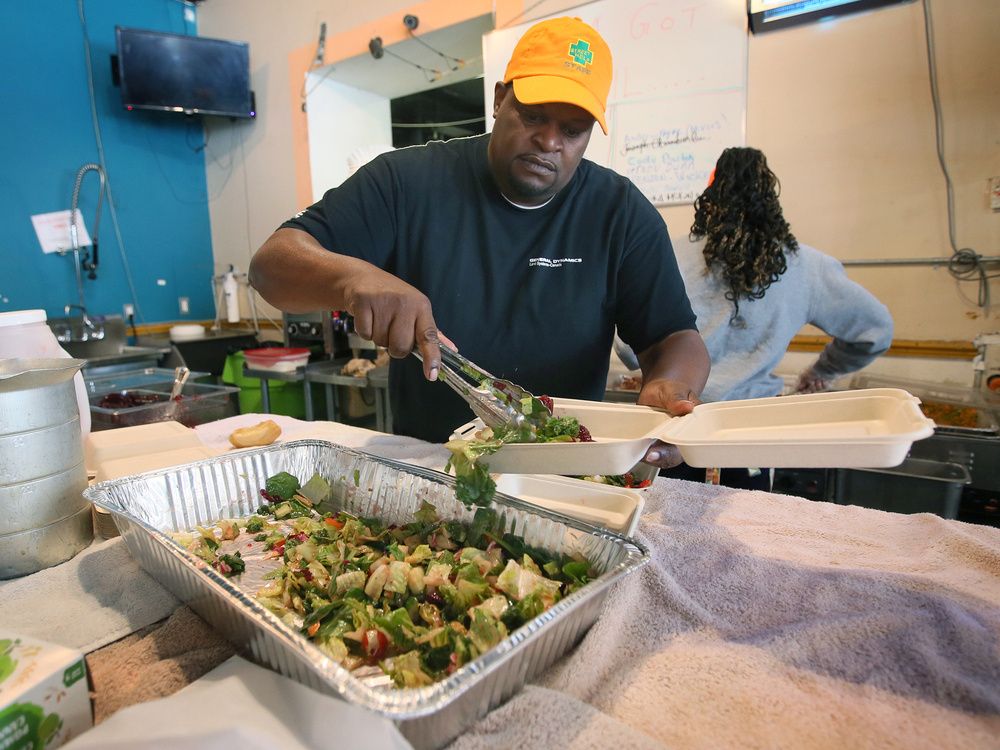 Article content
For anyone who did not the ability or family to be able to enjoy a Thanksgiving dinner, Street Help stepped up throughout this holiday weekend to provide for those in need.
Article content
The core area non-profit help agency planned to serve 400 take-out meals to anyone who stopped by, said Anthony Nelson, board chairman for Street Help on Sunday.
Article content
"During these times you have families who can't afford these things, so it's important to us they at least get a good Thanksgiving meal to enjoy," he said.
Roughly a half-dozen volunteers each day assembled take-out meals that included turkey, ham, potatoes, vegetables, stuffing and cranberry sauce. Meals were being served each day — Saturday, Sunday and Thanksgiving Monday from 11 a.m. until 5 p.m.
The agency decided on a take-out format in part due to the ongoing COVID-19 pandemic, but also because some renovations are taking place inside the centre located in the 900 block of Wyandotte Street East.
Holiday food being offered to those in need came from a combination of donations and food able to be purchased through funds by Street Help, Nelson said.
"The best thing is we are able to feed people because we can and that's what we are here for," he said. "With the economy and having more homeless in the city, many people don't know where to get a meal, so they can come to us."
File source