Canada
Rolling back the Surrey police transition would be difficult, but not impossible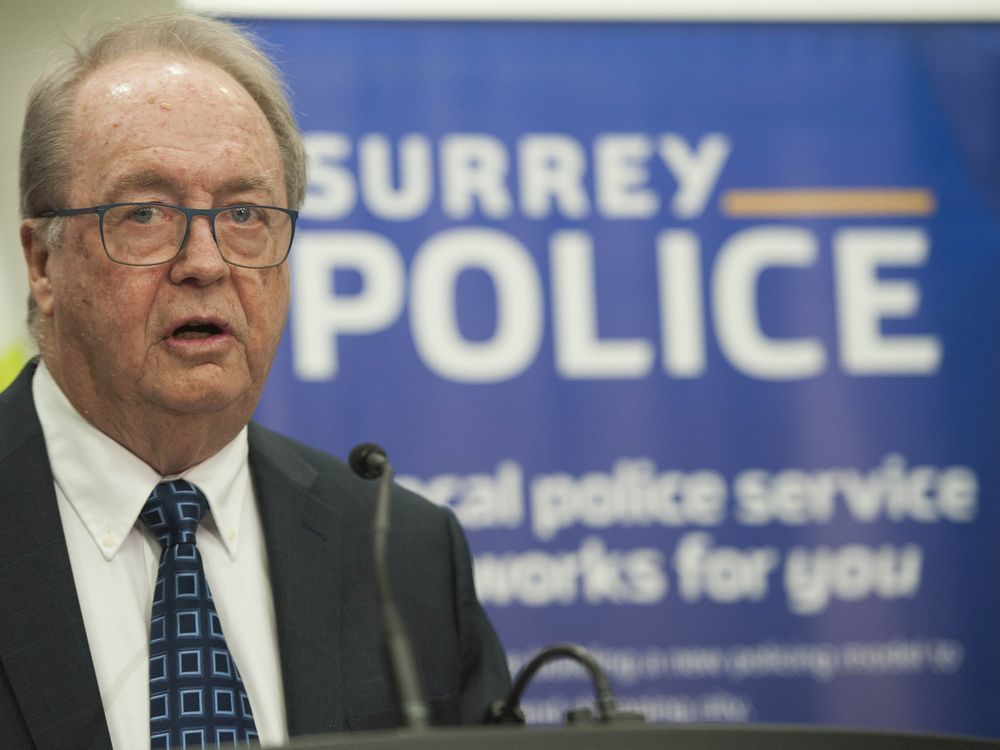 Reversing course on the Surrey police would be a "colossal waste of taxpayer money," says Rob Gordon, a criminology professor at Simon Fraser University.
Article content
Almost four years after it began, Surrey's police transition is not a done deal.
Article content
With the municipal election days away, some candidates are pledging to reverse the transition from RCMP to a municipal force. But how difficult that might be remains the subject of debate.
Article content
"It wouldn't be easy, and I'm sure there would be bumps along the way, but I think that goes for both sides," said Rob Gordon, a criminology professor at Simon Fraser University.
Gordon said a process "certainly exists" under the B.C. Police Act to reverse course, but doing so will mean a "colossal waste of taxpayer money."
The criminologist isn't in favour of returning to the RCMP either. He's long been an advocate for the creation of a regional police force instead.
"Frankly, this was a fool's errand in the first place."
A poll released Wednesday shows 51 per cent of Surrey voters want to stick with the RCMP and reverse the transition to the Surrey Police Service, which began in 2018 when Mayor Doug McCallum and the Safe Surrey Coalition swept to power.
Article content
The poll, conducted by Leger for Postmedia News, found Brenda Locke, who has been outspoken against the transition and is promising to reverse it if elected mayor, pulling ahead of the other candidates, with about 25 per cent of the vote. A sizable amount of voters, almost 40 per cent, remain undecided.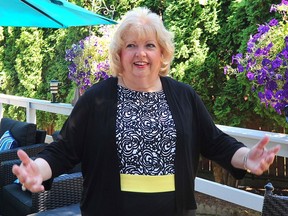 Locke, who would need council support to follow through on her promise, downplayed the difficulty in returning to the RCMP on Thursday.
"To call it a reversal is really a misnomer," Locke said. "The transition hasn't gotten off the ground. The Surrey Police Service has had a failure to launch."
Locke said her biggest concern is for the SPS officers who have already been hired. But she said any capital expenditures, such as cars and computers, could be integrated into the RCMP. She was also confident the provincial government would allow the change.
Article content
"I have long known that this (transition) would sink or swim based on this election and what Surrey has to say," she said.
But others believe it would be much more challenging, if not impossible, to change course.
Rick Stewart, president of the Surrey Police Union, said a reversal wouldn't be possible: "We are too far down the road now, when you factor in the budgetary implications and the fact that we now have 350 sworn officers and civilian staff, making the SPS the second largest municipal police agency in B.C."
Stewart said there would be "very little interest" from SPS officers to work for the RCMP, as many of them left other police agencies or signed up as new recruits because they wanted to work for SPS.
President of the RCMP union, Brian Sauvé, agreed the transition has been difficult on officers who have been living with uncertainty for four years. Many RCMP officers remain in "limbo" and unable to make future career plans, as it is unclear when SPS might have enough officers to take over.
Article content
The head of the National Police Federation said he hoped the election would provide clarity.
"Can it be done? I'm sure it can," he said of reversing the transition. "Is there the political will? That remains to be seen."
Sauvé said that if the next mayor and council decide to continue with the transition, the RCMP union will likely become more "forceful" in asking for a clear timeline.
"We need an end date so we can plan our lives," he said.
But Sauve also feels for new SPS officers who are waiting on the results of the election to know their future.
"The uncertainty goes both ways."
In a statement, the Ministry of Public Safety and Solicitor General said government refrains from commenting on the "debates that are taking place during municipal elections, including speculation on the potential actions of future councils."
Article content
But the statement noted the Surrey transition continues to advance. About 150 of SPS sworn officers have been operationally deployed within the Surrey RCMP, making up about 20 per cent of Surrey RCMP's total combined authorized strength of 785 officer positions.
---
More news, fewer ads: Our in-depth journalism is possible thanks to the support of our subscribers. For just $3.50 per week, you can get unlimited, ad-lite access to The Vancouver Sun, The Province, National Post and 13 other Canadian news sites. Support us by subscribing today: The Vancouver Sun | The Province.