Canada
ROBERTSON: Poilievre's victory watershed moment for Conservatives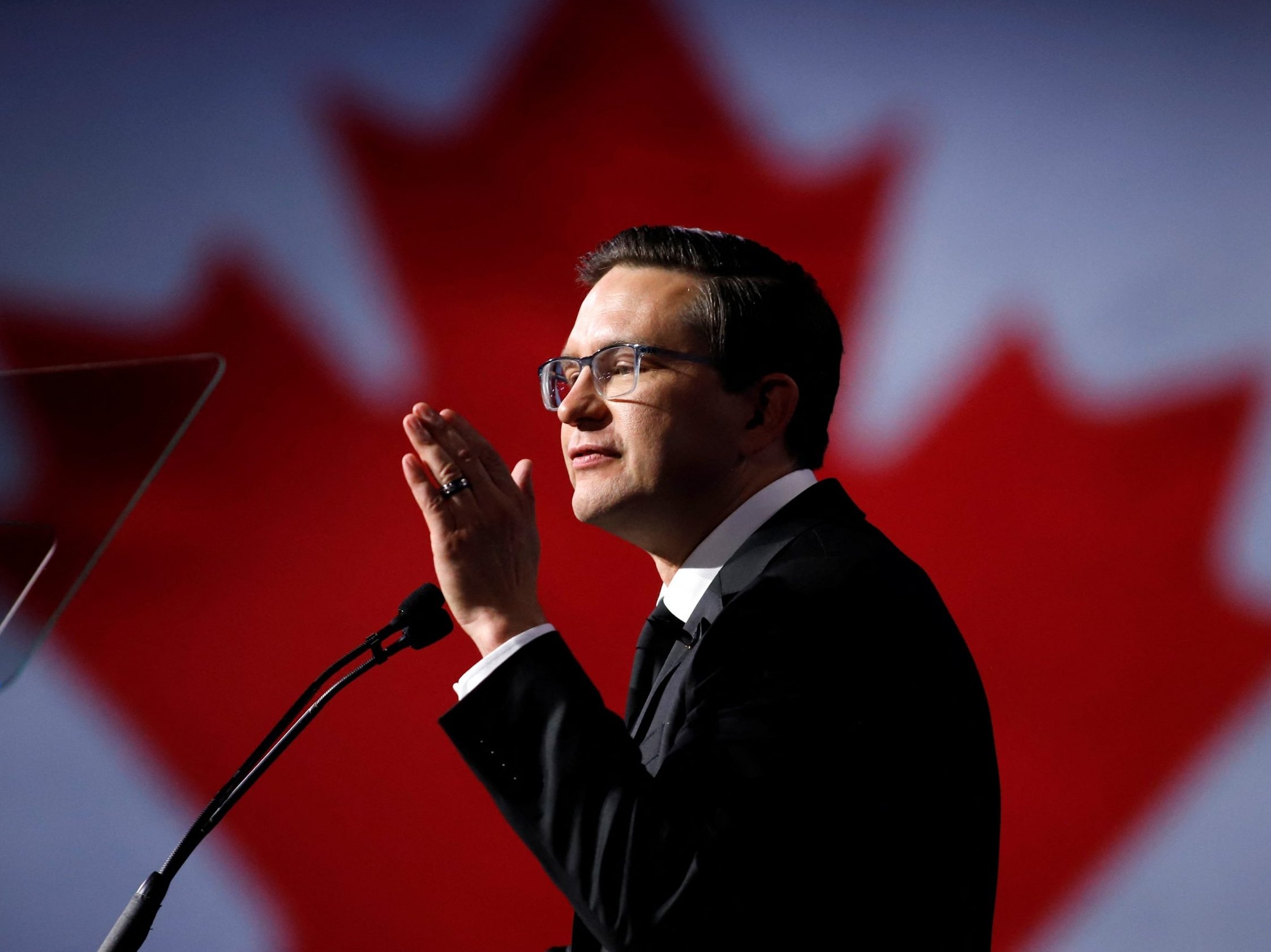 Article content
This moment feels like a turning point for the Conservative Party of Canada, a true instance of hope and opportunity and the chance to break through in many places across the country where people regretfully vote Liberal.
Article content
"Decency and duty" were how Pierre Poilievre summarized the values embodied by the late Queen Elizabeth II in his victory speech, and how he promised the Conservative Party would serve Canadians. People have become so aware of the political tricks and fiscal irresponsibility of this government that serving in opposition with dignity, like our late Queen did, will be enough for the Conservatives to win Canada back.
Article content
Poilievre is well on his way to uniting the party, earning nearly 70% of the vote, and showing his class when he heartfeltly thanked Jean Charest for his service to Canada, as well as the others in the race.
Now the party must do its duty to show to all Canadians that stagnation isn't acceptable anymore. This government's reckless abandon for the long-term implications of its policies has people thirsting for alternatives.
Article content
As a candidate of record for the party, it's been wonderful to see people in my riding motivated by a Conservative leader again who offers a better vision for our country, as Canada reaps the consequence of this Liberal government, with a healthcare and cost of living crisis.
RECOMMENDED VIDEO
But going up against the Liberals in an all-out battle for the heart of the country, is entirely different from fighting a leadership race. Conservatives must not only oppose the Liberals' policies, but propose viable alternatives as well.
Firstly, Conservatives need to present a plan to tackle the disgraceful situation many of our hospitals, patients and doctors find themselves in. Four years ago, before the pandemic and subsequent healthcare crisis, Conservatives like myself were chastised by Liberals for supporting doctors who ran their own practices and looking at ways our healthcare system could be adapted to support these doctors and their patients.
Article content
The campaign simply asked them "how the current healthcare system affects your practice and which policy changes would have the greatest positive impact", yet was beaten down by the Liberal intelligentsia and politicians. We must not fall prey to these kinds of tricks again, and it's more important than ever we make these points.
Trudeau's government will remind Canadians of all the different cheques and supports it offered during the pandemic, saying that they were there for them. As insinuated in his congratulatory message to Poilievre, Trudeau will bemoan any criticism of his government as a sign Conservatives aren't working for Canadians.
No longer can we cower to such political ripostes. It's clear now that the Liberals have failed Canadians on healthcare. Hundreds of doctors are now closing practices, emergency rooms are closing due to staff shortages, thousands don't have access to a family doctor. There's no way they can take the high ground on this issue anymore.
Article content
Secondly, fiscal responsibility and economic growth are two concepts that have proven demonstrably alien to the Liberal government. While Canada tries to battle inflation, partly created thanks to pandemic handouts, our government continues to stoke it preparing new aid packages on dental care and housing.
After all, when it comes to winning elections, "it's the economy stupid" still rings true. Conservatives have a critical opportunity in the next few years to be the party of economic growth.
A recent study by Abacus Data showed that the top criticism among uncommitted Liberal voters, was that the government has spent too much without considering the long-term implications. This is a voter pool ripe for the taking. As our Prime Minister by his own admission doesn't care much about monetary policy, Conservatives must demonstrate that they care about it more than anything.
We also must invest in ourselves and truly ride the wave of Poilievre's victory, so we can match the Liberal machine and target the voters we need in a meaningful way. Winning seats in the GTA and 905 is crucial, and so is appealing to new and young Canadians.
Focusing on everyday issues like healthcare and the cost of living will bring a significant portion of them into the tent. Should we improve our own organizational capability, the future is bright for the Conservatives.
 Yvonne Robertson is the Conservative Party candidate of record in the riding of Don Valley West
File source