Canada
Refilling some prescriptions at pharmacy doesn't solve B.C.'s health care problems: pharmacist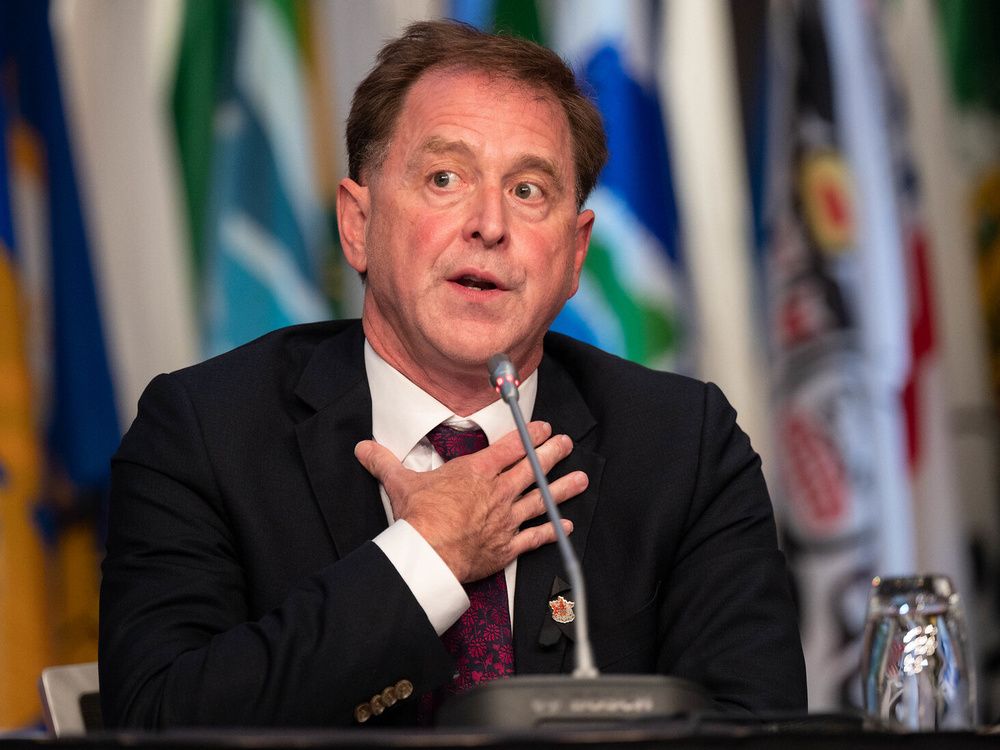 The changes are part of a five-year plan to deal with B.C.'s overburdened health care system, which is suffering from a shortage of doctors, nurses and paramedics
Article content
Local pharmacies are welcoming the news they will soon be able to refill some prescriptions for customers who don't have a family doctor.
Article content
But they agree with doctors who have said the change is not a long-term solution to the shortage of physicians.
Article content
Overall, however, it is really needed right now, said Moez Karim, pharmacy manager, at The Pharmacy in Langley.
"A lot of patients, especially in this area, they're either seniors or they have real difficulty getting access to doctors and their family doctors. Often times, they are seeing them on the phone. I think they're falling through the cracks. This is one way of reducing their stress."
Minister of Health Adrian Dix announced last week that, starting Oct. 14, pharmacists across B.C. will be able to renew prescriptions for a wider range of medications so that people in B.C. can access medication "in a timely fashion and ensure continuity of their treatment."
Article content
The range will not include cancer chemotherapy medications, said the ministry.
It also said the changes will help patients dealing with mental and substance use disorders get the critical medication they need when they need it.
The changes are part of a five-year plan to deal with B.C.'s overburdened health care system, which is suffering from a shortage of doctors, nurses and paramedics.
From his vantage point at the local pharmacy, Karim said he can see that customers are very frustrated right now.
"You can't find doctors that are going to accept patients. And doctors are retiring. It's a real problem for them. So, this is one move. I think it's a temporary solution."
Dr. Ramneek Dosanjh, president of Doctors of B.C., said at a news conference in August that expanding the powers available to pharmacists is not the best way to support family doctors.
Article content
"We have a crumbling foundation of our primary care system. And that is what we need to support."
Karim said that some doctors may see the shift as a threat, but for patients, there are many positive aspects to pharmacists being able to offer more primary care.
"Most of the time, doctors will say they can give them a 15-minute, brief interview on the phone. Sometimes the patient doesn't even need to go in and (the doctors) just say, 'Are you feeling good? OK. We'll renew your prescriptions."
Karim said that pharmacists are able to make some assessments such as blood pressure checks and they can refer patients back to doctors when there are more serious concerns.
Ahmed Naser, a retired pharmacist who works on weekends at Bay Pharmacy in Horseshoe Bay, said if more doctors were available, it would be different.
Article content
However, with the acute shortage, it makes sense for pharmacists to help facilitate patients getting prescriptions for birth control or some types of antibiotics, he said.
The ministry said it will also immediately start working with B.C.'s pharmacists to find a way for them to prescribe for minor ailments and contraceptives. It would mean B.C. would join nine other provinces where pharmacists can prescribe medication for acne, cold sores, indigestion and urinary tract infections.
With a file from Katie DeRosa
For more health news and content around diseases, conditions, wellness, healthy living, drugs, treatments and more, head to Healthing.ca – a member of the Postmedia Network.
File source