Canada
Reader letter: Election brings potential for Windsor to become better place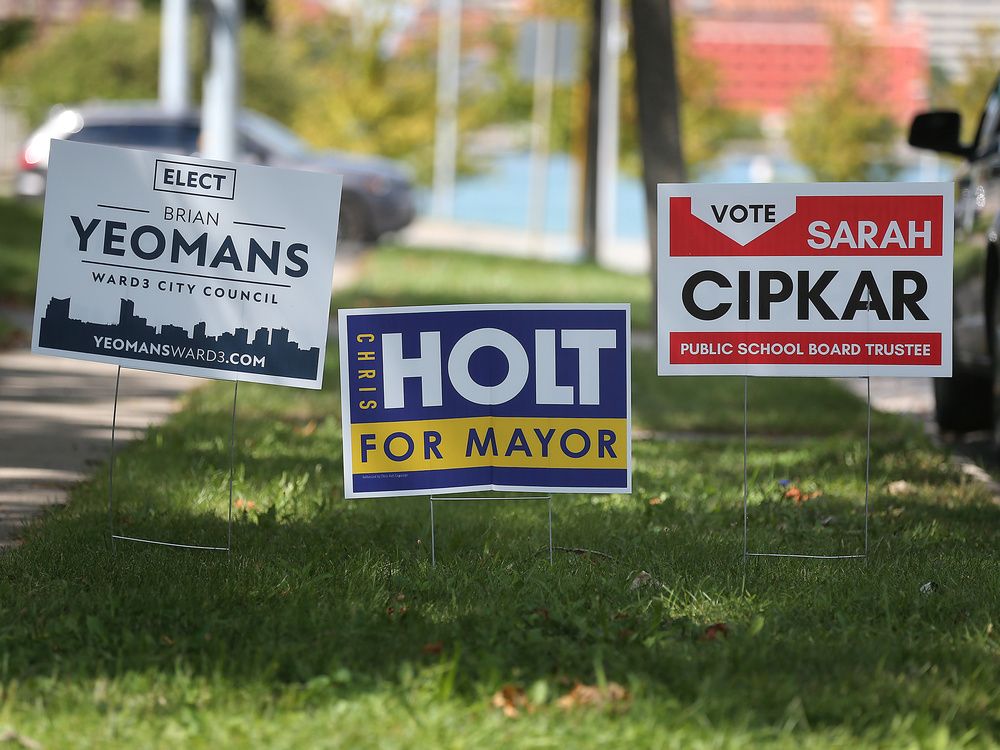 Article content
I was born in 1974, coming into the world at Windsor Metropolitan Hospital.
Article content
I was the first of my parents' five kids and we lived in the city's west and east ends until my only child tenure ended. We then moved to Harrow where for almost 20 years I lived before graduating from the University of Windsor and leaving for Toronto to start my urban planning career.
Article content
I still to this day, say I'm a "Windsor-Essex-Harrow Boy." I owe much of who I am and my values from this first act of my life.
A big part of that came from sitting in my grandparents' South Windsor kitchen, watching my Dido (grandpa in Ukrainian) cook while listening to local talk shows on the Kleenex box-sized radio perched on a shelf by the sink window.
My Dido would pivot his head between the radio and well-worn frying pan in his hand, dramatically shaking when he disagreed or nodding when he approved of what he heard.
Article content
Like many area kids, my grandparents came to Windsor with little more than a heavy suitcase and high hopes when they first arrived. They came for the automotive jobs and prospects of a good life. Faith. Hard work. Sacrifice and a lot of love and devotion.
My Baba and Dido, like many new Windsor arrivals, leaned conservative on many issues, including taxes, but also had a strong sense of social responsibility and environmentalism.
They expected government to provide opportunities for people through investments in public facilities and services. They composted and recycled before it was a thing, worried my generation wouldn't have resources to make the kind of life they were fortunate to have.
They encouraged and taught me how to use Transit Windsor.
Article content
They expected city hall to make the most of their tax dollars – to ensure roads were smooth and everything worked. My grandparents were proud of the city that became their home and expected politicians to make good on the hard work and sacrifice that got them there.
That is why, if they were around today, I believe my Baba and Dido would vote for Chris Holt as mayor.
"He works at Ford's, he's one of us," they would probably say. They would trust him. They would be drawn to his sense of fairness and empathy, to his care for the health and well-being of people – especially those suffering from mental illness or addiction.
Middle age is a strange thing. I'm grateful and happy with my life, but I'm also homesick.
Not for the Windsor that was, but for the Windsor that could be.
Sean Hertel, Toronto
Share Your Views
Send letters to the editor to [email protected] (Don't send them as attachments; put them in the body of the emails). Letters must include your full name, address and phone number. (We will only publish your name and the municipality where you live). Letters must be fewer than 300 words. The Star reserves the right to edit, condense and reject letters.
File source